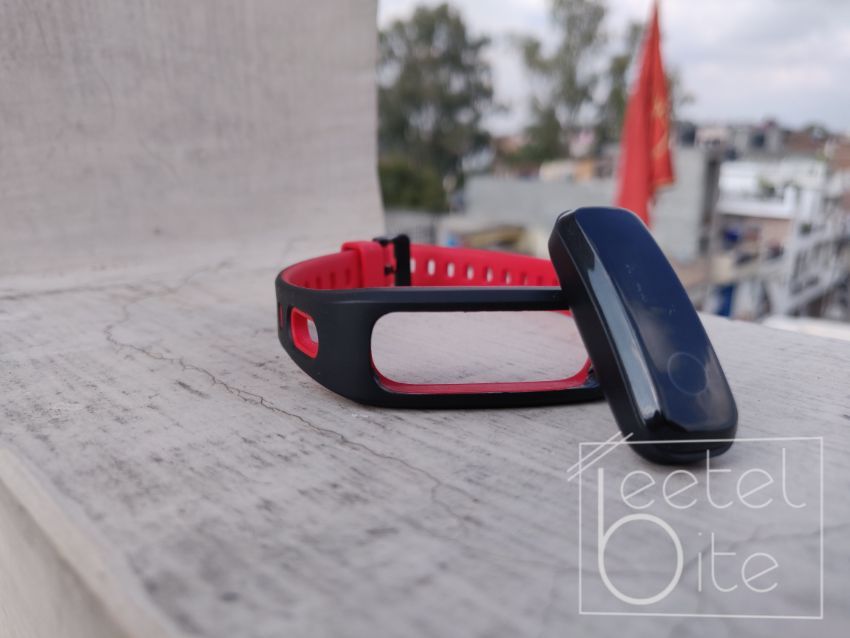 Honor, a brand known for its smartphones, unveiled its range of fitness trackers in India recently. One of their newly announced products was their Honor Band 4 Running Edition. Coming in at only Rs. 1,599 the Honor Band 4 Running Edition is one of the cheapest fitness trackers you can buy right now.
Honor Band 4 Running Edition: Specifications
Honor Band 4 Running Edition sports a 0.5-inch OLED panel. The company claims the device to be water resistant up to 50 meters. It can be used to track your steps from your hand, worn like a band or from your shoe attached with the accessory provided in the box. It also comes with something Honor calls "professional running posture monitoring". All of this is backed by a 77mAh battery which the company claims lasts up to 21 days.
Price: Rs 1,599
Honor Band 4 Running Edition Review: Design & Display
Honor Band 4 Running Edition features a 0.5-inch OLED display which unlike its older sibling the Honor Band 4, is not a touchscreen. Compared to the competition, it lacks a couple of features, but what it lacks in features it makes up in price.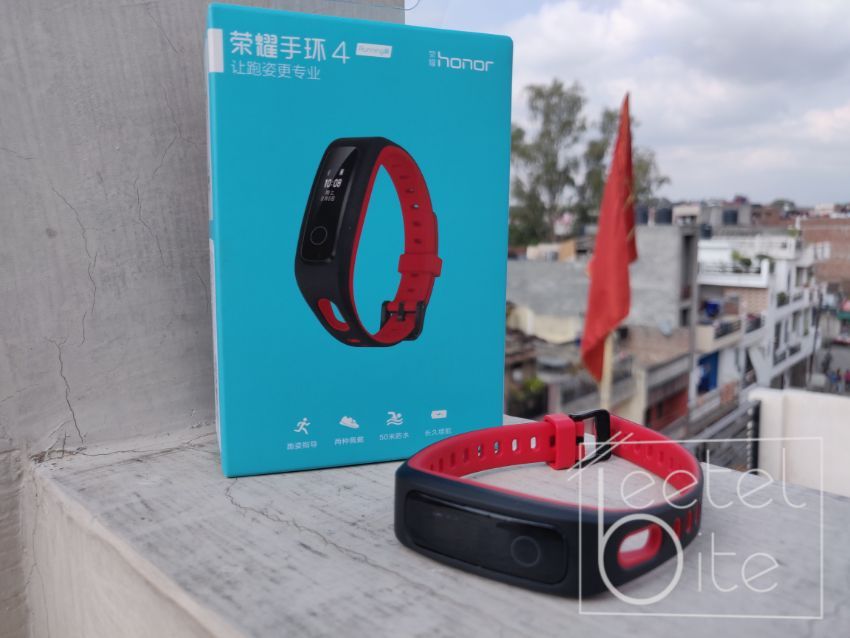 The Running Edition has a capacitive touch sensitive button at the bottom that helps with navigating with the menu. You can also enable navigation with wrist movements from the Huawei Health app where it syncs, but we found it to be responding in the situation when it wasn't desired. The button and the display casing it doesn't feel cheap and is not prone to scratching easily. The band comes in a variety of colour options, however, only two are available in India as of now: Lava Red and Green. The band is made out of silicon and doesn't feel special nor does it feel cheap.
Also Read: These Huawei and Honor smartphones are getting Android Q very soon
Flipping the device reveals nothing but the company branding and the product information. Sadly, the Running Edition doesn't sport a heart rate sensor which would have been great with the whole monitoring your run theme. However, considering it was intended to be used as a clip on to your shoe, it makes very less sense to include one.
Honor Band 4 Running Edition Review: Features
Honor Band 4 Running Edition is packed with quite a few features. It comes with all the basics that we expect from a fitness tracker with a screen, notifications, step count, sleep tracking, alarms and much more.
The notification interface is quite bad as it only shows a call icon for calls, a message icon for SMSes and a standard information icon for any other notifications, leaving you clueless which app has sent the notification and what is inside of that notification. It acts as a reminder to check your phone, which becomes annoying after a while. We tested it with the OnePlus 6T and the Honor View 20 and the results were the same.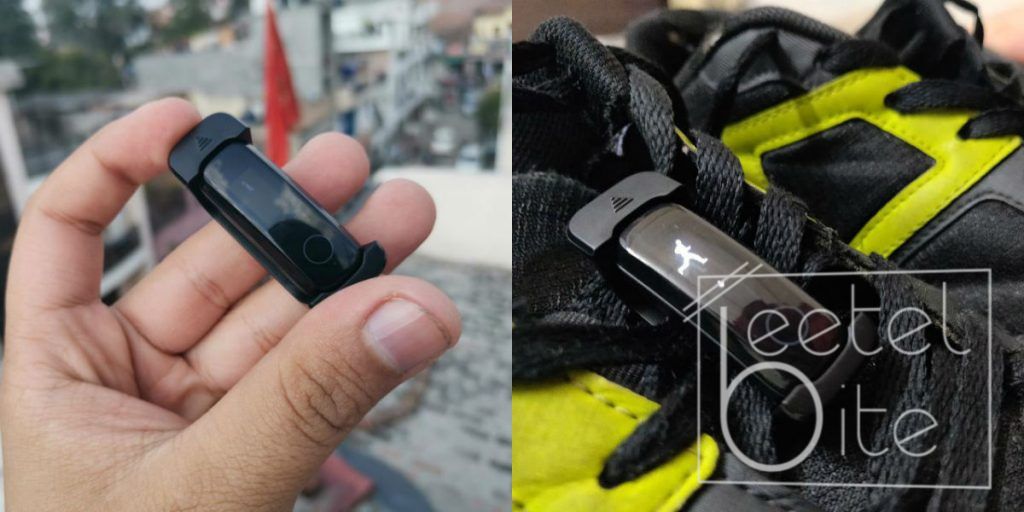 Talking about battery life, the 77mAh battery charges in less than an hour from zero to hundred, however being connected to my phone all the time with notifications showering in, it manages to last around 10 days on a full charge. The company's claim of 21 days is highly overrated and can be achieved with minimal usage only. Also, if you turn off the device, you will need to connect it to a charger to turn it back on which is quite annoying.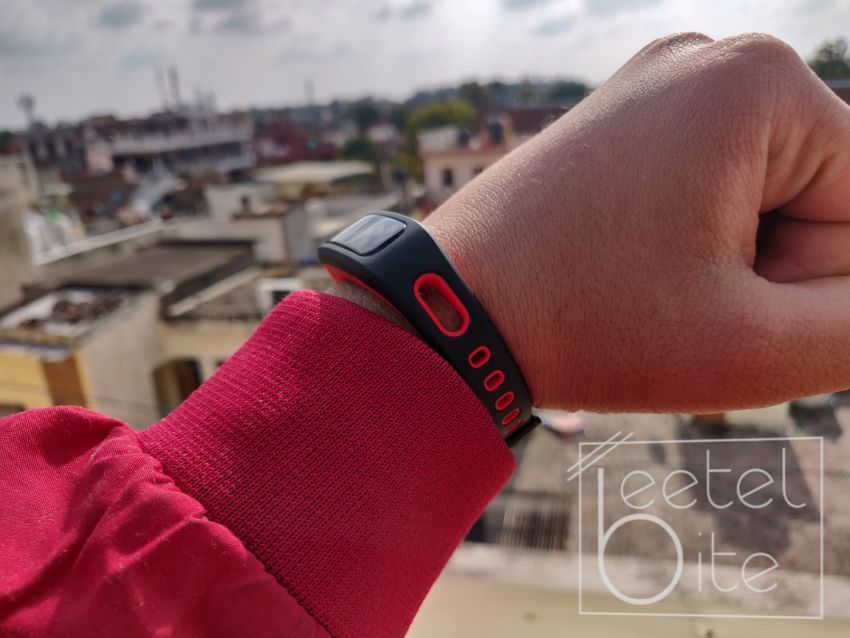 Also Read: Honor 10 Lite Review: The UI needs a little more attention
However, it's not all bad with the Honor Band 4 Running Edition. The step tracking is accurate than the rest of the fitness trackers out there in this price range. I compared it with the Mi Band 2 and the step count in my Honor View 20 and the results proved that the Honor Band 4 had a more accurate step count. The running mode, where you attach it with your shoes using the clip on accessory provided in the box is unique and provides an excellent step and calory track by being able to monitor your footsteps directly.
Honor Band 4 Running Edition Review: Verdict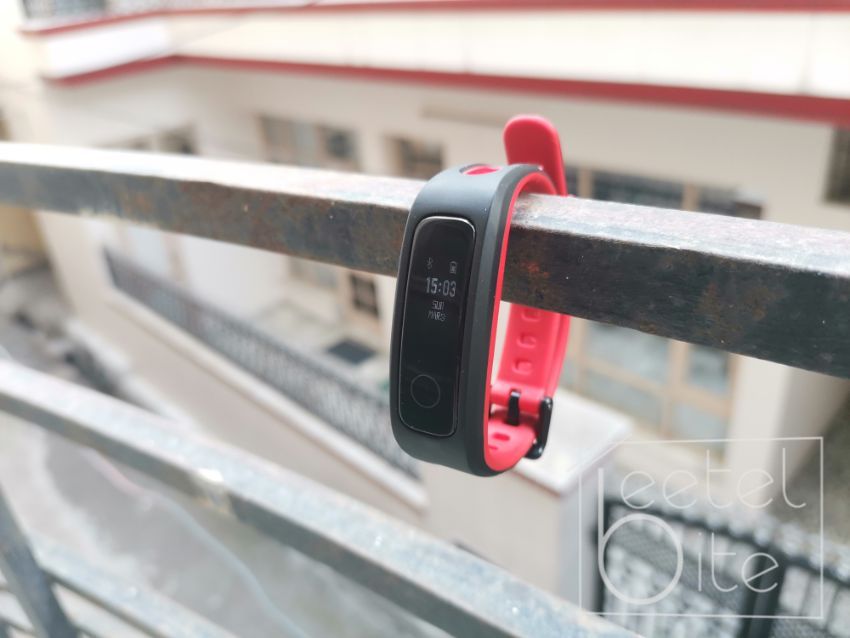 Honor Band 4 Running Edition looks average and has a lot of issues, which will leave its buyers a lot to desire. However, the ability to track your footsteps directly by attaching it to your shoes and the accuracy of its step tracking considered its price, makes it one of the best step trackers in its budget segment right now.
Also Read: Top 5 reasons to buy the Honor 10 Lite: Cameras, performance and more
So if you are looking for a smart fitness tracker, Honor Band 4 Running Edition isn't for you, but if you are looking for a more accurate fitness tracker with fitness-related features in that budget segment, the Running Edition won't disappoint you at all.