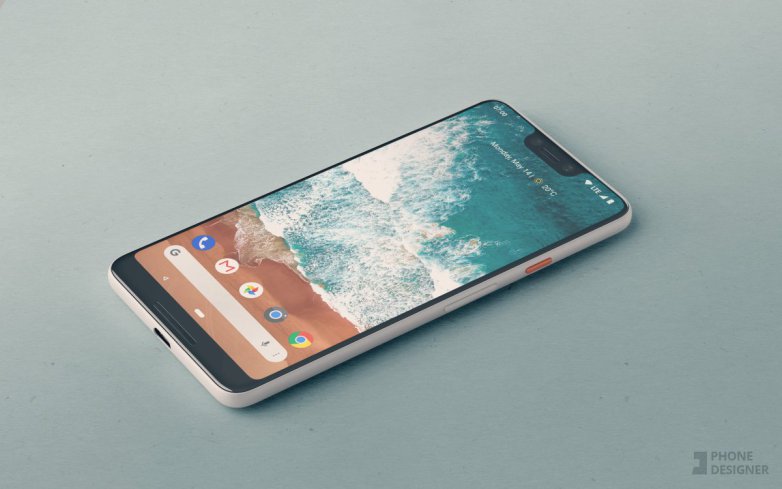 During the past few months, we have been an audience to a lot of Google Pixel 3 and Pixel 3 XL leaks and reports. Recently a Ukranian blogger posted a hands-on video of a nearly final production unit of the Google Pixel 3 XL. Now, the same blogger has posted a video of putting the Pixel 3 XL smartphone through the AnTuTu benchmarking test.
The video of the new supposed Pixel 3 XL smartphone shows how the device runs and performs in real life, unlike the hands-on video which focused much more on the box contents of the smartphone. In the video, after he showcases how the device works, he moves on to performing the AnTuTu test on it, in the end confirming a few specifications of the device thanks to the device validation test.
Also Read: Google updates its Play Store policies: Crypto-Miners kicked out
The device validation test in the video showcased that the device will sport a 6.7-inch display with a resolution of 2960×1440 pixels. It will be powered by the Qualcomm Snapdragon 845 processor paired with the Adreno 630 GPU and will come with 4GB of RAM along with 64GB of internal storage. Do keep in mind that there might be more storage and RAM variants which will be launched by the company officially later this year.
It will come with the Pixel 2 XL and HTC U11 like Active Edge technology and will run on Google's newest Android Pie operating system. As for the cameras, the device will feature a 12.2-megapixel primary camera of the back, and a triple camera setup on the front consisting of all 8.1-megapixel cameras.
Also Read: Google secretly introduced Material Design for Chrome: Here's how to get it
The three camera setup on the front is said to help the device with better facial recognition with the help of 3D facial mapping technology. In the video, an Always-on display wallpaper can also be viewed similar to the older Pixel and a few other handsets.