As Android Oreo have already started to roll out to many devices, its time to gear up for the next version. Google is said to be working on the Android P operating system. The operating system will be unveiled at Google's I/O event which is set for May 8, 2018. Though we have around 2months to go, the source code commits of the upcoming Android has given us a clue on few of its features.
The source code commits from the Android Open Source Project (AOSP) was initially spotted by the XDA Developers. As per the source code, with the Android P, the OS will restrict background apps from accessing device's microphone and camera. This works by User IDs assigned to each application by Google. Android P's camera app will detect the User IDs and block the ones who are in "idle" state.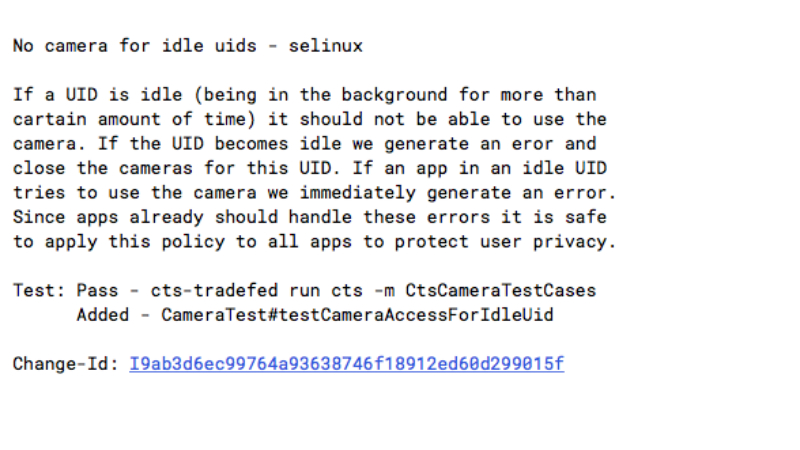 Also Read: Apple releases new iOS update 11.2.6 for Telugu character bug fix, Here is what you need to know
What does the new feature do?
Android P will not only block the camera for the background apps, it will block the microphone as well. This will ultimately prevent applications from taking any important information from the user's personal life. The new feature will also improve the security of the Android operating system.
According to the reports, Google has been working on such feature since the Android 6.0 Marshmallow which was released in 2015. Android Marshmallow made it necessary for apps to have "foreground and user-visible activities."
Google made the decision with Android P as there have been cases of Android apps using background access to collect crucial information.