CES an annual trade show put on by the Consumer Technology Association. It is one of the biggest, if not the biggest consumer technology display with over 170,000 people in attending the event. Companies big and small attend the trade show every year, showing off the best products on offer by them. It is scheduled to take place on Tuesday, January 9 and will go on until Friday, January 12, 2018. Like every year, CES 2018 is to be held at the Las Vegas Convention Center in Las Vegas, Nevada.
What to expect from CES 2018?
Every year including this year, we can expect to see devices shown off from just about every segment of the technology world. This can and will be including drones, audio, IoT/smart home, AR/VR, vehicles, and more. We don't see many smartphones been shown off in CES. They are reserved for launches at MWC and IFA.
Most of the giant companies will be in attendance including giants like Samsung, LG, ASUS, Sony, Huawei, and others. Not many companies have shared what they plan to unveiled but we have rumours about various products we can expect to be unveiled.
So, which products are expected to make their debut at CES 2018? Let's have a look.
Samsung
At CES this year, Samsung will unveil its selfie-focused mid-ranger devices namely the Galaxy A8 (2018) and Galaxy A8 Plus (2018). Announced recently by Samsung it comes with a 16 and 8 MP cameras with f/1.9 aperture. It will also be capable to take portrait mode selfies, and blur the background before and after the phone is taken. The same feature was seen in the Samsung Galaxy Note 8.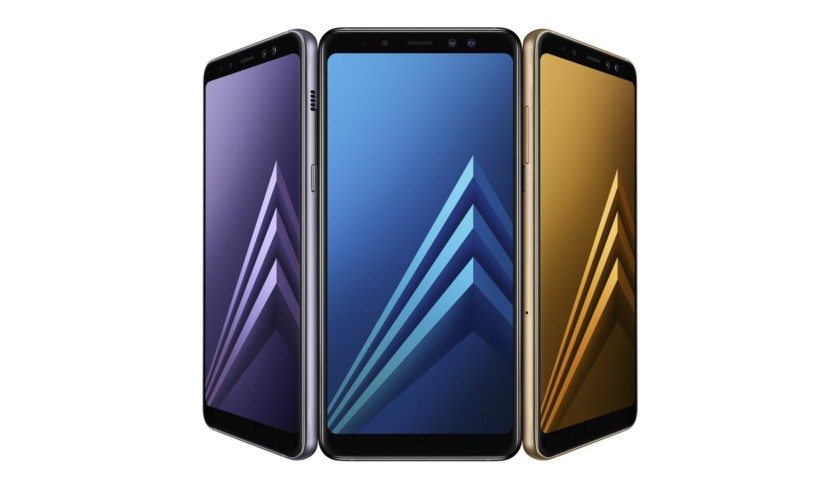 Also Read: Samsung Galaxy A8 Plus (2018) to launch in India on January 10, Here's how to get it
According to the recent report, the Samsung Galaxy S9 and S9 Plus are "scheduled to make their first public appearance" at CES. This doesn't necessarily mean the devices will be announced at the show, Samsung might just show them off in a teaser video. They will be officially be unveiled in February 2018. Though, it wouldn't surprise us if Samsung used CES to announce an official reveal date for the devices.
Samsung might also announce an upgraded version of the Chromebook Pro to take on the 
Google Pixelbook
. The upgraded version is expected to come with an Intel Core m7 processor and 16 GB of RAM.
LG
LG's press conference is to take place a day before the CES 2018, on 8th January 2018. According to a report from BusinessKorea, LG will reveal the G7 at the trade show. The device is thought to be expected to be released at MWC in Barcelona, same as its predecessor.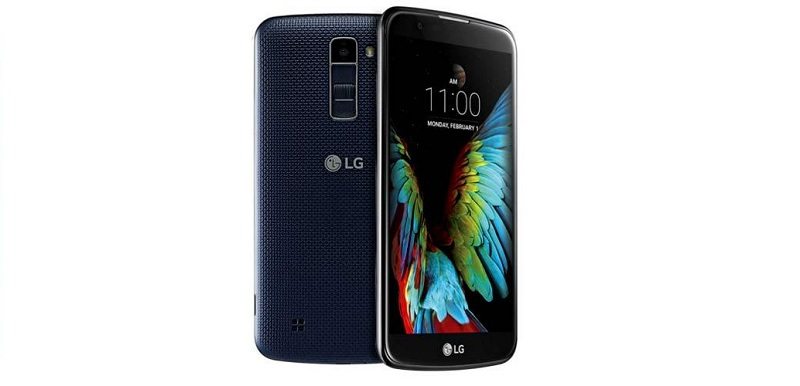 This doesn't mean LG won't be unveiling any devices at CES this year. LG is expected to show off a new device in its K series, just like it did last year. LG K10 (2018) which is rumoured to come with a 5.3-inch 1080p display, 3 GB of RAM and 32 GB of storage, plus FM radio might be unveiled. This handset could also be LG's first mid-to-low-end device to feature its recent mobile payments system, LG Pay.
Alongside its new smartphones, LG is expected to unveil a Google Assistant-powered ThinQ Speaker. We might also see a slew of other smart home products under the ThinQ lineup and name.
Huawei
Huawei is not expected to launch new smartphones at CES this year. Said that we will definitely hear some details about the Mate 10 Pro coming to the United States. In a recent interview, Richard Yu, the CEO of Huawei said that the company will sell one of the smartphones of the Mate 10 lineup through wireless carriers in 2018. More details to be revealed at CES. While he didn't mention which one will be launched, it might be the Mate 10 Pro.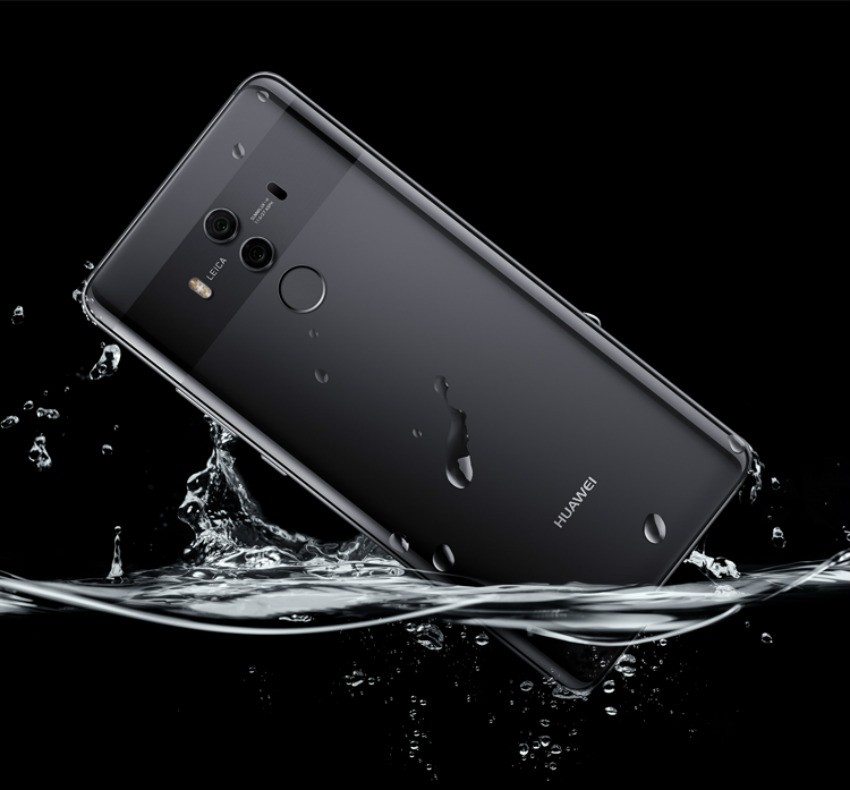 Rumor has it that the Mate 10 Pro will be an AT&T exclusive. There's no word on how much it will cost or when it will be released. We need to stay tuned for more information.
Honor
Google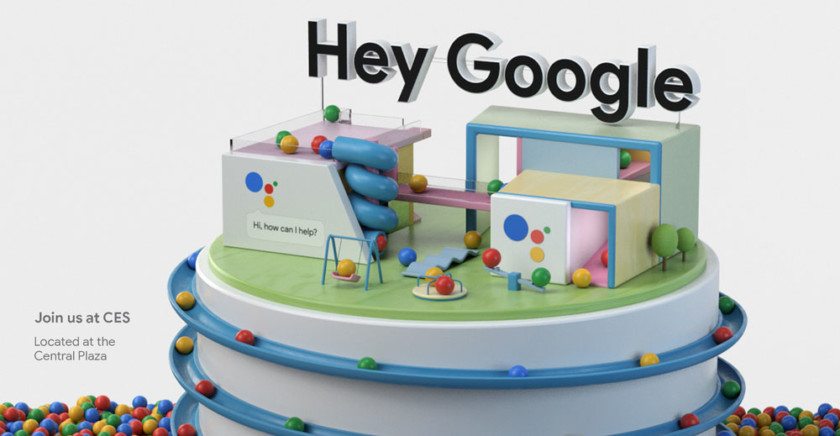 Google is betting everything it has got on the Assistant at CES 2018. Located in Central Plaza-21, the Google Assistant Playground will show off the company's new integrations, devices, and the newest ways you can use Google Assistant.
The Google Assistant Playground will show off the company's new integrations, devices, and the newest ways you can use Google Assistant.

-Google
Rumours also suggest Google might also unveil more Chromebooks to join the Pixelbook lineup. Additionally, Google might use this event to offer consumers a close-up look at its lineup of products. These include the Pixel 2 smartphones, Daydream View VR headset, and smart speakers like the Home Mini.
ASUS
Rumors suggest that ASUS is working on an upgraded version of its C302CA Chromebook that will go head to head with Google's Pixelbook. Nothing has been confirmed yet, but there's a chance we'll see it at CES.
It's also possible that ASUS will reveal a new smartphone or two in Las Vegas. The company unveiled the ZenFone AR and ZenFone 3 Zoom at CES 201. So it will be not surprising it Asus unveils it's followup devices at the trade show.
Sony
Sony didn't say anything about their CES 2018 products just yet but recent CAD renders of the Sony Xperia L2 suggest it might be launched at the trade show. These renders show off a slightly redesigned chassis. While the device features the same large bezels that we expect from Sony phones, the Xperia L2 will likely come with a rounded back plate.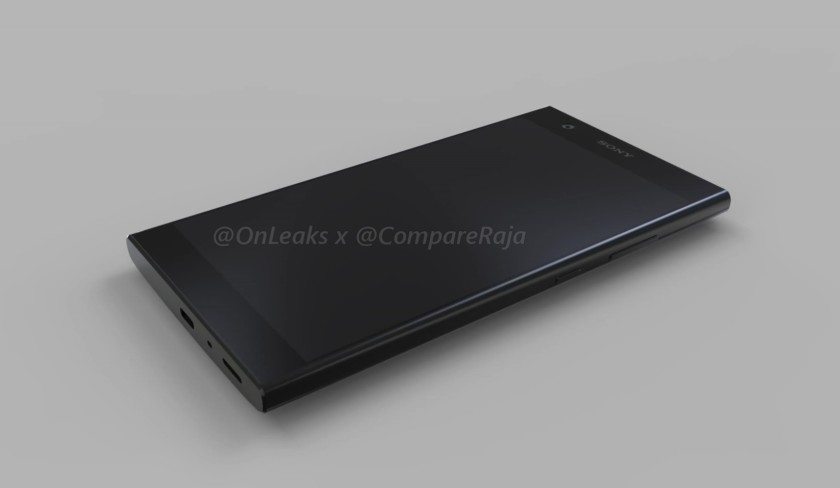 Xperia L2 is rumoured to sport a  5.5-inch 1,280 x 720 display, a Snapdragon 630 processor, 4 GB of RAM, and  Android Nougat out of the box.
The original Sony Xperia L1 was first unveiled at MWC 2017. Like the first generation L1, the Xperia L2 is expected to be a pretty cheap device. It's possible that the L2 will be revealed at CES 2018, though, like its predecessor, it may not appear until MWC at the end of February.
HMD Global / Nokia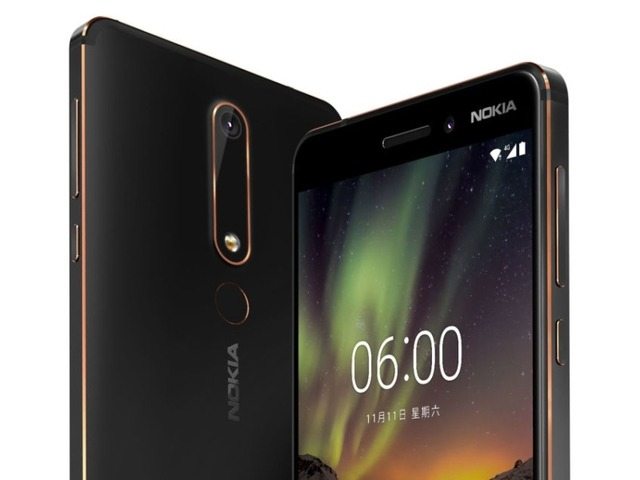 Nokia has just taken the wraps off its latest mid-range Android phone, the Nokia 6 (2018). The biggest changes to this edition over last year's model are the inclusion of a Qualcomm Snapdragon 630 chip which upgrades the performance enormously, OZO Audio recording technology, and a "Bothie" photo mode. Additionally, the Nokia 6 (2018) will indeed come with a USB Type-C port.
Also Read: Nokia 6 (2018) vs Xiaomi Mi A1: Battle of the mid-rangers
The handset is available for pre-booking in China in 32 GB and 64 GB configurations for $230 and $245 respectively and will be released on January 10.
HP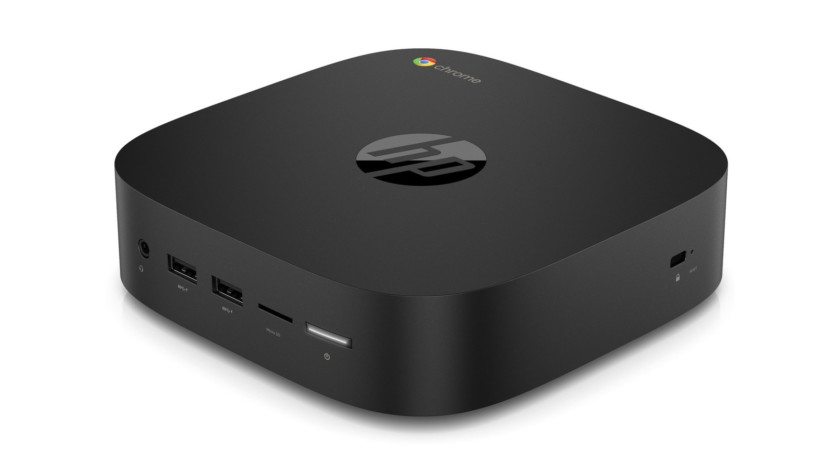 HP is showing off its new Chromebox G2 at CES this year. Powered either by Intel's Core i5-7300U or the Core i7-8650U, the pc comes with 16 GB of RAM, two USB 2.0 ports, three USB 3.0 ports, a USB Type-C port, a headphone jack, an HDMI port, an ethernet port, and an SD card reader.
HP also recently unveiled two new Chromebooks, the Chromebook 11 G6 and the Chromebook 14 G5. Both Chromebooks are aimed at the education and enterprise markets, but they're perfectly serviceable machines for everyday use. That is thanks to their jump to 7th generation Intel Celeron N processors. Folks have the option of sticking with the base dual-core N3350 or the quad-core N3450, with RAM going up to 8 GB.
Regardless of the processor and RAM choice, the Chromebook 11 G6 and Chromebook 14 G5 make do with Intel HD Graphics 500. The smaller Chromebook features MIL-STD 810G protection, so it should stand up well to drops and extreme conditions. Even with the added protection, you can equip both Chromebooks with up to 64GB of internal storage and they also feature microSD card slots.
Anything else?
Like every year, we're expecting to see plenty of new self-driving and connected car announcements at the trade show. JVC  and Kenwood have announced its plans to unveil two new wireless Android Auto head units at CES, which is a first for Google's connected car platform. Many other companies including HTC, ZTE, and Lenovo will be present at CES 2018. When any interesting products releases happen, we'll keep you up to speed.