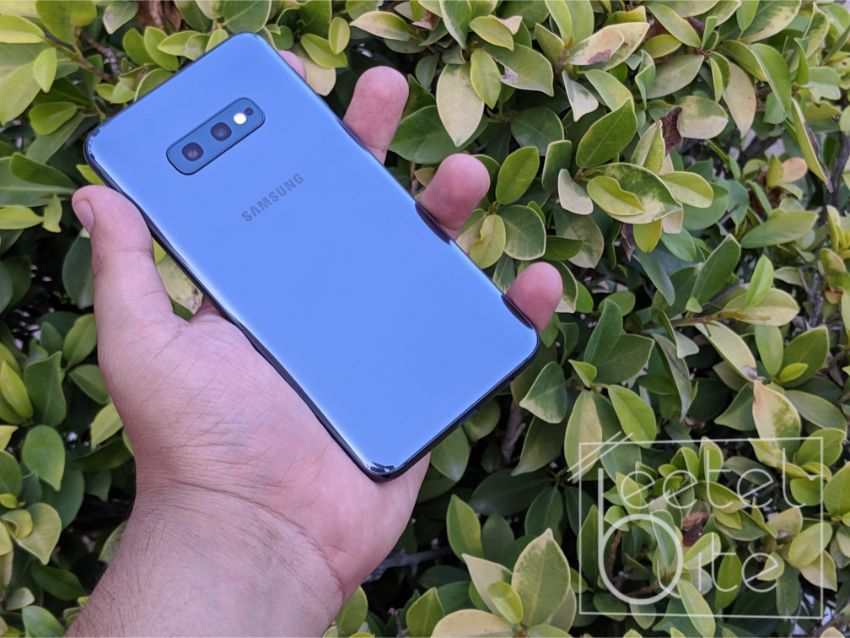 Every day we add new contacts to our mobile phones and since we may have hundreds of contacts on our mobile phones, it is impossible for us to remember every phone number in our contacts list. So what would happen if you lose all your contacts list, you cannot call anyone even if it is for an urgent cause without their phone number?
Hence, it is utterly important to backup your phone data regularly to avoid the risk of losing all data at any point in time. You never know when your phone software crashes or when you misplace or lose your cell phone or when you'll accidentally drop your mobile phone damaging it. To back up all your data along with your contacts in your smartphone, there are many methods to backup contacts to pc. Let's take a sneak peek at some of them below:
Method 1 – Use Samsung Account to Backup Contacts
When it comes to Samsung smartphones, they come with their own backup and restore option to safely take a backup of all your data including your contacts. There is no need to download any third-party software as all the functionality is built into the phone itself. But you need to have a Samsung account in order to utilize this option to back up your data in a Samsung Smartphone. Now follow the steps outlined below to use the Samsung account to back up all your data on your mobile phone.
Step 1: First step is to go to the Accounts & Sync section. To go there in your Samsung Smartphone Go to Settings > Accounts & Sync
Step 2: You'll be shown with all the Samsung accounts on your phone and select the account in which the data should be backup up
Step 3: If you don't see any accounts displayed, then you need to create a new account to continue
Step 4: After you've created a new account and activated it, now go back to Settings > Accounts & Sync
Step 5: Now you can see the new account you've created and select that account and choose "Device Backup" option
Step 6: You will be shown a popup window with various options and in that choose the "Contacts" to back up only your contacts and click the "OK" button
Step 7: Choose the "Auto Backup" option in the Device Backup and restore screen to automatically backup all your data at regular intervals.
So you've successfully backed up all your data including your contacts in your Samsung phone with the help of your Samsung account.
Also Read: Samsung Galaxy J7+ launched: Price, Specifications and more
Method 2 – Use Samsung KIES to Backup Your Contacts for Free
When it comes to transferring files from your phone to PC or updating the phone software or uploading any movies or songs to your mobile phone, many Samsung users rely mainly on the Samsung KIES software. The KIES software is released by the company only and is available in both a mini and a full version. The full version enables you to access the complete feature set of the application including updating the firmware, transferring data, music, movies or any other files from your Phone to PC or vice versa. So let's have a look at how to backup your contacts using the Samsung KIES application:
Step 1: Download and install the Samsung KIES software from the official download page of Samsung.
Step 2: Once the installation is done, connect your PC to your mobile phone with a USB cable
Step 3: Open the KIES software and select the "Backup & Restore" tab
Step 4: In the list presented in the Backup & Restore screen, select "Contacts" and click on the "Backup" button
Step 5: All your contacts will be backed up on your PC in just a few minutes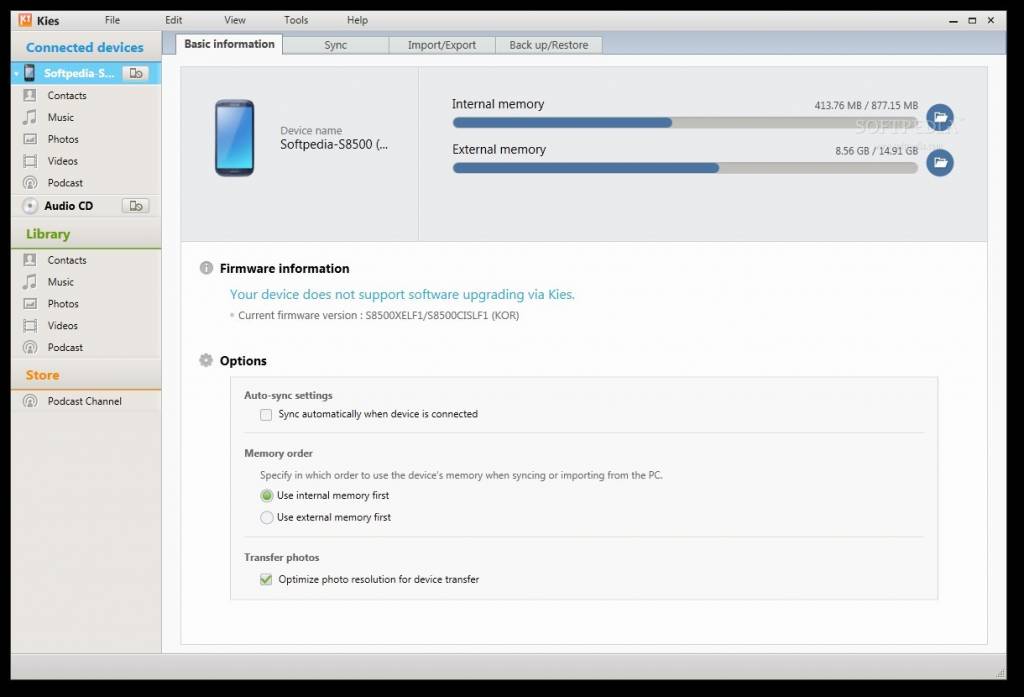 One problem with the above methods is that you can view the exported contacts. If you have such a demand, then Androidphonesoft Android Assistant is a much better option. It can directly export contacts, text messages, photos and other types of file to your computer. After that, you can view, edit and print the contacts list.