Spotify is a popular music-streaming service that is restricted to a few countries currently. The service is currently not available in India officially even though it has some Hindi songs. If you have heard people appreciate Spotify and wanna check it out in India or any other country where it is restricted, here's how you can download and install the application.
Windows PC
To download and install the Spotify application on your Windows PC, you will need to follow these steps.
Head over to Spotify's website and download the application.
Once the file is downloaded, run it to start the installation process.Congratulations! Now you have the Spotify application on your PC. Wait? Was it that simple? No. Here comes the main trick.
Close Spotify, if it is already running.
Now you will need to download a VPN service. We would recommend either TunnelBear or Hotspot Shield.
Once the application is downloaded, open it and hit connect.
After it connects, you can simply fire up the Spotify application and Login or SignUp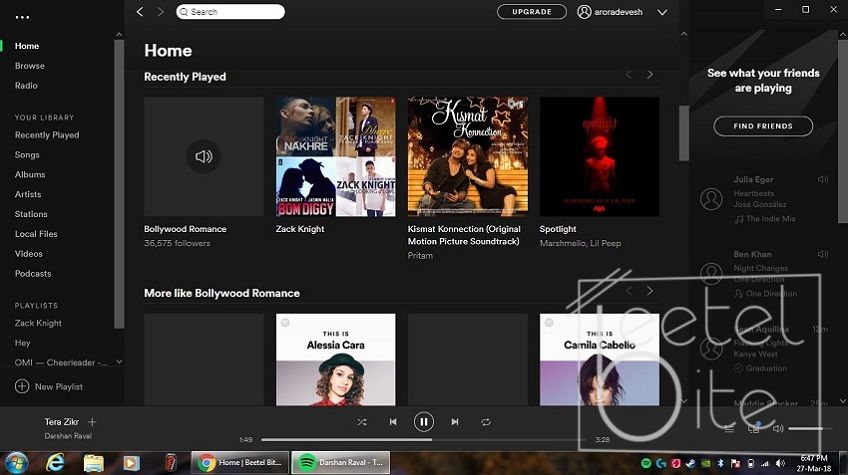 Once you have created an account or logged in to the existing one, you can just turn off the VPN service and enjoy some songs on Spotify.
In case, you notice that you have been logged out of Spotify, just fire up the VPN service, log in and turn it off again.
Android
Earlier there was a way, where you could install the Spotify application on your Android smartphone just by using VPN. However, recently that stopped working. So, we figured out another workaround and here's how you can get Spotify on your Android smartphone.
Install the apk file once the download is complete. Make sure you have Unknown Sources checked under Settings>Security.
Open up the application and search for Spotify.
Hit Install on Spotify and it will start downloading the application.
Once the download is complete, you can simply Install the application by following instructions on the screen.
Now fire up the Spotify app and login or signup to start enjoying the music-streaming service.