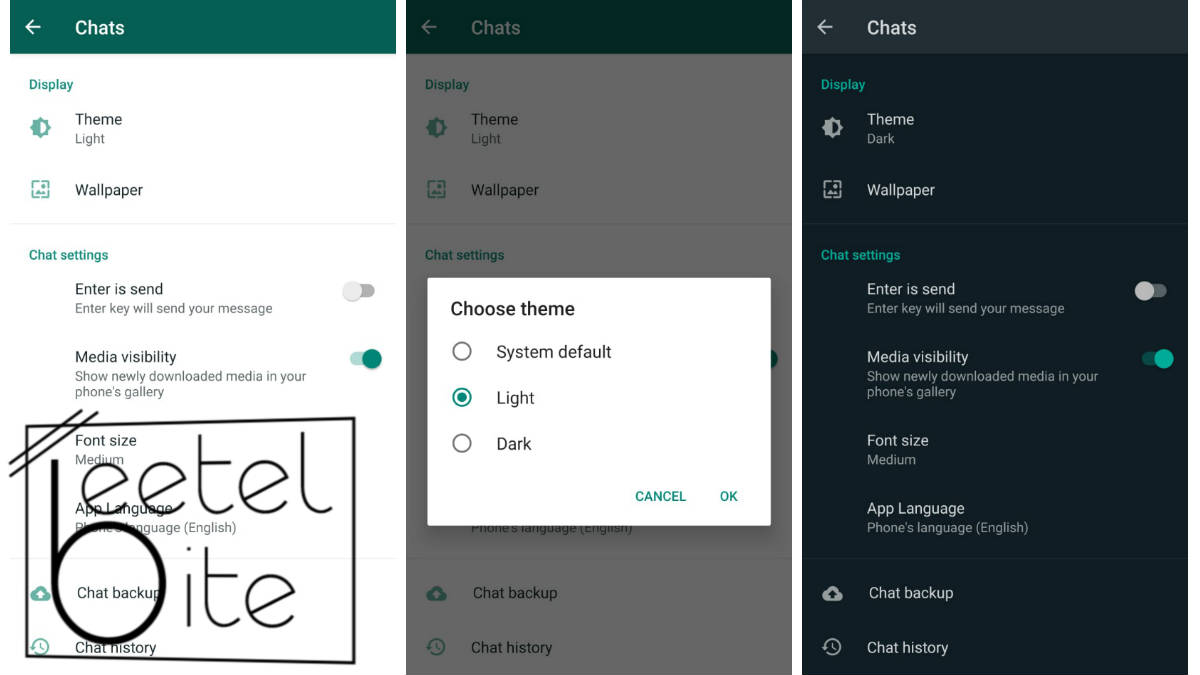 WhatsApp has finally started rolling out its much-awaited dark mode feature to beta users. The mode is simply named as Dark in the theme selection interface. And instead of a black or grey background, it comes with a dark green theme to it.
After being enabled the whole user interface (UI) will be taken over by the dark green clad theme. Users in the settings can now choose between Light theme, Dark Theme and System default, which means it will use the theme what you have set for your smartphone, in a similar fashion to Instagram.
The new feature is currently only available to beta testers of the app. The company has not revealed as to when it will be releasing the same to all of its users. It could be in a few days or even after a few months. The feature is currently available only for Android, iOS beta testers will soon get this feature too.
To get this feature, you will have to update the beta version of the app to v2.20.13. If you are currently not a beta tester of the app, and the waitlist is currently full, then you can find a version of the app online and sideload it onto your smartphone.
Also Read: How to setup fingerprint lock on WhatsApp?
How to: Enable Dark Mode in WhatsApp
To enable the new Dark Mode feature, you can follow the given steps after you have downloaded and installed the latest version of WhatsApp Beta onto your smartphone:
Open the updated beta app and tap on the three-dot drop-down menu located at the top right corner of the app and press on Settings.
Now on the Settings page, press the Chats option.
Now, in the Chats menu, you will get to see a Theme option, clicking that will open a new window, offering to choose between Light, Dark and System default.
Select the Dark option and press apply.
If you already have system-wide Dark Mode activated, then you can also select the System default option.