OnePlus has always been enormous in providing seamless software experience to its customers. The first smartphone by the company, OnePlus One came with CyanogenOS which was a customizable Android operating system. Later, the company introduced OxygenOS which was also a great ROM and has been using the same since the birth of the OnePlus 2. OnePlus 3 and 3T have got OxygenOS Open Beta Build which was started since the launch of Android Nougat for the devices. The official open bet build is still getting updates with new changes and is slightly different from what you get out-of-the-box. The company rolls out updates separately for the normal OxygenOS users and for the open beta users. Here, the people using open beta build will get new features before the stock OxygenOS users get. As far as the beta builds numbers are concerned, OnePlus 3 currently has the Open Beta 19 whereas the 3T has Open Beta 10.
Before getting started, you need to keep few points in mind:
Installing this update will cause no data loss and all your applications and files will remain intact.
However, we recommend you to take a full backup of your smartphone before starting with this procedure.
We request you to read the steps carefully and follow each and every step.
Your phone should not be rooted and should be on stock ROM and recovery.
We are not responsible for any damage caused to your phone or computer.
If you need to go back to the official OxygenOS build, you will need to format your phone completely.
So, to download and install the official open beta on your OnePlus 3 or 3T, you just need to follow these simple steps:
Step 1: Download the Open Beta build for your smartphone from the links given below
OnePlus 3 OxygenOS Open Beta 19
OnePlus 3T OxygenOS Open Beta 10
Step 2: Turn off your smartphone
Step 3: Go to recovery mode by holding power and volume down buttons simultaneously.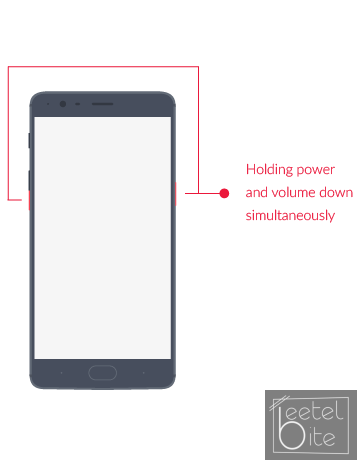 Step 4: Once you enter the recovery mode, tap on "English" and then tap on "Install from ADB" and confirm it by tapping on "Ok"
Step 5: Connect your smartphone to your PC or Mac using the OnePlus USB Type-C cable.
Step 6: Once connected, open command prompt in Windows or terminal in Mac
Step 7: Run the following command
Windows: "adb sideload <filename>"
Mac: "./adb sideload <filename>"
Wait for the process to get completed and you should be now running the latest Official OxygenOS Open Beta Build on your OnePlus 3 or 3T.