People are getting even more concerned about their privacy since the whole Cambridge Analytica and the Facebook thing happened. For those who don't know, Instagram is another social-media platform owned by Facebook. So if you decided to leave Facebook, you might also have thoughts of deleting your Instagram account. So here's how you can simply disable your Instagram account temporarily or permanently.
Unfortunately, you cannot disable or delete your Instagram account from your Android or iOS application. You will need to open up Instagram in a browser for that.
How to temporarily disable your Instagram account
Head over to Instagram's website on your browser
Scroll down and click on Log In
Here enter your username and password to login to your account
Click on the profile icon in the top-right corner
Hit 'Edit Profile' located next to your username
Scroll down and click on 'Temporarily Disable Account'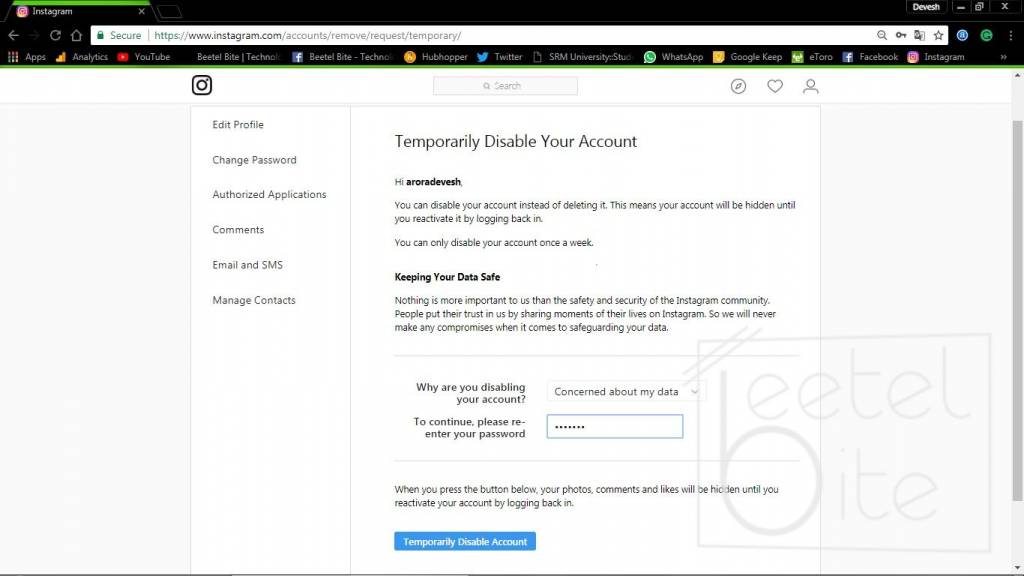 Here you will need to give a reason and enter your password to confirm
Once again click on 'Temporarily Disable Account'
Also Read: Elon Musk reacts to #DeleteFacebook by eliminating Facebook pages of Tesla and SpaceX
Now your Instagram account is temporarily disabled. You can join the social media platform by just coming back and logging in.
How to permanently delete your Instagram account
Open up your browser and head over to Instagram's this webpage
Log in to your account
Select a reason and re-enter your password to confirm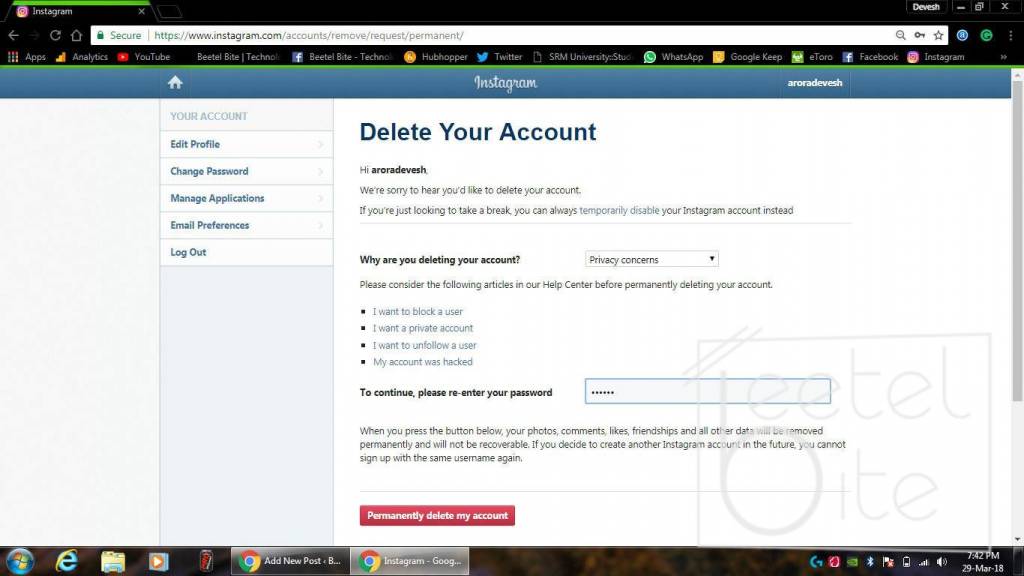 Hit 'Permanently delete my account'
Congratulations! Now you are finally out of the social media platform Instagram and your data is safe. However, if you wish to come back, you can always create a new account.