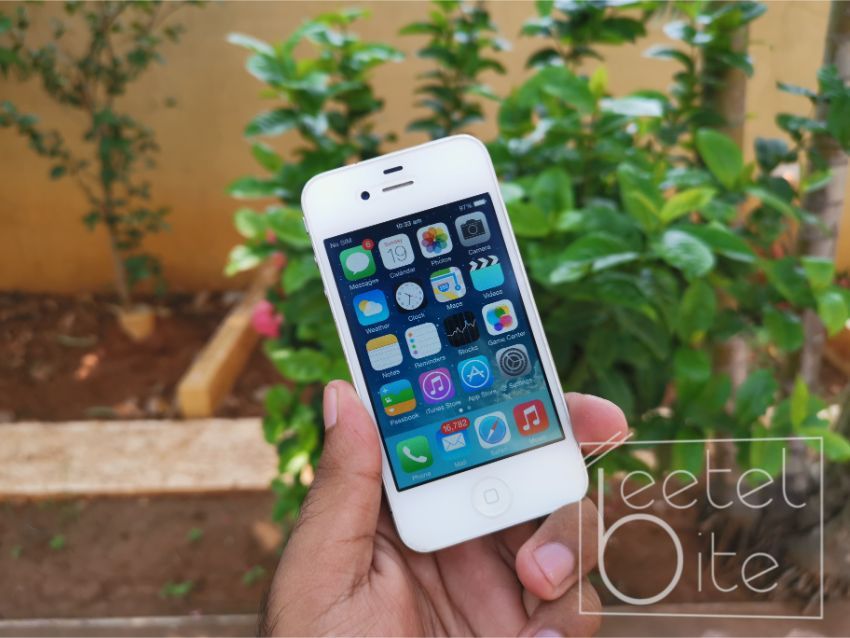 Apple devices today are not only just a piece of technology but they have become a status symbol at least in countries like India. People are willing to pay more than Rs. 1 lakh just to see an Apple logo behind the smartphone. However, those who cannot afford the latest and greatest often fall towards the older models. Today, you can get an Apple iPhone 4 for less than Rs. 3,000 in a very good condition, but is it worth it? Let's find out.
Apple iPhone 4: Design
Apple iPhone 4 does not look too outdated and feels quite premium in hand thanks to the glass sandwich design and the metal body. However, the display is very small according to today's standards where even budget phones get larger than a 5-inch display. Even the bezels are quite chunky. Looking past that, the phone has an iconic design and it surely gives you a premium feel, which most budget phones can just dream of.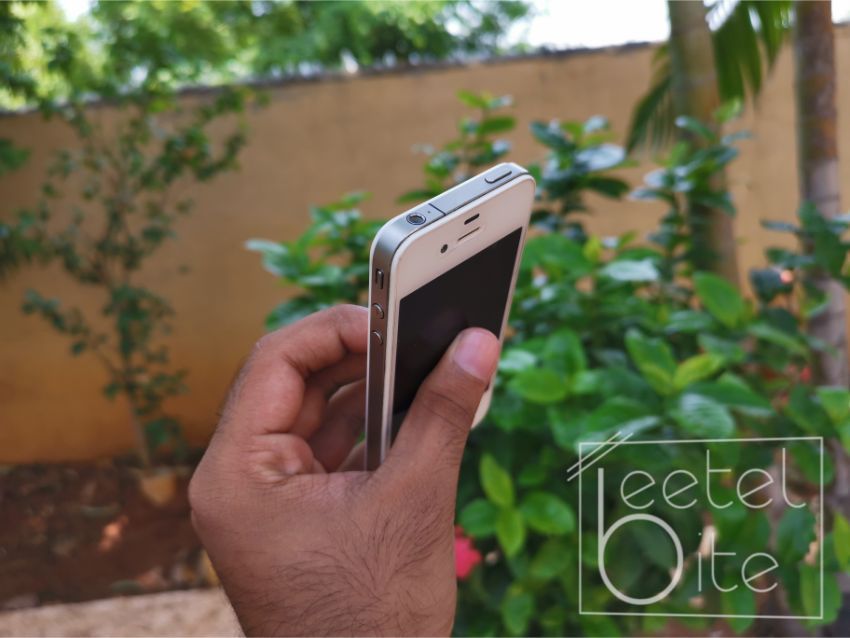 While the boxy design might feel dated, it makes it one of the very few phones that can stand still. The smartphone also gets a 30-pin connector at the bottom, which was abandoned by Apple over 7 years ago. One thing that this iPhone does better than the latest ones is keeping the headphone jack. While it is not the greatest sounding ones, it is a pleasure to have one. Also, I personally loved the power buttons on the top, which is only convenient with smaller form factors.
Apple iPhone 4: Software
When the Apple iPhone 4 was launched back in 2010, it shipped with iOS 4. Over the years, the smartphone got three major updates with the last one being iOS 7.1.2. While iOS 6 was pretty fast on this, the iOS 7.0 is what made this phone almost unusable. Though the animations on the latest iOS version look cool, we would highly recommend turning them off to make it a little more usable.
The phone can perform all the basic tasks such as making phone calls, reading text messages and even making a Facetime video call. However, what it cannot do is run most 2019 applications. Applications like WhatsApp, Facebook, and Instagram will not be available for the iPhone 4 as they all require iOS 8 or above.
Apple iPhone 4: Performance
Performance is something where the iPhone 4 really lacks even when compared to some of the budget Android smartphones from 2019. With the iOS 7 update, the hardware inside could not cope up. The whole user interface (UI) feels quite laggy and at times even unusable for basic needs. If you are willing to wait for a couple of seconds before your contacts list shows up, then you might as well go with the old iPhone. However, if you are impatient you should look up for a good Android phone or at least an iPhone 5.
Also Read: Is the Apple iPhone 4S still worth in 2019? Should you buy it?
Apple iPhone 4: Display
The iPhone 4 features a 3.5-inch IPS LCD display with a resolution of 640x960 pixels. While the resolution is nowhere close to HD, it looks quite decent in a small display smartphone like the iPhone 4. The major issue might arise when you start typing long text messages, as it can be extremely challenging. If you are coming from a big sized phone, it will take some time to get used to. While the sunlight readability is not great, the display is bright enough for indoor usage.
Apple iPhone 4: Camera
The Apple iPhone 4 sports a 5-megapixel camera at the back with f/2.4 aperture and an LED flash. Up front, it features a VGA sensor for selfies and video calling. The camera is pretty bad on paper in terms of 2019, where most smartphones come with at least an 8-megapixel sensor. However, it does a pretty decent job out in the real world.
Apple iPhone 4: Battery
Older iPhones like the iPhone 4 were known to give a bad battery backup as they used to come with very small batteries. The phone will not even be able to last a full day with heavy usage. However, where the iOS really shines is at giving great standby times. So, if you are using this phone as a secondary device only for calls, it might even last you for more than a day.
The phone does not have any sort of fast charging, but due to a smaller sized battery, the phone will charge up pretty quickly.
Apple iPhone 4: Conclusion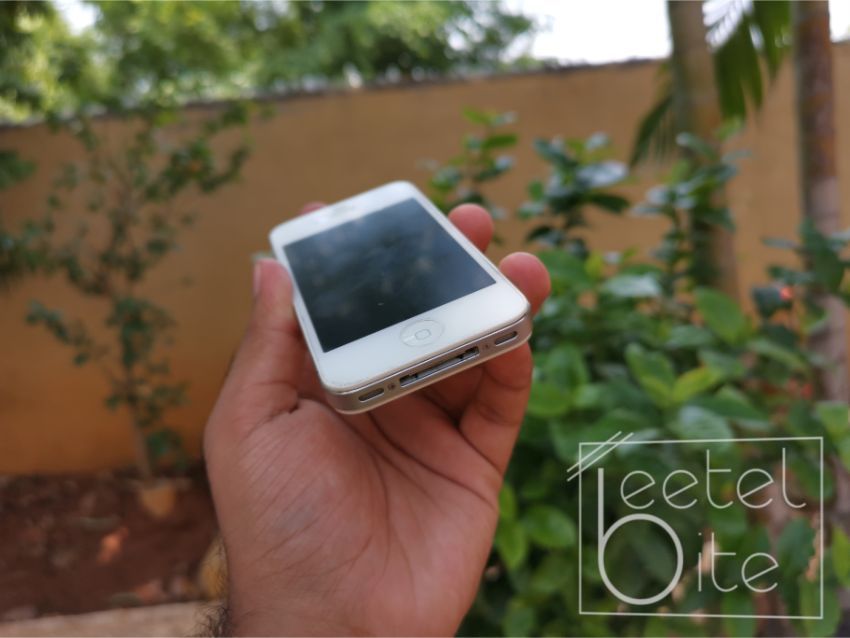 In a nutshell, if you are planning to use the iPhone 4 as your primary device in 2019, it is a bad idea and you should drop it right now. However, if you are planning to use it as your secondary device just for calls and text messages, it might serve the purpose. Do note that you will not be able to use a Jio SIM as the device only support up to 3G networks. Also, it is worth noting that the phone uses a micro-SIM instead of the more popular nano-SIM technology.