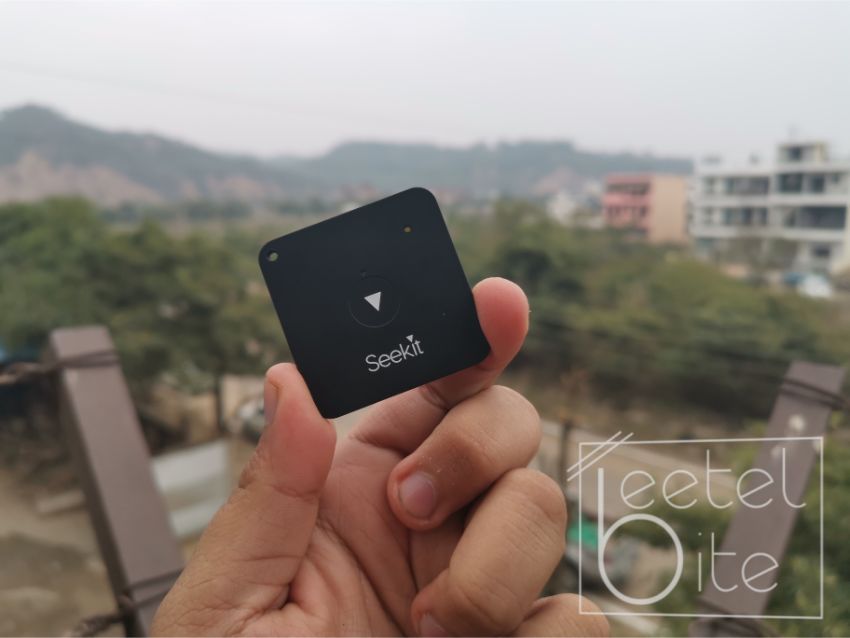 Panasonic Seekit is a Bluetooth based smart tracker available in India similar to Tile. It is available in two variants: Seekit Edge and Seekit Loop, at Rs 1299 and Rs 1499, respectively.
We have the Seekit Edge for review and we have to say that it is a sleek smart tracker that fits easily in your wallet. And considering the company's claim of an 18-month battery backup, you can simply put it in your wallet and forget it.
Key features of the device include Bluetooth 5.0 integration, IP65 rating for dust and water resistance and a range of up to a distance of 100 feet.
Panasonic Seekit Review: Build Quality
Panasonic Seekit feels light and soft to touch while holding. However, it does not feel as durable as its competitor, the Tile. It is very thin, due to which it can fit anywhere. I personally kept it inside of my wallet and thanks to its sleek design, it did not change the thickness of my wallet.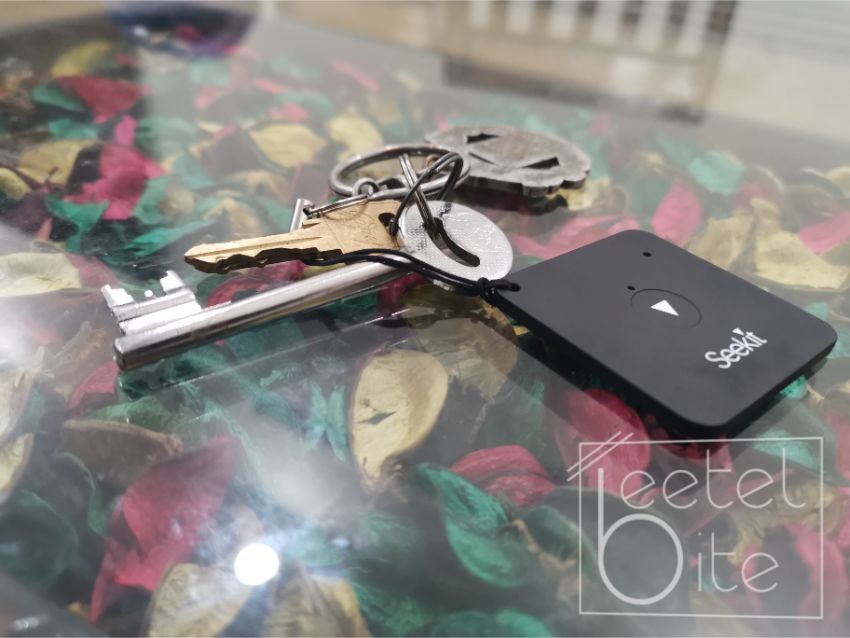 The tracker also comes with a lanyard hole, with which you can attach it to your backpack or to your keychain.
It consists of a circular button in the middle, which can be used for various purposes. However, figuring out its uses cannot be done without you reading the manual. It is just too complicated.
Panasonic Seekit Review: Battery Life
The company claims that the device comes with battery life of up to 18 months on Seekit Edge and 12 months on Seekit Loop. Here we have to believe its claims, as we have not waited as long as 18 months to write this review.
Also Read: How to watch Netflix for free
Also, there is no battery percentage monitor anywhere inside of the app or the device.
A point to keep in mind if purchasing this, there is no way that someone could change the battery in the unit, without prying it open and maybe damaging it in the process. So after the battery runs out, you will have to get a new Seekit.
Panasonic Seekit Review: Range and Tracking
This is where every manufacturer throws in a lot of theoretical numbers and try to oversell the product.
Panasonic claims that Seekit has a range of up to 100ft with no obstructions. When I tested this claim personally, I found out that in crowded places like an office or a cafe, it was around 40-50 feet.
After you lose range, the app will still tell you the last seen location and you can go to that and try to establish a connection. Once it makes a connection. It will help you pinpoint the location with a red, yellow and green indicator to help you get close to the device.
It also has a buzzer to help find the exact location with it beeping. However, it is not that loud. I had it in my office drawer and tested this feature, I was barely able to listen to it during this process. This could have been due to other noises in the office. In a more silent environment, it is easily distinguishable.
Panasonic Seekit Review: Features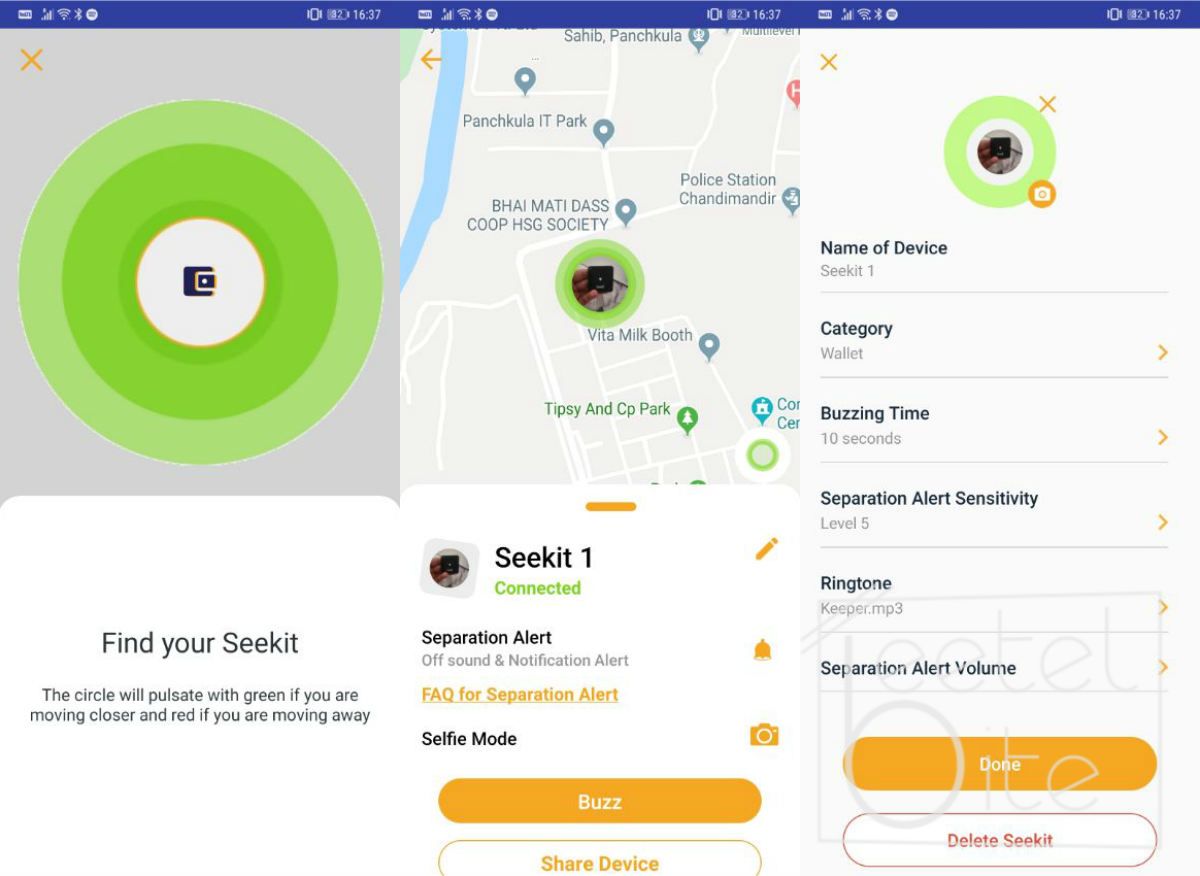 It comes with a number of features built into it. When paired and connected to the app, Seekit will buzz whenever it gets out of range of your smartphone. The app and the device monitor the connection strength and when it drops below a certain level it starts buzzing to remind you, that you forgot your belonging.
The alarm goes off on both devices notifying you of your tracker. It also sports the last seen location along with proximity guidance as we explained earlier.  You can also press the button on your Seekit three times to make your phone ring, this will help you find your phone when you lose that. This works even when your phone is in silent or vibrate mode.
Also Read: Here's why Apple launched iPhone SE 2020 after four years
You can also share access to it with your friends. So if you were to give your car to your friend, he can use this feature to keep track of the car keys without resetting it and repairing it. Also, you can revoke access anytime.
Panasonic Seekit Review: Verdict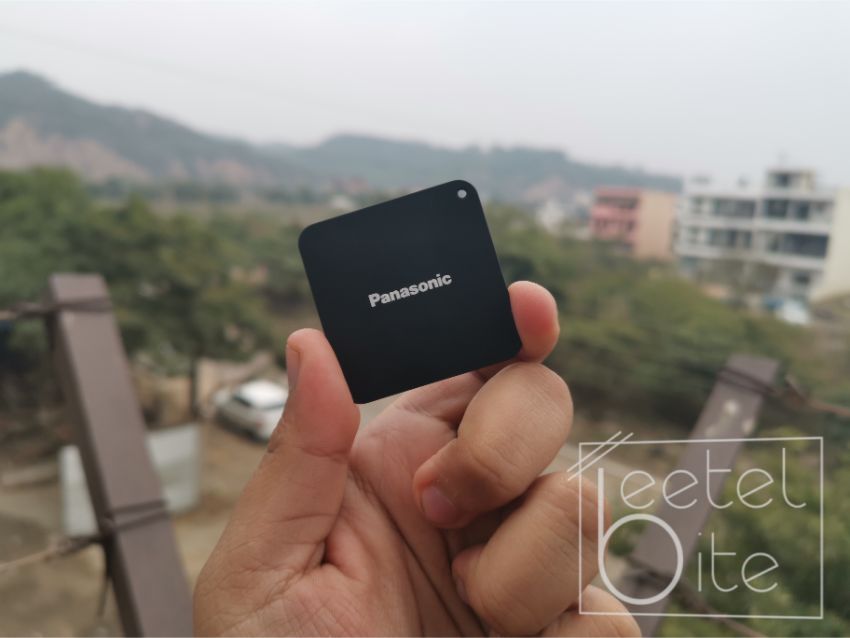 If you are someone who often forgets where he kept his wallet or his car keys, then this a good product for you. However, its planned obsolescence of 18 months and inability to turn it off once it's turned on its something that holds its back. But, if you are okay with that then, this is a decent investment.