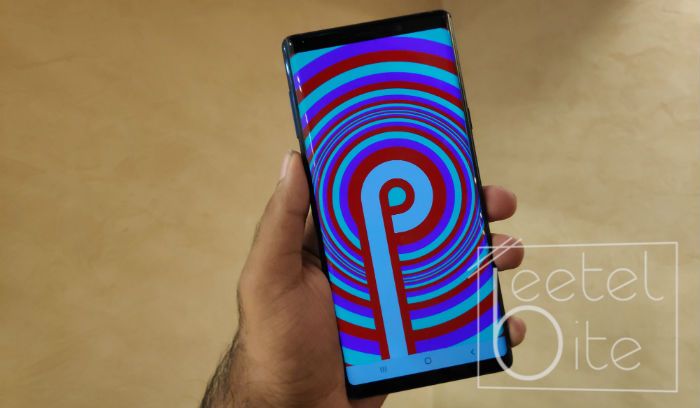 Samsung in a recent announcement has made a number of changes to its Android 9.0 Pie based One UI update roll-out schedule. The company has made this announcement on its Samsung Members app. Seeing the new updated list we noticed that the company is rolling out the update to a few of its smartphone earlier than promised.
According to the updated list, Samsung will be rolling out the Android 9.0 Pie update to its Galaxy Note 9, Galaxy S9 and Galaxy S9 Plus by the end of this month. The Galaxy Note 8 will get the promised update by the end of February and the Galaxy S8 and Galaxy S8 Plus will get it by the end of March.
In April, the company will be rolling out the One UI update to a large number of its devices. These will include the Galaxy Tab S4 10.5, Galaxy A6, Galaxy A6 Plus, Galaxy A7, Galaxy A8 Plus, Galaxy A8 Star, Galaxy A9, Galaxy J2, Galaxy J2 Core, Galaxy J4, Galaxy J6 Plus and Galaxy On7 (2018).
Coming to May, the Galaxy J4 Plus, Galaxy J6 and Galaxy J8 will all be receiving the update. Then in July, we will see the Galaxy J7 (2017), Galaxy J7 Duo and the Galaxy J7 Neo get the One UI update.
Also Read: List of smartphones to receive Android 9.0 Pie update soon: Samsung, Nokia, Xiaomi
Samsung Galaxy Tab S3 9.7-inch receive the update in August. Whereas, the Galaxy Tab A (2017) and Galaxy Tab A 10.5 inch will be the last devices to receive the update in October.
Samsung has stated that the schedule and models might change over the course of this rollout if the company finds any issues while working on these. Additionally, they might even stop the update even after the rollout has started if there is a requirement for an emergency fix. The company will keep users updated regarding the status of these update via their Samsung Members app.