Samsung is set to launch one of the most anticipated phones of the year, the Galaxy Note 8. Since the bad luck of the Note 7, this is the most awaited smartphone as people would like to see what Samsung has got to gain back the trust of the people. The company will launch the smartphone in an Unpack Event on Wednesday, August 23. The launch of the smartphone will be live streamed so as the fans can watch it sitting at home.
The live stream will start at 11:00 AM EDT (8:30 PM IST) and will be streamed on the following channels.
YouTube
YouTube is the most popular and the most used website for video streaming, and every company usually uses this medium to reach to the public. So yes, Samsung would be live streaming the event via their YouTube channel.
Also Read: Samsung Galaxy Note 8 to feature 256GB Variant Confirmed by Samsung
The App
As Samsung always like to do the best for their events, they have introduced an app named Unpacked 2017 which is available on both Android and iOS. The application will allow users to easily live stream the event directly from their smartphone or tablet. The app also has other features, like user can navigate to some videos related to the upcoming Note 8.
Website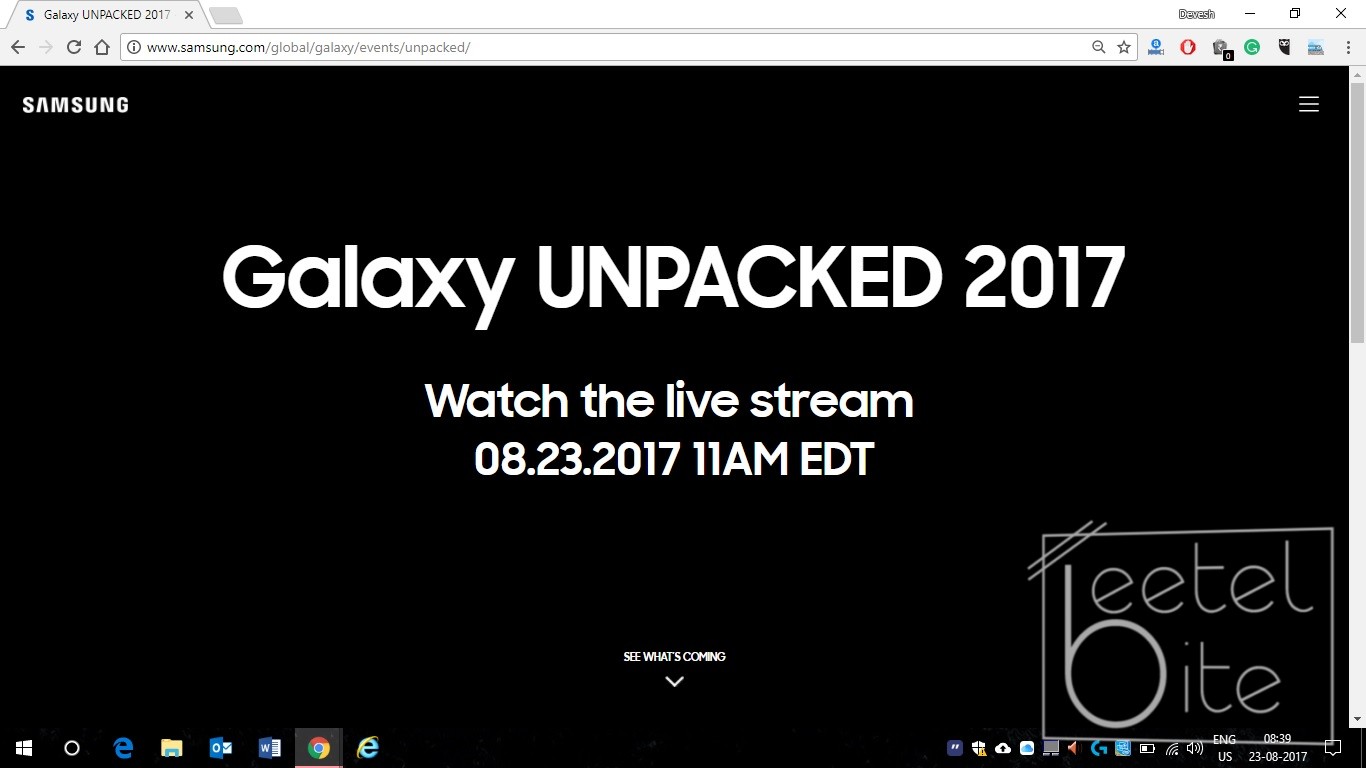 Samsung will also be live streaming the event via their official website. The company has already set a dedicated page which you can visit to watch the live stream as soon as it starts.