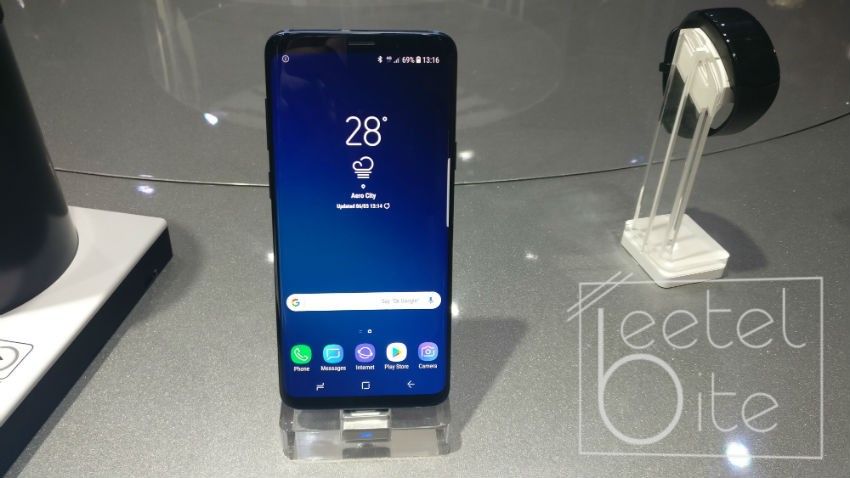 Samsung launched the Samsung Galaxy S10 series a few months ago and these devices came with something called Night Mode under the camera options. The company has now rolled out the feature for its last year's flagship models, the Samsung Galaxy S9 and Galaxy S9 Plus.
Samsung first debuted a Night Mode camera feature with the launch of the Samsung Galaxy S10 series. The feature is here to compete against phones like Google Pixel 3 that come with a feature called Night Sight. These features increase the duration of exposure in order to capture more light. Earlier, the feature would only enable itself when the camera senses a dark environment but with a recent update, the company fixed it on the S10 series.
Just like the Samsung Galaxy S10, the Galaxy S9 will also get the feature on the camera update with the latest update. Since both the smartphones share the same camera hardware, the results are expected to be more or less similar. Apart from the Night Mode, the older flagship is also getting the ability to adjust the intensity of the background blur while using the Live Focus mode on the front camera.
Also Read: Top 5 smartphones launching in June 2019: Asus 6Z, Infinix Hot 7 Pro and more
As mentioned earlier, the feature will be rolled out with an upcoming OTA update on the Samsung Galaxy S9 and Galaxy S9 Plus. The update will also bring Google security update from June 2019. Samsung has already begun the OTA rollout to users in the Philippines, Thailand and Vietnam for now and it should arrive in the other regions including India soon.