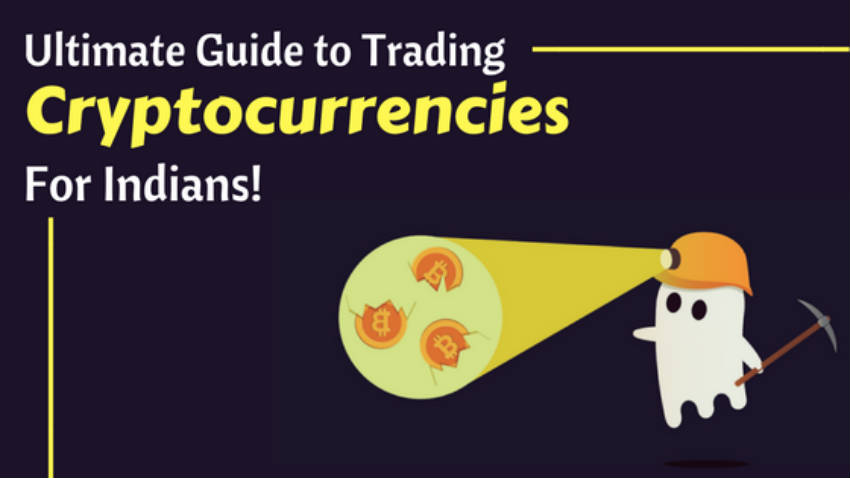 "Cryptocurrency" is no longer a buzzword limited to the world of tech and finance. It has become a global phenomenon and an everyday conversation! The crypto-craze is global - and India too, is enchanted by it! Millions of Indian citizens are now investing into cryptocurrencies. While cryptocurrencies are still a new concept in India, Indians have taken on to it quite enthusiastically.
The extent of crypto-craze in India can be observed in a recent report from Quartz, which indicated that 1 in every 10 Bitcoin transactions take place in India. At a time like this, it is essential to understand the heart and soul of crypto trade in India. But for those who are still confused about it, can check out this cryptocurrency guide. Once you are done with that, let us take a closer look at some of the top cryptocurrency exchanges, how the financial system in India views cryptocurrencies, as well as the government's stance on cryptos in India.
Indian Cryptocurrency Exchanges
Unlike other nations such as Japan and the US, major and mainstream Indian companies are yet to set up cryptocurrency exchanges. However, this has given way to many startups such as Zebpay, Koinex and the upcoming WazirX platform among others. While India does have about a dozen cryptocurrency exchanges, Zebpay is usually considered the safest and the most popular platform. Koinex is a close second - and has been improving its services lately.
Using these domestic cryptocurrency exchanges, Indians can easily buy or sell cryptocurrencies using Indian Rupees. One of the best things about domestic cryptocurrency exchanges is that they directly allow you to buy INR/Crypto pairs instead of first having to convert your INR into USD, like in most international exchanges. However, Indian cryptocurrency exchanges will not allow anonymous users to register as users have to submit some KYC details such as PAN Card, Aadhaar Card and/or other valid government approved Identity proofs.
Unlike many exchanges based outside India, Indian cryptocurrency exchanges usually offer only a handful of cryptocurrency trading options. All the currencies listed on these exchanges, however, are trusted names and are extremely safe to trade with.
Cryptocurrencies and the Indian Financial System
While a number of cryptocurrency exchanges have started off in India, most Indian banks have been indifferent to them. Of late, there have been incidences of a number of Indian banks such as Citibank and HDFC bank no longer allowing cryptocurrency transactions using their credit cards, the overall attitude of banks and bankers seems to reek apathy. Cryptocurrencies are not a legal tender in India and no bank or financial institute in the country backs them. Unlike Japan and a few other nations, cryptocurrencies are not recognized by the Indian financial system.
Apart from the banks, another crucial aspect of the Indian financial system is that of the tax authorities. The Income Tax department of India has been cracking down on cryptocurrency exchanges and have been actively ensuring that they are registering no accounting fraud. The Income Tax authorities have also requested for a list of users from India's top crypto exchanges where some high-value investors have been sent summons by the department.
The Indian Government's Stance on Cryptocurrencies
Per the Indian government, cryptocurrencies continue to remain in a grey area. While the government realizes that there is a chance that these currencies may be used for tax evasions or for funding drugs and terror-related activities, the government also realizes that it is impractical to put a blanket ban on them. Indian Finance Minister Arun Jaitley has been setting up committees for research on this field.
The Indian government is yet to come up with a robust tax structure or any sort of regulations on cryptocurrencies or ICOs. The government may be planning to regulate cryptos in the near future - but what we know for sure is that they are a fan of the blockchain technology that powers cryptocurrencies. India's Visakhapatnam (Vizag) is all set to become the country's blockchain hub. The Indian Prime Minister too, has commented on the blockchain technology, calling it a 'disruptive technology' which is all set to lead the world of tech into the future.
India is a giant not just in the global financial ecosystem but also a force to reckon with in the cryptocurrency economy!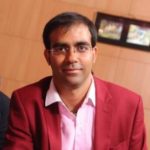 Author bio: Prince Kapoor is Independent Marketing Analyst and Blogger. While not working, you can find him in the gym or giving random health advises to his colleagues which no one agrees on. If you too want some of his advice (on health or on marketing), reach out to him at @imprincekapur