PlayerUnknown's Battlegrounds or PUBG is one of the most popular games right now. While it all started on PC, the game is now available on Android, iOS, Xbox and even PlayStation. It is a battle royale game, which basically means that the last man or team standing wins the game. Here are the top 5 tips and tricks that can help you to easily get that sweet sweet Chicken Dinner.
Land carefully
Getting the chicken dinner in PUBG requires you to stay alive till the end. To reach the end, the start should be a good one. You can ensure a good start by landing on places where fewer people are likely to arrive. This way you can get hold of more loot and kill those few people around you easily.
Look at the map constantly
To grab the most details about what is happening around you, keep an eye on the map. The map provides you with the most information. You can also enlarge the map by tapping on the map in PUBG Mobile or M key on PC. It shows the circle in which you should always try to be and also the red and blue zones, which you should stay away from.
Also Read: PUBG Mobile: How to download, minimum requirements, gameplay and more
Take cover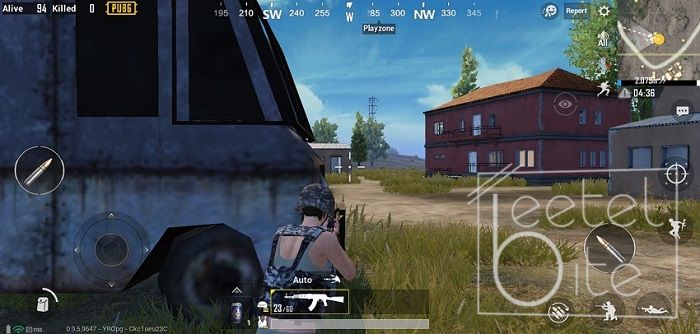 In a game like PUBG and Fortnite, players need to be very careful about their enemies. If you keep roaming around in the open, there will be high chances of getting shot by someone. So, you should take cover and try to stay low rather than just running around in the jungle. Also, when engaged in a gunfight, try taking cover using the walls or stones around you as that can save you from dying. Even applying bandages, taking painkillers and energy drinks should be done only when you have a good amount of cover. Or else you will just be an easy target for your enemy.
Look around, without actually turning (TPP Mode only)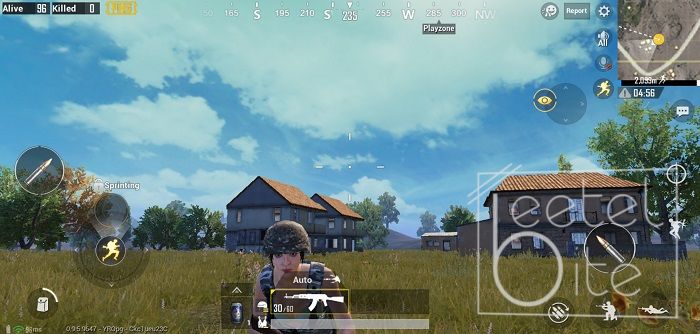 It is said that PUBG is way easier for the people who play in TPP (Third person perspective) mode. This is because players can have a wider field of view in the game. Also, the game gives you an option to look what's happening around without actually needing to turn around. This gives an advantage as you can keep running towards one direction while still keeping an eye on what is on your back. While PUBG Mobile has an eye button on the screen, PC players have to press the alt key to use the feature.
Also Read: Fortnite Battle Royale vs PUBG Mobile: Here's how they compare to each other on Android
Be sneaky
In case you feel that you are not John Wick when it comes to using guns, you should play safe. Rather than jumping around to just increase the numbers of kills, you should just play quite and safe. Shooting the enemies only when they are close and not getting into a fight unnecessarily will help you to get to that Chicken Dinner easily. However, this way the game might feel a bit boring as you will get into less action.