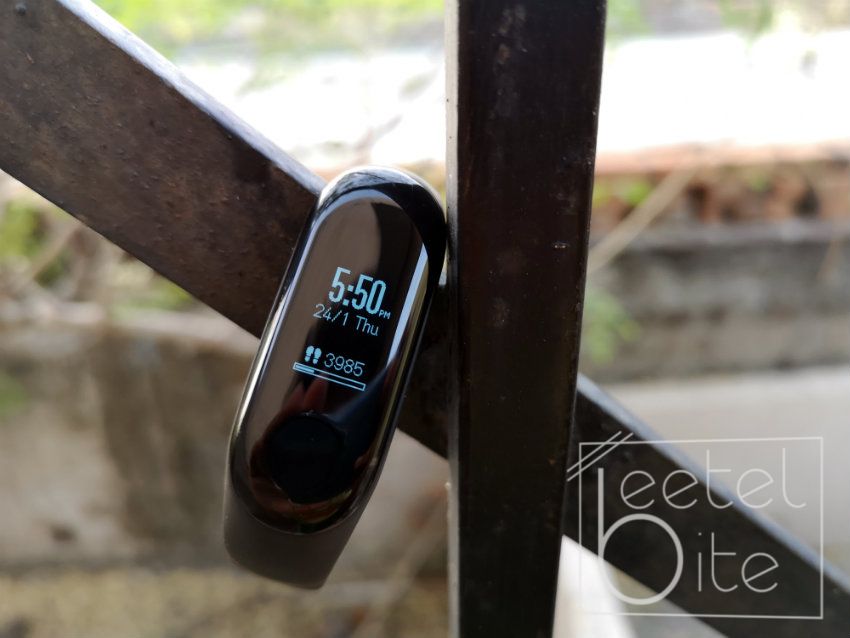 Xiaomi, a few months ago, launched the Mi Band 3 in India, which is one of the most affordable fitness trackers currently available in the country. It offers a ton of features for the price. Let's check out if the Xiaomi Mi Band 3 is worth it, in our review:
Xiaomi Mi Band 3 Review: Specifications
Xiaomi Mi Band 3 sports a 0.78-inch OLED panel with a resolution of 128x80 pixels and a pixel density of 193ppi. It comes with a tri-axial sensor and a PPG heart-rate sensor. The device is water resistant up to 50 meters and weighs approximately 20 grams. All of this is backed by a 110mAh battery.
Price: Rs. 1,999
Xiaomi Mi Band 3 Review: Design & Display
Xiaomi Mi Band 3 features a curved 0.78-inch OLED touch screen display. Compared to its predecessor, Mi Band 3 looks much better. The larger display accommodates touchscreen, which was largely something missing in Mi Band 2. The touchscreen makes it much easier to navigate the UI and operate the smart band.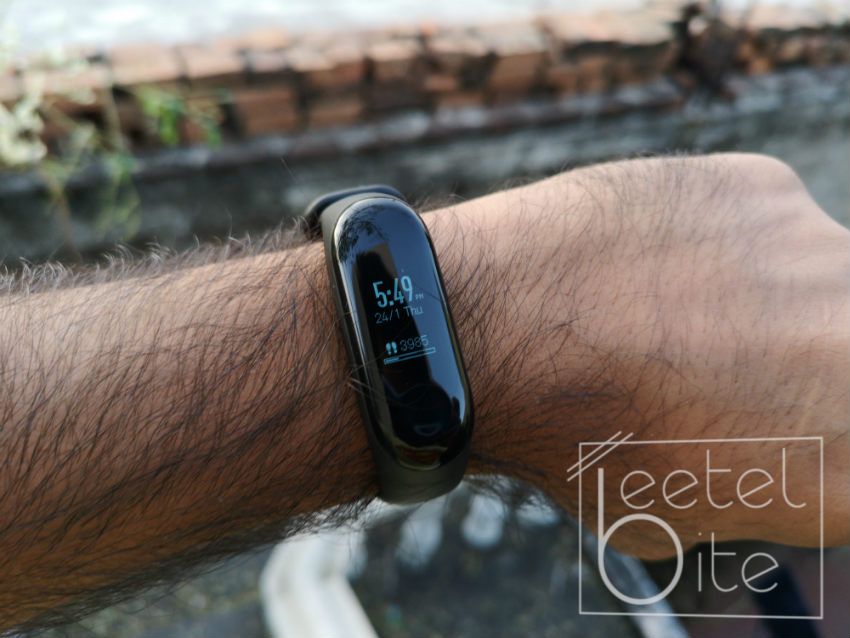 Unlike the Mi Band 2, the third generation does not have a metal touch sensitive button at the bottom of the display. The new style button on the Mi Band 3 looks much better and blends in perfectly with the design. However, the whole glossy finish of the tracker invites a lot of fingerprints and is also quite prone to scratches.
Also Read: Xiaomi launches "Survival Game" to compete against PUBG Mobile and Fortnite
Flipping the device reveals its heart rate sensor, which is the same one we saw on the Mi Band 2. Below the heart rate sensor, there is the company's branding and rest of the device looks pretty clean. The band is made out of rubber and is quite comfortable to wear in most conditions.
Xiaomi Mi Band 3 Review: Features
Xiaomi's new Mi Band 3 is packed with dozens of features. It comes with all the basics that we got to see on the Mi Band 2 including the notifications, step count, sleep tracking, heart rate tracking, alarms, timer and much more. The new smart band even gets specific modes for exercises and treadmill.
Also Read: Top five Xiaomi Mi Band 3 alternatives available in India
One feature which I absolutely adore about the tracker is its long-lasting battery life. In my review period, I went for a two, one-week trips to New Delhi and UAE, in which I decided not to carry the Mi Band's charger. I almost had around 70 percent battery at the start of my trip and when I came back home after a week, I still had more than 30 percent juice left.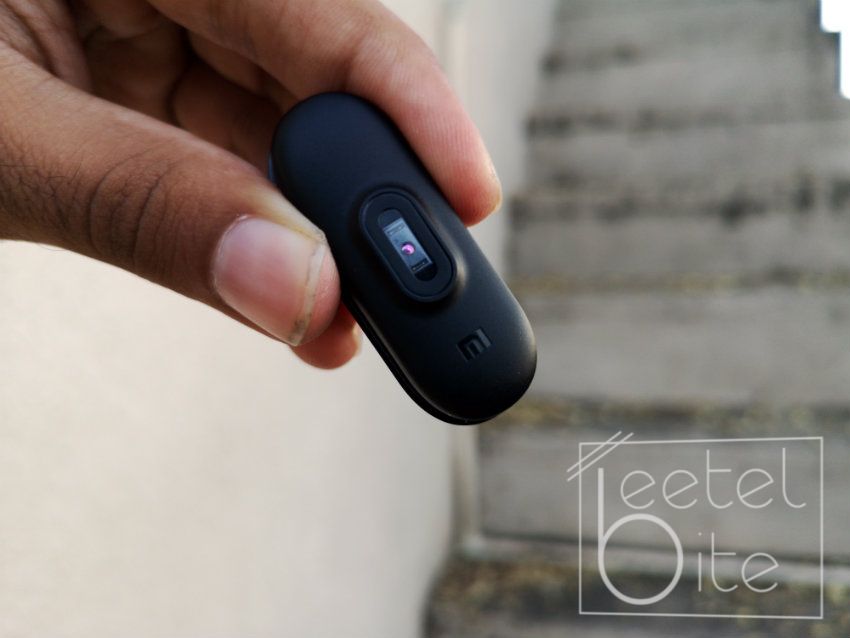 Even with notifications showering all day long, the Mi Band manages to pull off at least 2.5 weeks of usage before it needs to be charged. Also, if you turn off a few features, you can expect to get around 30 days of battery life.
Also Read: Fossil Q Marshal: Is it still worth it?
Another thing, which I liked a lot was its alarm feature. The Mi Band 3 vibrates in order to wake you up, and the vibrations are quite hard, which help in waking up faster. With this I wouldn't stay in bed for long.
As for step counting and other fitness features are concerned, the Mi Band 3 isn't as accurate as other smart bands like Fitbit Charge 2 and Honor Band 4.
Xiaomi Mi Band 3 Review: Verdict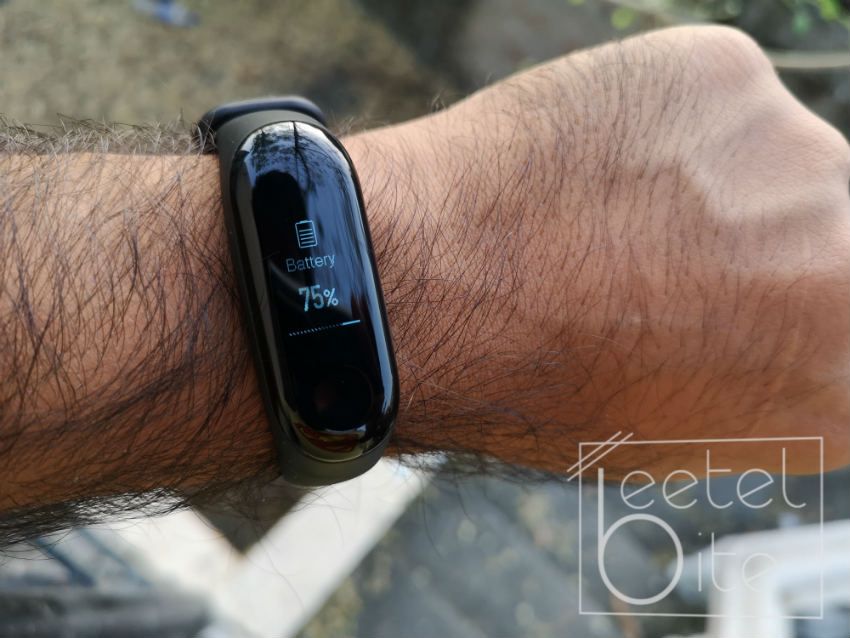 Xiaomi Mi Band 3 looks quite good and has a lot of good features. However, the relatively inaccurate fitness data tracking leaves a bit of room for us to complaint.
The inaccurate fitness data tracking can be forgiven as the data does not have a lot of variances and the price of the band is much lower than most other smart bands.
Also Read: Huami Amazfit Bip and Amazfit Stratos launched in India: Price and Alternatives
So if you are on a tight budget and are looking out for a decent smart band, the Mi Band 3 is a good option for you to consider.