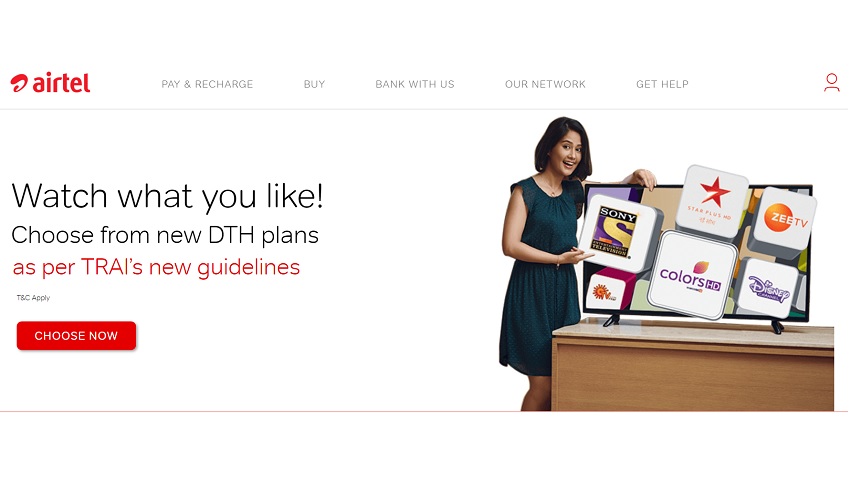 Telecom Regulatory Authority of India (TRAI) has announced a new framework for DTH cable televisions in the country. DTH users are now allowed to choose whatever channels they want. This means that if you want only Sony channels, you need to pay only accordingly and do not have to buy custom packs set up by different operators.
How to choose the channels?
Go to your DTH operators official website
The website will show off the TRAI's new rules or it will give a pop-up. Click on that to proceed further.
Log-in using your credentials or your registered mobile number
Once you are logged, select the channels you want to watch and make the payment
It sounds quite interesting when you think that you need to pay only Rs. 30 if you want to watch only Sony channels. However, there is a catch. The user needs to select at least 100 Standard Definition (SD) channels or 50 High Definition (HD) channels. This might help reducing or instead increase your monthly rental depending on what type of plan you go for.
Also Read: YouTube strikes down on fake news, claims no such videos will appear on YouTube's feed
DTH users had a deadline for February 1 to select their beloved set of channels, which has now already crossed. So, if you have not done it yet and you are not able to watch anything on your TV, get the new pack as soon as possible.