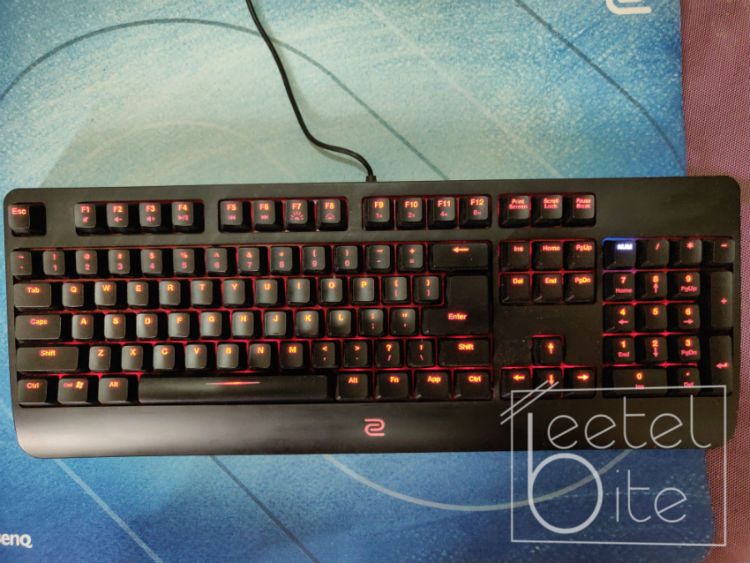 Zowie Celeritas II, as the name suggests, is the successor to the company's Celeritas I keyboard. Instead of mechanical keys, Zowie opted in for optical switches in order to offer users a much better response time along with a great tactile feel compared to its predecessor. This keyboard is geared towards competitive gamers and here's how it fairs in the real world.
Zowie Celeritas II Keyboard Review: Design
The keyboard itself is quite simple looking with its black and red design. Unlike other keyboards in this price range, it does not have RGB lighting. Instead, the keyboard is backlit with a red light. Due to this keyboard being geared towards competitive gamers, having one static colour helps in concentrating more on the game rather than getting distracted by the unnecessary RGB lighting, though that might look cool. Honestly, I do wish Zowie should have given us a choice here.
Zowie Celeritas II Keyboard Review: Performance
Zowie Celeritas II is a full-size optical switch keyboard. While it is focused on gamers, Zowie has introduced something called optimal pre-travel distance. This is the slight press on the key before reaching the actuation point. It helps gamers who have their fingers floating on certain keys for saving them from any accidental presses.
One of the major reasons behind using optical switches on this keyboard is the double pressing problem. Most mechanical keyboards have a problem where a key registers two clicks accidentally. Zowie Celeritas II solves this problem while at the same time retaining the noise that an actual mechanical keyboard with Cherry MX switches would make. Thus giving a much more tactile feeling to the user.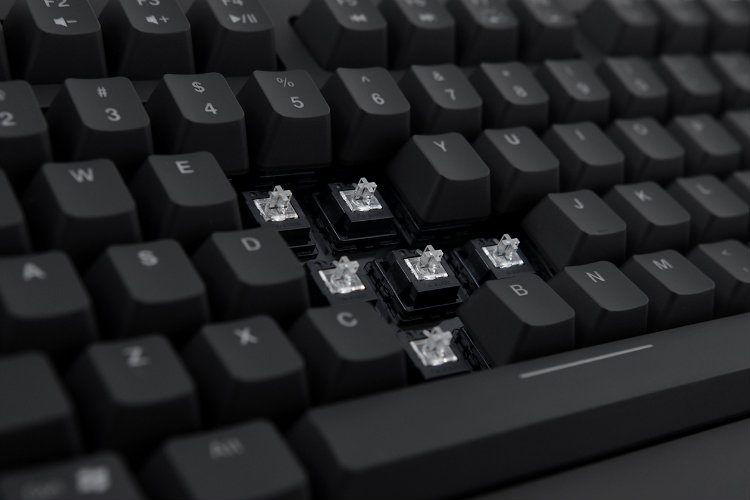 Apart from this, Zowie Celeritas II also provides users with a few basic features like media control keys. The function keys on the top bar can also double as media control keys, which can control audio tracks, volume and more. The keyboard also comes with the Windows Lock key, which helps users avoid any accidental window key presses.
Also Read: Zowie EC1-B, EC2-B CS:GO Edition Gaming Mouse review: Made for fans
Another important feature of the Zowie Celeritas II is its Real-Time Respond function. This function only works if you use the included USB to PS/2 converter and attach the keyboard on your PC's PS/2 port. This can help you to increase the rate to respond to your keyboard by up to 8 times.
Zowie Celeritas II Keyboard Review: Verdict
At a price of Rs. 10,900, the Zowie Celeritas II keyboard does pack a punch. However, it totally depends on you if you are willing to spare that amount of dough on a computer peripheral.
For hardcore and competitive gamers, the answer could be yes, due to the advantages it brings with the optical switches and features like RPR. Normal consumers, on the other hand, will be better off passing on this one.