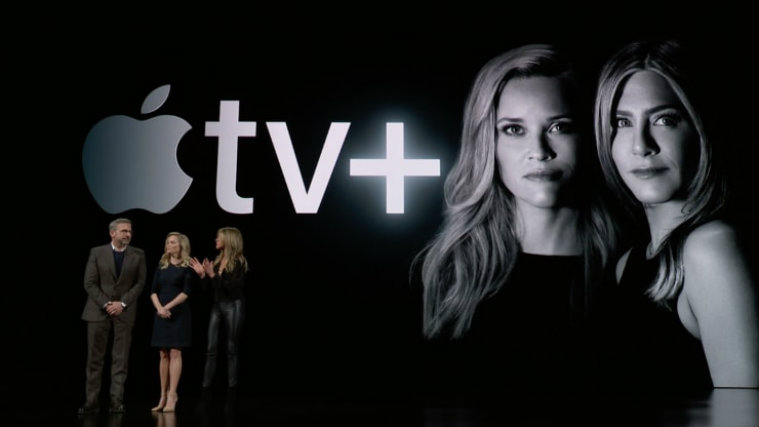 Apple showcased its Apple TV+ in March, now the service is being made available across the world including India. The service will go live at 12:30 PM IST, with it Apple will take on other video streaming services like Netflix, Amazon Prime Video and Hotstar to name a few.
Apple TV+ is priced at Rs 99 per month, there are no other subscription plans available as of now. The company is also offering users a free seven day trial of its service. It has also confirmed that at a time six users can use the service. The plan will be automatically renewed until cancelled.
All users purchasing a new iPhone, iPad, iPod touch, Mac or an Apple TV will get one-year free access to the service.
As of now, all iPhones, iPads, Macs and Apple TV users will be able to access the Apple TV+ service. Apart from these, the service will also be made available for all 2019 Samsung Smart TVs and Amazon Fire TV. The company has also confirmed that all future Smart TVs from Sony, LG and Vizio will get Apple TV+ support.
Also Read: Apple iPhone 11 series shortage in India: Here's what it means for you
Please note, Android smartphone users will not be able to access the TV+ service as of now. The company has not shared any statement if the service will ever be made available on Android or not.
Apple TV+ will bring popular movies, shows and original TV shows for the users to watch. The service will also allow users to buy and rent movies and TV shows from iTunes within the application.
Also Read: Top 5 accessories for your Apple iPhone 11, iPhone 11 Pro and iPhone 11 Pro Max
Keep note that apart from original shows, most shows and movies available are paid and need to be purchased. The app will show you personalised recommendations for movies and TV shows based on your search on iTunes and other applications.