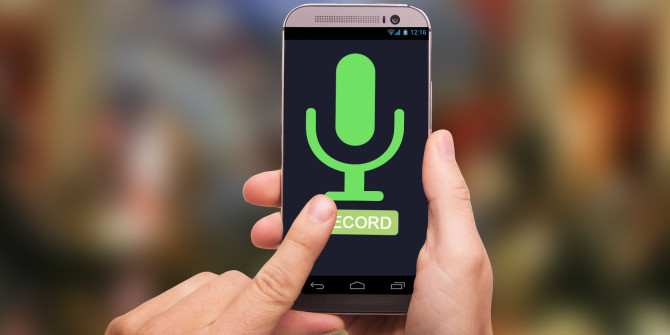 While most Android smartphones these days come with a pre-installed voice recorder, they are not as good. Thankfully, Google Play Store has a huge library of voice recorder applications. We did the research for you and brought down a list of top five best voice recorder applications for Android.
Voice Recorder
Voice Recorder app, as the name suggests, is a basic tool for recording audio. It is available for free on the Google Play Store. Unlike the stock voice recorder on your phone, this one allows you to record in MP3 format, which offers high audio quality. It also comes with a microphone tool that allows users to adjust the sensitivity of the recorder.
Easy Voice Recorder
Easy Voice Recorder is yet another free application available on the Google Play Store that lets you record using your phone's microphone. Apart from doing the basic stuff, it also comes with a magic wand feature that allows the user to increase volume and remove quite parts in the audio. It even allows users to reduce echo or background noise.
Smart Recorder
Smart Recorder is one of the top-rated voice recorder applications on the Android Play Store. It is easy to use and it also brings the Skip Silence feature, which automatically removes silences from the audio.
Otter
Otter is a popular application which not only records the audio but also transcribes in real time. The application can come in handy at meetings or even when someone is trying to prepare a script. It is also helpful for journalists, who can take quick notes for their long articles.
Also Read: Top 5 AirDroid alternatives: Pushbullet, AirMore and more
Voice Memos
As the name suggests, Voice Memo is an app that allows users to create memos. One can start the recording by just tapping the red button. Once the recording is started, the user then needs to press the memo button everytime they want to mark something. The app will mark the timestamps with unique colours making it easier for the user to identify.