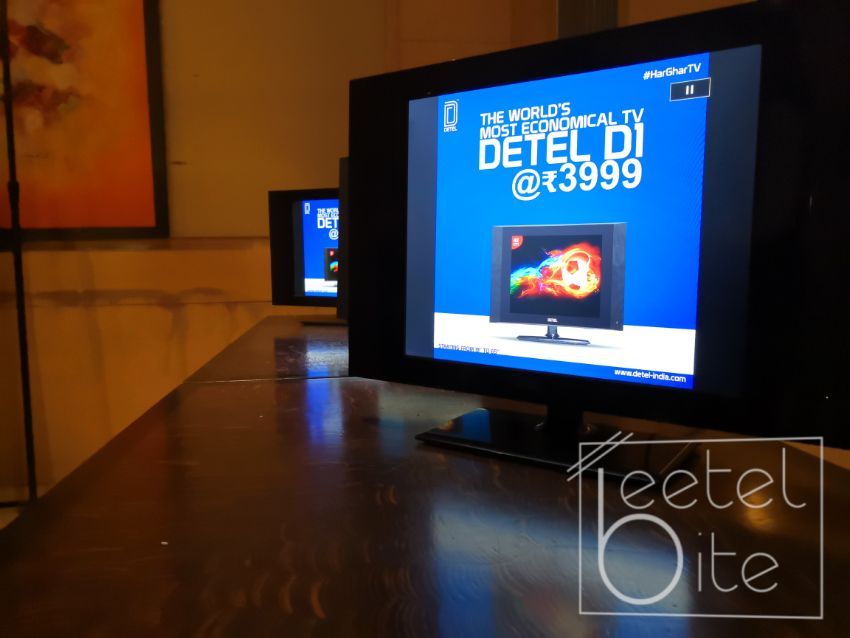 Detel recently unveiled their latest television, Detel D1 TV, which the company states is the world's most economical television. It is priced at Rs. 3,999 and has become the cheapest 19-inch television you can buy right now. However, at such a low price, many compromises have been made. To find out how the company was able to price the television so aggressively and what compromises have been made read our first impressions below:
Detel D1 TV: Specifications
Detel D1 TV sports a 19-inch (48 cms) A-grade LCD display panel with a resolution of 1366x768 pixels and a 300000:1 contrast ratio. The company claims it has a brightness of more than 200 Nits. The TV comes with an HDMI port, a conventional video output port, 3.5mm headphone jack and a USB port. The TV can also be used as a desktop monitor also.
Detel D1 TV: Display and Performance
The TV sports extremely large bezels, which house the backlighting for the LCD and two 12 watt speakers. The TV comes with built-in control buttons on the side. The TV ports are placed on the back. The display gets bright enough for normal usage. However, its viewing angles are very bad. From the front, colours look good, however, from sides the colours and really bad. But at that price point, that compromise is acceptable.
Also Read: Detel D1 TV Launched: Worlds Most Economical TV
Overall the sharpness and contrast aren't that good. The display is only 720p, but then again you cannot expect more considering the price.
The 12W in-built speakers get quite loud. Clarity of the speakers is little questionable. We weren't able to play out some good audio video clips to test out the full capacity of the speakers, which we will be doing in our full review. From our initial usage, we deduce that the speakers will hold out the test of time.
Detel D1 TV: Conclusion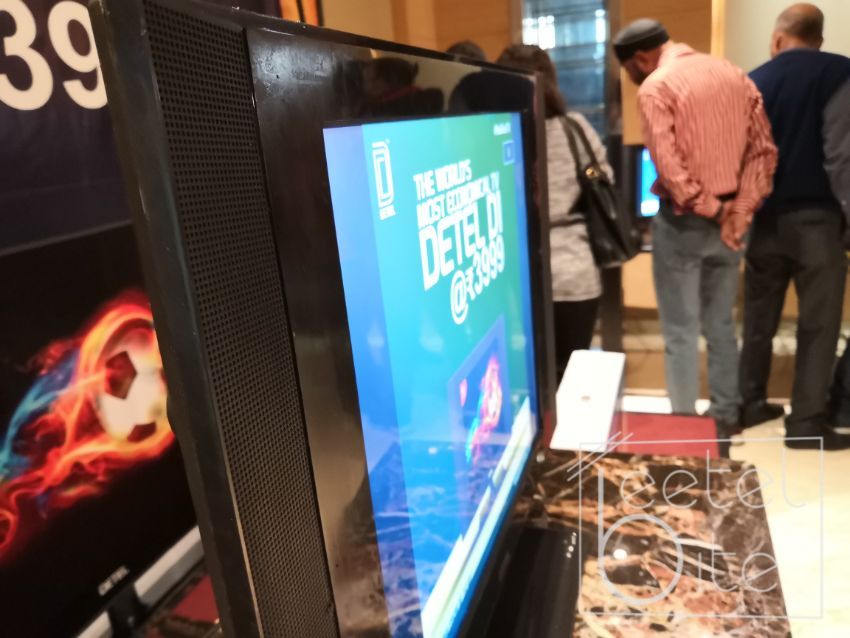 The ability to use this TV as a monitor will be most beneficial for most casual users, as viewing angles don't matter for a lot for that. Also, the ability to use it as a TV will be beneficial for the people who cannot afford to spend a lot on a TV, or want to have a secondary TV just to play games or view one or two games then and now.
Also Read: Detel 32-inch smart TV Review: One of the most economical smart LED TV
All of this combined with the fact that Detel offers free on-site warranty making this deal a very good one to say at the least. So unless you are a tech enthusiast or a gamer, Detel D1 TV is a great option for you to get.
The bottom line here is, for the price Detel D1 TV is a great basic TV or monitor for the masses. However, we will recommend that you wait a bit for your full review before making a purchase decision.