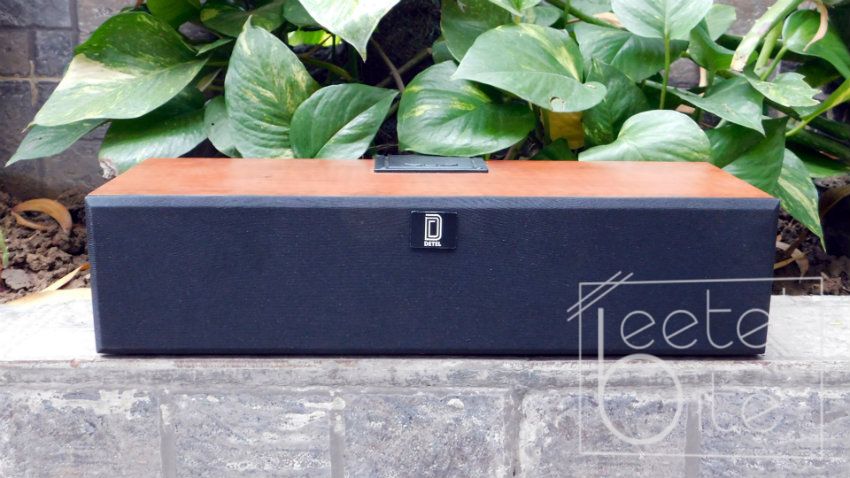 Detel is a new Indian consumer electronics brand that managed to surprise me with its Rs 4,000 television just a few months ago. The company has once again managed to surprise me with its new Detel Posh Bluetooth speaker, which has been priced at Rs 1,999.
It has been launching Bluetooth speakers for some time, however, none of them has appealed to me in neither build quality nor their sound. Detel Posh, on the other hand, breaks all these reservations that I had in my mind. The speaker has an amazing build quality and looks like a wooden showpiece that you can put on display somewhere in your home.
When the speaker was delivered to our office, the container was a bit bigger than we expected. When opened we were taken a few steps back, considering the usual size of Bluetooth speakers that we get at our office. The speaker looks like a small and a bit fat soundbar that you can connect to your television.
Price: Rs. 1,999
Detel Posh: Design
The speaker is quite minimalist looking and is very light to hold. The speaker features a wooden build, with a front firing speaker unit that is covered by a cloth to maintain aesthetic looks and filter the sound to let users have a better user experience.
On the top, we get to see a black panel which consists of three buttons to control the playback, two LED lights to see what's going on and a microphone for users to make phone calls. On the back, we get to see the black plate continue, with it having an on/off toggle switch along with a micro-USB port to charge.
It also comes with a USB type-A port, microSD card slot and a 3.5mm aux-in port for music playback. On the bottom edge of the device, we get to see four foam stoppers to save the device from garnering scratches when put down on any surface.
Detel Posh: Features
Detel Posh comes packed with interesting features like Bluetooth v4.2 support, aux-in, microSD card support, USB support and an FM tuner.
In terms of Bluetooth connectivity, the device can have a connectivity distance of 10 meters. Frequency response for the speaker ranges from 100Hz to 20kHz, with a sound profile of 84dB and a sensitivity of 82dB. The company claims there might be 0.5 percent distortion in the 4 ohms 5 watts loudspeakers.
In terms of battery, the speaker features a 3.7v, 2,000mAh battery. The device usually takes around three hours to fully charge and is able to provide a playback time of approximately three to four hours on a single charge.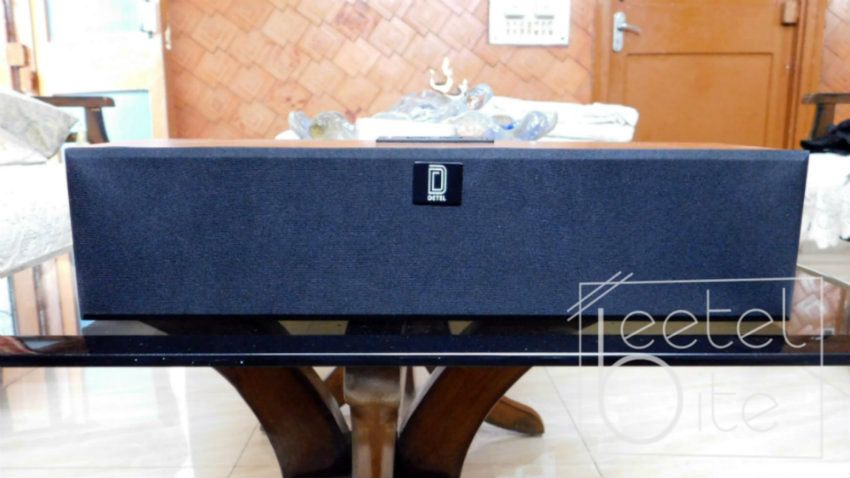 To cycle between modes (FM, Bluetooth and microSD card), you are required to press and hold the play/pause button. Which is okay, however, to find the radio station you are looking for is a pain, as you need to cycle through each frequency manually and there is no option to enable auto-tune.
Considering all these features and how the device looks and feels, the first time I got my hands on it, I had never imagined that it was priced at Rs 1,999 only.
Detel Posh: Performance
Coming to the performance, Detel Posh hands down outperformed most speakers that are priced under Rs. 2,000. I personally, found that listening to music on the speaker was one of the most pleasant things during the day. However, tuning in an FM Radio station is a task you might not want to do at all, so let's ignore that feature altogether.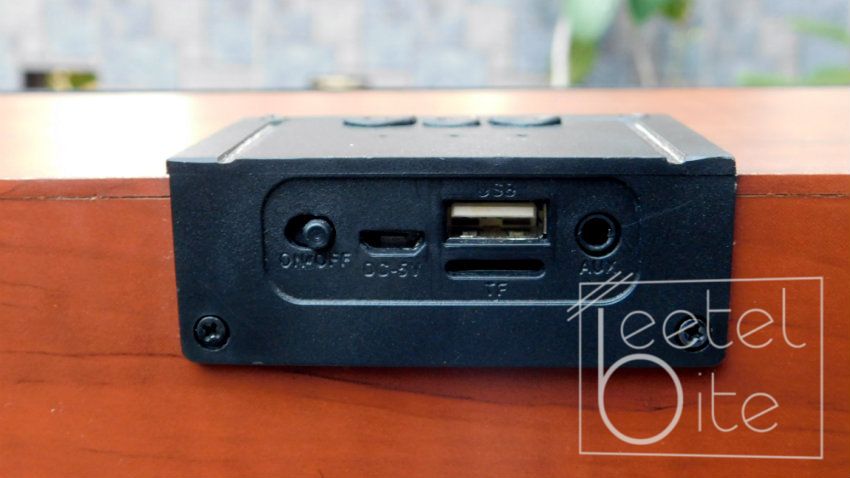 The Detel Posh is able to deliver good volume with no distortion even at its full capacity, which is something to say when it comes to budget Bluetooth speakers. The speaker is able to deliver a good amount of bass for the price, however, the audiophile in me is a bit disappointed that the company could have done more. The speaker is able to delever higher frequencies with ease.
In terms of battery life, the device considering its size and its price, did not outperform what I had thought it might have been able to acheive. The entire size of the unit would allow the company to build in a much bigger battery unit. However, the current battery unit installed inside of the speaker is only able to provide a playback time of up to four hours on a single charge. So you might want to keep the charger handy.
Detel Posh: Verdict
Detel Posh might not be the best Bluetooth speaker I have personally heard. However, it is one of the best bang for the buck Bluetooth speaker you can currently purchase. The company according to me has outperformed itself and put out a product that I can stand behind and endorse.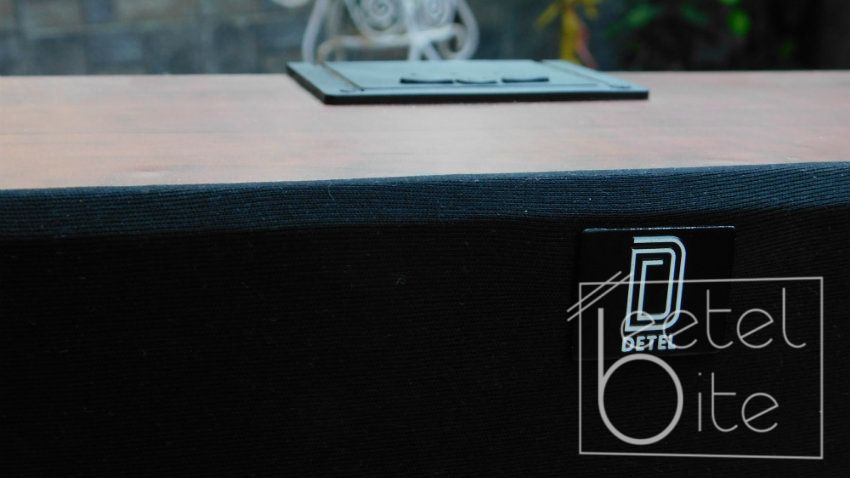 This is one of the best Bluetooth speakers you can get under Rs. 2,000 if you have no concern for size. I can state that if you decide to purchase the Detel Posh Bluetooth speaker, you will not regret the decision.