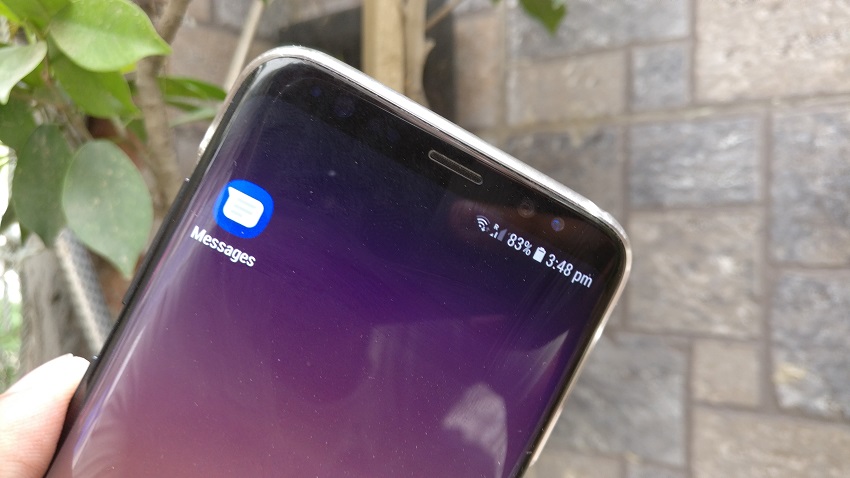 RCS is the short form of Rich Communication Services, which is a protocol that was made to replace SMSes. However, a variety of industry factors stopped it from growing for over around a decade.
In 2018, Google announced that it has been working with all major telecom carriers to adopt this protocol. The result is Chat. Google's own RCS based service, which is meant to replace SMSes and thus finally bring an iMessage like feature to Android.
RCS is rolling out to Indian carriers and smartphones slowly. It is currently in its early stages, so it doesn't work perfectly. However, we at Beetel Bite got a chance to play around with RCS on two Google Pixel smartphones. Both the devices were utilising Vodafone Idea's network. Here are our thoughts on the upcoming protocol.
Also Read: A brief history of the rise of OnePlus: From OnePlus One to OnePlus 7T Pro
Why RCS?
I have used Apple's iMessage feature in the past, which allows users to send SMSes over a data connection, thus allowing users to save on the carrier charges. However, my only complaint with iMessage was that you can only communicate with other Apple device users.
With the advent of RCS, the same concept is now available for all Android phones. Also, keep in mind, RCS is not a proprietary protocol, It can easily be adopted on iPhones and other Apple products, finally providing simple communication for all.
Also Read: Google announces Incognito mode for Maps, auto-delete for YouTube and more
We were able to send images, text and other forms of media without any hassle. If mine or my colleague's the internet was down, we had an option to retry sending the message as an SMS/MMS.
Unlike any other internet-based chat services, you can always be connected with your friends and family whether your internet was turned on or off. Also, it helps save carrier charges when you are connected to the internet by forwarding them with the RCS protocol.
How to use RCS?
Currently, the Messages app by Google and Samsung's Chat application on Samsung devices are the only two applications that support RCS, however, more will join as the protocol gains popularity.
To activate the service on the Google Messages application. Click on three dots located on the top right corner of the chat window -> settings -> chat features. If your device supports RCS, you will see an option to turn it on and set it up.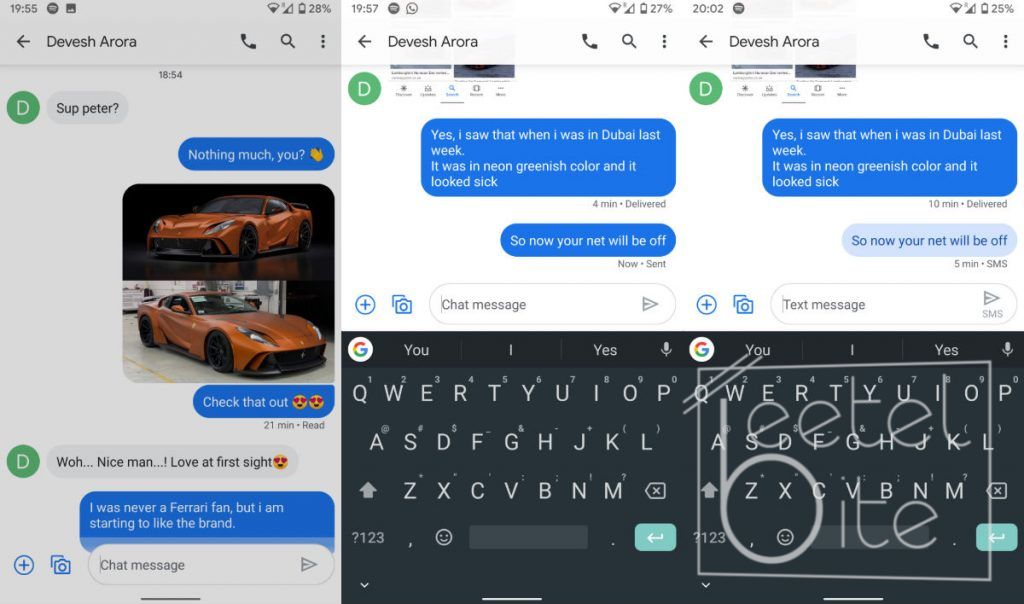 When we had an RCS connection, we could easily send and receive messages over the internet and sent messages appeared with a dark blue background and white text. With this protocol disconnected due to internet issue, we had a light blue bubble with dark blue text and an SMS text below the send button. We also had options to retry, when the connection failed. One could set it to always send SMSes or ask first or never send an SMS depending on how they want to use it and how much their carrier charges them.
Also Read: Google Chrome can now use Duplex to book movie tickets
Conclusion
In the end, I personally feel like RCS is just getting started and will grow. It has a long way to go as of now. Also, until Google is able to make it work on iOS, it won't gain as much adoption that it can.
Depending on the carriers is a big issue as protocol means lost revenue for them and they will try to suppress it as much as possible. As of now, the RCS protocol is not groundbreaking, but with careful execution, it can become the next big thing in mobile communication.