Hike had recently launched Hike 5.0, an all-new visually delightful, unique, social experience.The biggest update of Hike 5.0 is Hike Wallet, the easiest and most fun way to send and receive money. To make payments simple and seamless, the latest version offers "Hike Wallet", making it the first social messaging app in India to integrate payments into the messaging application. The wallet will link directly to user's bank account through UPI, enabling users to make instant and secure payments. It will allow users to make peer- to- peer transfer and Recharge their phones thus helping users to send/receive and manage money in a new and better way. As a part of Hike Wallet, the company has also introduced "Blue Packets", an innovative way to make payments fun and engaging. The addictive feature is an interesting blend of social networking, gaming and gifting. Users will be allowed to send money as a message to friends, relatives or directly on groups. Bluepackets on the application will keep the essence of gifting alive by allowing users to customise their Bluepacket by inserting the personal message along with the amount to be shared with a fellow friend making it an attractive online gift option for celebrations.
There are three main aspects of Hike Wallet:
    1.) Free and instant money transfer:
Bank-to-bank via UPI: With Unified Payments Interface (UPI) support enabled in Hike 5.0, users can now do free and instant bank-to-bank transfers with their friends. What's exciting is that this works even if their friends aren't on the app. Wallet to Wallet: For those who don't actively use a bank account, Hike still allows you to send and receive money with your friends through the Wallet.
2.) Blue Packets: A Blue Packet is simply a beautifully designed envelope that users can insert money into and send to their friends. Users can choose from over 10 different beautifully crafted envelopes and also add a personalised message to it to celebrate those special occasions. A Blue Packet can be sent to an individual or even a group of friends. If you give Blue Packets to a group of your friends, you can have a little fun and select how many people in the group should get it. It works on a first come first serve basis and a Blue Packet when sent expires in 24 hours.
3.) Recharge: With Hike 5.0, users can now recharge their phones and pay their postpaid bill right from within the application. This removes the need to have another app just for paying mobile bills, thereby saving space on your phone.
Hike Messenger 5.0 is not only about their new Wallet, the revamped version of the app also consists of other interesting features offered by Hike 5.0 that enable self- expression:
App themes – Immediately on opening Hike 5.0, one can notice the new, slick look and feel. The application has placed a large emphasis on personalisation right up front with 'App Themes'. Users can now choose
from over 11 themes that are a combination of a colour and pattern. Elements across the app reflect this theme once chosen.

Night Mode – This is a feature that enables the night mode which reduces the glare from the screen and helps users to save themselves from being caught by their parents while chatting with friends during late hours.
Magic Selfie – This feature allows you to show the real you by capturing yourself with the new Magic selfie. With just a tap, using Machine Learning techniques, Hike's camera now smoothens your skin and makes it radiant from any angle, making every single picture of yours count.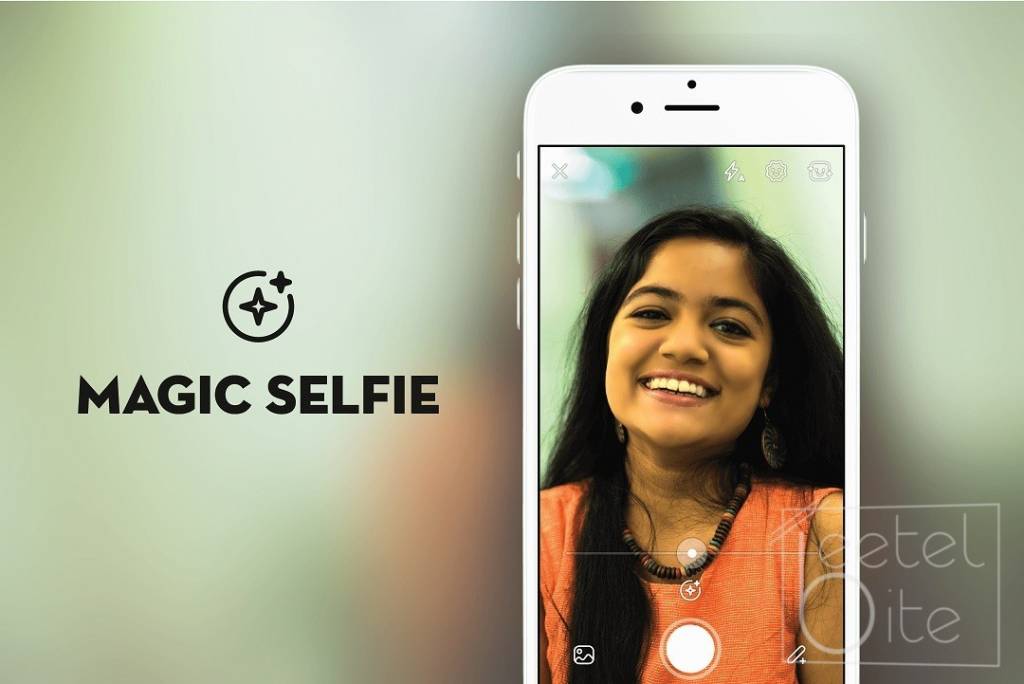 Timeline – On popular demand, Hike has also brought back Timeline in its original form. In addition to Stories on Hike where users can post photos that disappear in 24 hours, users can now post text, photos and videos on their Timeline where memories stay forever, something which we have already seen in apps like Snapchat and Instagram. The Hike is now also an all in one scrap book of your life with your close friends. Additionally, sharing the press release for your kind reference. Word to Stickers - In order to enrich the chatting experience for its users, Hike has introduced the unique feature that enables them to convert text into stickers. This feature also shows how AI and machine learning has been incorporated into the application.
Verdict
During our intense review on the Hike Messenger 5.0, we felt that it is a really interesting messaging application which has given us an enormous experience. The themes never made us feel bored of using the application and the stickers were something which totally changed the way we used to convey our messages. The new wallet feature was something which made us realise that how much more a messaging application can do. We would love to suggest everyone should try the newly revamped Hike messenger or if you are already using the application, we highly recommend you to update it to the latest version.