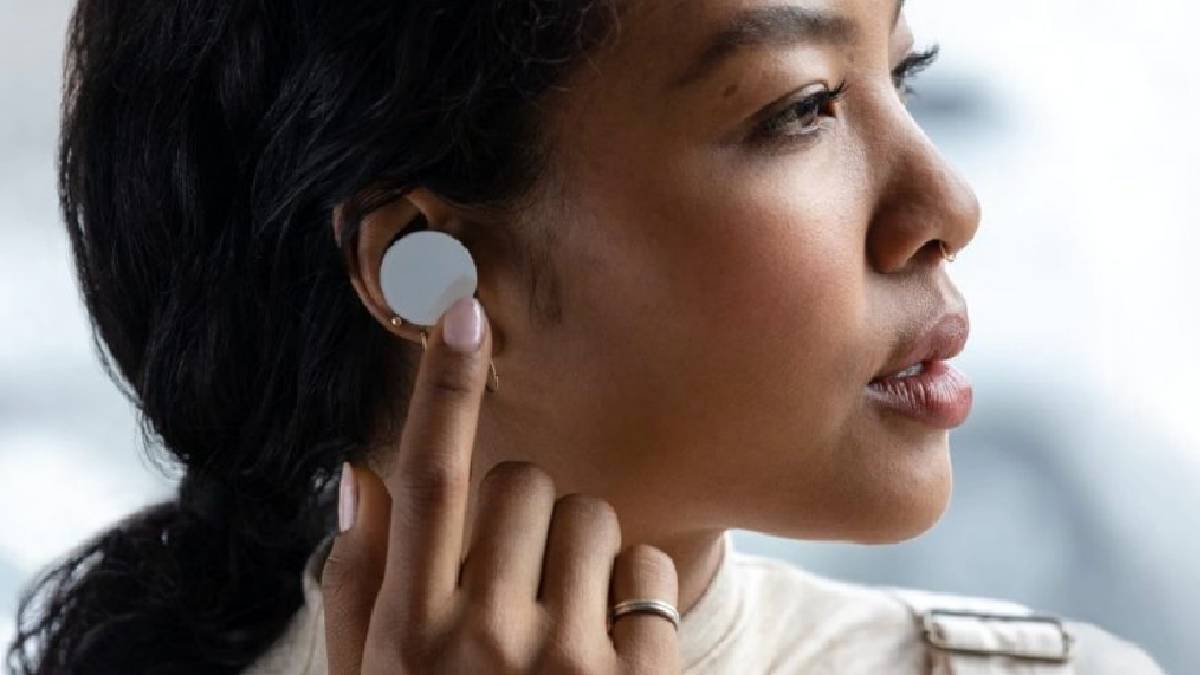 Back in October, Microsoft launched its first pair of truly wireless earphones, Surface Earbuds back in October. It is priced at $249 (approximately Rs. 19,000), which is a bit expensive for a pair of truly wireless earphones. To justify the price, the company has announced that the Surface Earbuds will now be able to control PowerPoint presentations too.
The feature is now currently only available to Microsoft Insiders running PowerPoint using Windows Version 2004 (Build 12730.20270) or later. The company is yet to announce the public availability details of the feature.
This new feature will become one of the USP's of the Surface Earbuds. No other truly wireless earphones available in the market claims to control PowerPoint presentations. The company says that this feature will come handy "for parents with work presentations and kids with end-of-the-year school projects."
How to control PowerPoint presentations using Surface Earbuds
Pair your Surface Earbuds with your PC using the Surface Audio app.
After the earbuds are connected, open the PowerPoint presentation that you want to present and start the slideshow.
Inside of the Slide Show mode, right click on your mouse and hover on 'Surface Earbuds Settings'. Now click the 'Use Gestures to Control Presentation' option. (Once selected, the setting will be remembered by the PC until changed)
You can now swipe forward and backwards on your left earbud to control the presentation. You can also double tap to play or pause videos embedded inside of the presentation.
Also Read: Google rolls out new Chrome browser update with a huge focus on security
Key points to remember while using the feature
PowerPoint presentations can only be controlled via the left earbud.
The earbud does not need to be inside of your ear to function as a PowerPoint remote, you can simply hold it in your hand and use it to control the presentation.
If you do not see the 'Surface Earbuds Settings' in the PowerPoint slideshow, confirm if the earbuds have been paired to the PC using the Surface Audio app or not. If not, reconnect them.
While controlling PowerPoint presentations using the Surface Earbuds, users will not be able to hear system audio. To let the system stream audio back to the earbuds, users will have to disable the feature by going into a PowerPoint presentation, starting a slideshow, using the right click, hovering on the 'Surface Earbuds Settings' and then tapping on the 'Use Gestures to Control Presentation'.
Watch our Samsung Galaxy S20 Ultra Unboxing below: