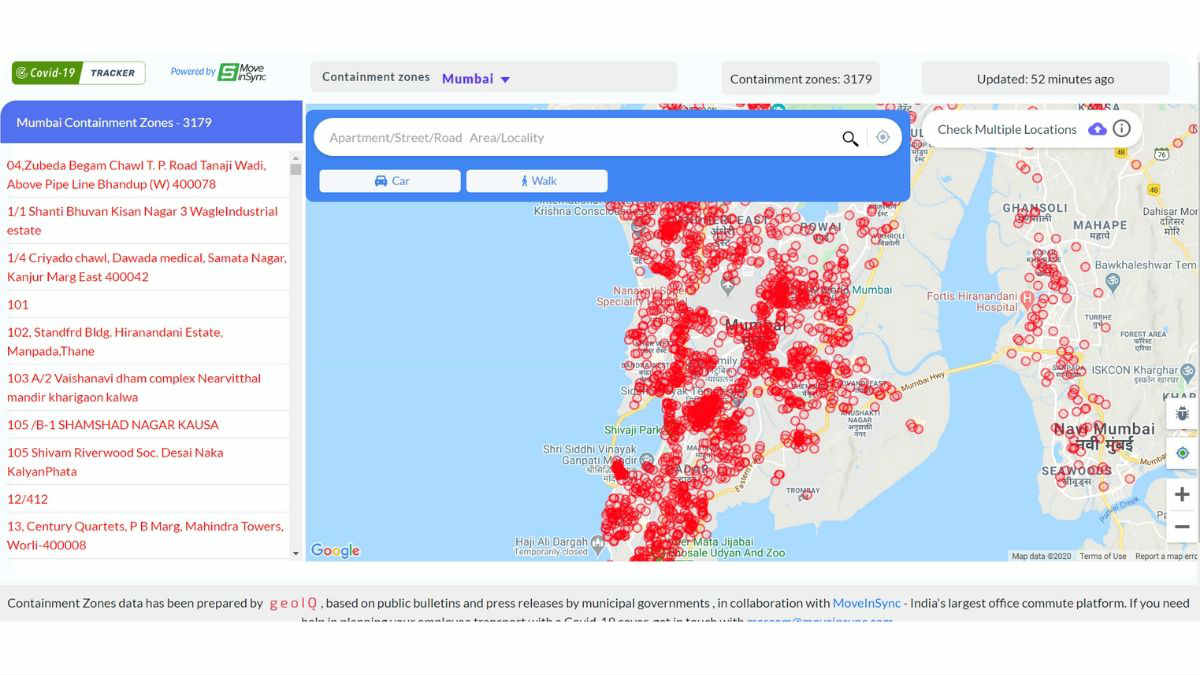 COVID-19 Hotspots Tracker aims to help people to track the containment zones across India. The hotspots tracker website is powered by MoveInSync that offers location-based solutions. With the help of the Coronavirus hotspots tracker website, the users will be able to check if they fall under any of the containment zones.
Unlike other COVID-19 online trackers, this one specifically helps users with the containment zones identified across the nation. This will help you ensure if you can safely head out in your locality. Also, this can be used to check if courier and e-commerce deliveries would be possible around your location or not.
Here's how you can check the list of Containment Zones in India online:
How to track Containment Zones in India?
Head over to covid19hotspots.in.
Use the Containment Zones drop-down menu to select your state. Alternatively, you can directly search for your location using the search box.
The list on the left side will showcase the amount of containment zones in your state along with the list of the locations. Apart from that, the dashboard will show a huge map where the containment zones will be marked using red circles.
In case you are living in a containment zone, the tool will show a sad emoji alongside the red marking. However, if you are on the safe side, the tool will bring up a smiley emoji with green marking.
Also Read: How to get GTA 5 Premium Edition PC for free
The website would also send you push notifications everytime there is a change in information of your zone. In order to enable this, tap on the Allow button next to the text that reads - "Will you like to be notified when the zone information changes?". This will be displayed on the top of the website and once you click on the Allow button, your browser will ask for your permission, which again needs to be allowed in order to receive notifications.