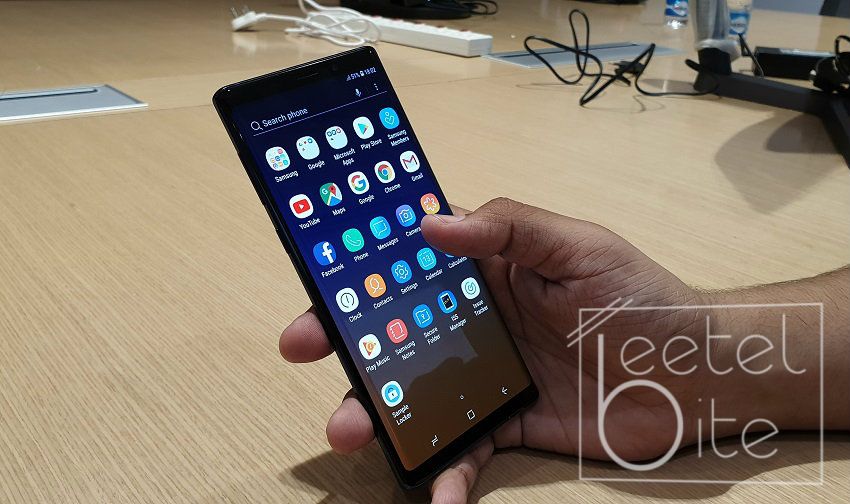 Samsung is working on a new user interface (UI), One UI. The company recently invited Samsung Galaxy Note 9, S9 and S9+ users to try out this new UI based on Google's Android 9.0 Pie operating system under a Beta program. However, beta means that the software will have its share of bugs and issues. If out of excitement you installed Android Pie based One UI beta on your smartphone and now want to go back to the much more stable Experience UI, here's how you can do so.
Prerequisites
Backup your data as this process is going to wipe your smartphone completely.
A USB-Type C cable. It is recommended to use the one that came bundled in your phone's box.
A Windows PC or Mac.
How to rollback from Samsung's One UI beta to Experience UI
Step 1: Open Samsung Members app and tap on the Samsung Members tab.
Step 2: Look for "Registrations Open for One UI Beta Program".
Step 3: Then tap on the "Deregister" button.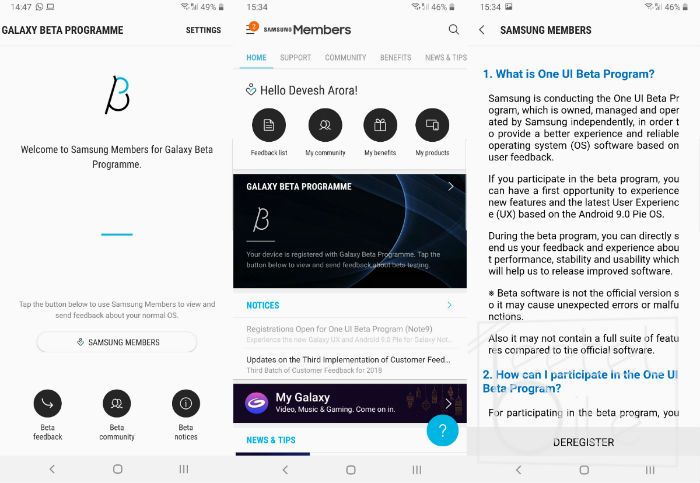 Step 4: Follow the on-screen instructions and get out of the beta program.
Step 5: Now download and install Samsung's Smart Switch app on your Windows PC or Mac.
Step 6: Open the app and connect your smartphone using a USB Type-C cable.
Step 7: Now tap on download, which will be located below your device information.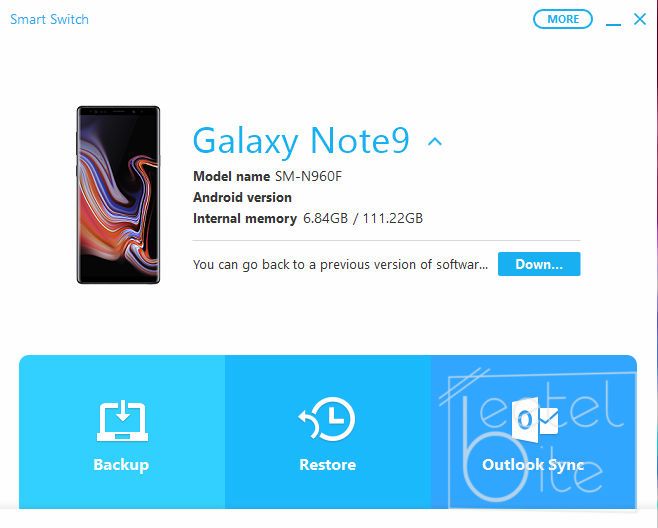 Step 8: Follow the instructions that appear on the display in order to download the latest stable firmware version of the company's Experience UI.
Also Read: How to install Samsung One UI beta on Galaxy Note 9, S9 and S9+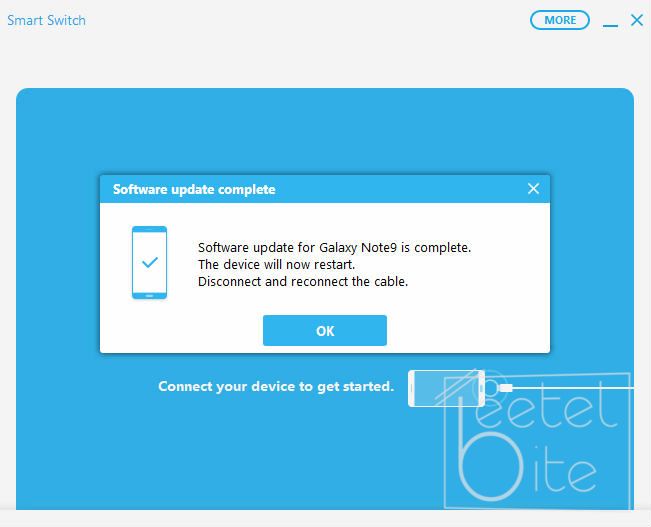 Once the software is downloaded, it will be installed on your smartphone. The whole process can take more than an hour depending on your internet connection speed. Make sure that there is no interruption during the installation process as that can lead to permanent damage to your smartphone. So ensure your laptop and smartphone have plenty of juice when you start installing the software after the download is complete.
Disclaimer: Beetel Bite won't be responsible for any damages that occur during the process, so please do it at your own risk. There might be data loss during the process.