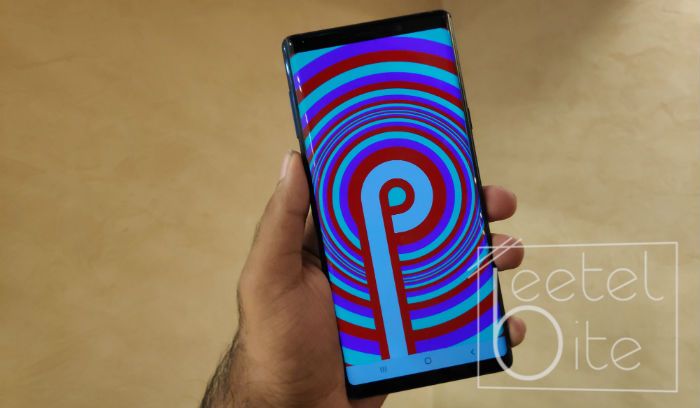 Samsung, at their recent developer's conference, revealed a new user interface (UI) that they are planning to bring to their Android devices. One UI is an upgrade to Samsung Experience UI, with which the company aims to bring a simplified experience for single-handed usage. The UI is based on Google's latest Android 9.0 Pie operating system. Here's how you can install One UI Beta on your Samsung Galaxy S9, Galaxy S9+ and Galaxy Note 9.
How to install OneUI
Step 1: Open the company's own 'Galaxy Apps' app store on your smartphone.
Step 2: Search for 'Samsung Members' and install the application.
Step 3: Once the app is installed, open it and look for "Registrations Open for One UI Beta Program".
Step 4: Now click on "Register".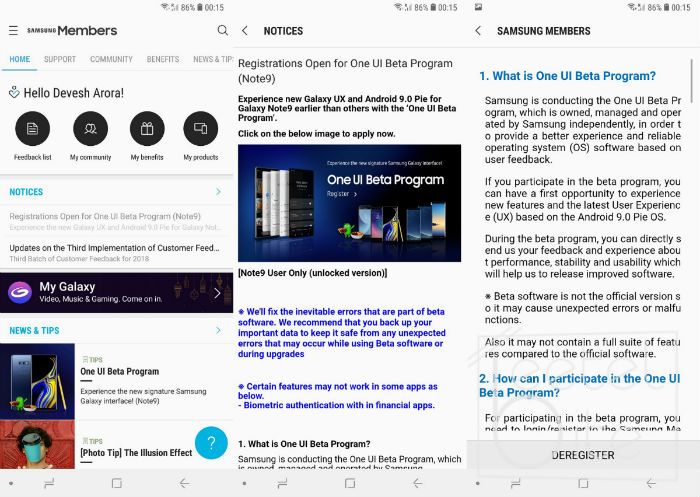 Step 5: You will be greeted by a page where Samsung will give you details about One UI and the Beta program. Where you will be required to tap on Register.
Step 6: Fill-in your Samsung ID and password to register your device into the Beta program.
Step 7: Now head over to the device's Settings panel and tap on 'Software Update'. Click on Download updates manually, in order to search for updates.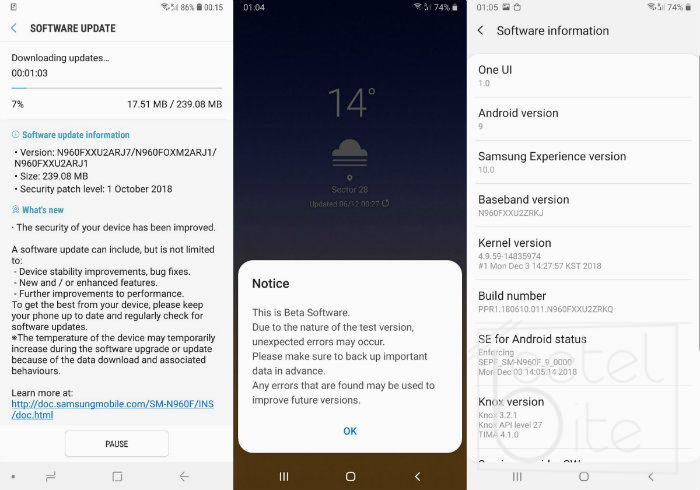 Your Samsung device will now show an available update, which will weigh in at around 1.5GB. Simply follow the on-screen instructions to download and install the latest update. Once your device reboots, you will be welcomed by Android 9.0 Pie based OneUI.
Disclaimer: As the software is currently in Beta, we recommend that you don't try doing this on your primary device. BeetelBite won't be responsible for any damages that occur during the process, so please do it at your own risk. There might be data loss during the process.