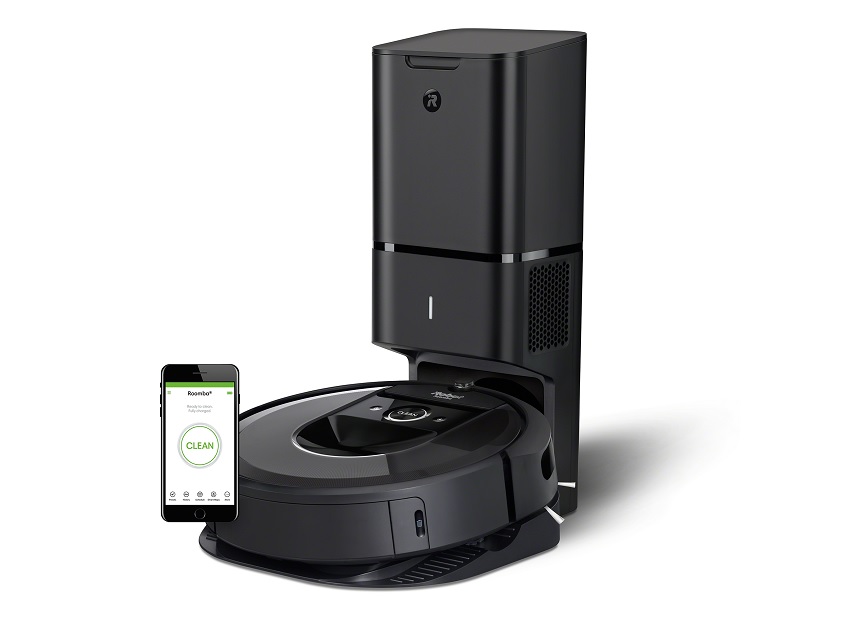 iRobot Corp. has launched two new smart vacuum cleaners in India. The Roomba i7 and i7+ are robot vacuum cleaners and come with something called Clean Base Automatic Dirt Disposal. The Roomba i7+ is the more expensive one and brings in a ton of features. It brings artificial intelligence and automation to robotic vacuum cleaners and allows them to learn and adapt to a home's floor plan.
The smart vacuum cleaners allow users to customise cleaning jobs and direct the robot to clean specific rooms. Users can communicate with the device either using the iRobot HOME App or by voice with the help of Google Home or Alexa integration. The robot is eligible to learn up to 10 different floor plans.
Interestingly enough, the Roomba i7+ empties its own dust bin into the Clean Base which iRobot after successfully cleaning the designated area. The company claims that the Clean Base can hold up to 30 bins of dirt. The vacuum cleaner also comes with features like iAdapt 3.0 Navigation and vSLAM technology, which allow the robot to remember the areas that it has already cleaned and the area it has to clean right after.
Also Read: How to reduce your smartphone radiation exposure and stay a healthy life
Colin Angle, chairman and CEO of iRobot said, "With the ability to learn, adapt to and remember a home's floor plan, and the introduction of automatic dirt disposal, the iRobot Roomba i7+ represents the most advanced robotic vacuum ever built. This robot delivers on the original vision we had when we embarked on the journey to build a vacuuming robot almost 20 years ago."
Price and Availability
As far as the pricing is concerned, the iRobot Roomba i7 and i7+ are priced at Rs. 69,900 and Rs. 89,900 respectively. Both the smart devices will be available in India starting February 21. The customers who opt-in for the Roomba i7 will have to purchase the Clean Base Automatic Dirt Disposal separately for a retail price of Rs. 37,900. Additional dirt disposal bags will be available at Rs. 1,690 for a pack of three bags. The products will be available via Amazon and Croma stores across Delhi, Mumbai and Bangalore.