Mobile Network App War
These days many mobile networks are releasing their Applications for smartphones on the App Stores Like Google Play Store, Apple Store, etc. to catch on to the raging fire of more and more people buying a smartphone and using it as their daily driver. The Mobile Network companies like Airtel, Vodafone, etc. have noticed a trend of more and more people wanting to control their Networks Usability by their phones with a single tap, Like paying Phone Bills, setting Data Limits, Apply Internet Packs, etc..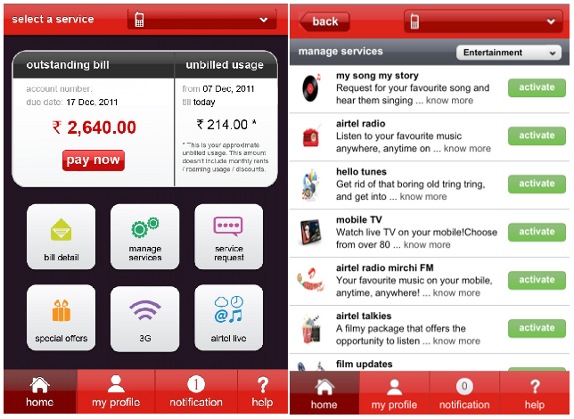 I have Used a lot of Mobile Networks and never felt a problem in most of them in India, but i personally when this App war started i have to say that the mobile network companies want in full on without most of them fully preparing for it as some apps were really nice but some were so bad that you have to say that the companies just wanted to get their own apps out without thinking, and that wasn't bad enough for some of them because their services also went down and you were hung inbetween. But i have to say that the two companies i think that held up were -

Vodafone being a company situated outside of India and their network being so wide and they have been making their app and perfecting it since a long time as the war started outside india first so we will not talk much about them.
But on the other hand Airtel is a Indian Home Grown Company that has shown that Indian Companies can give the big giants outside a huge shake. The Airtel App is very intuitive and really Great looking with a really good User Interface. We tried the My Airtel App on our Smartphones as we have Airtel Broadband, Mobile Services and DTH in our office and homes. And we were really amazed by it's performance, and we chose the best 3 features we liked in the Application and they are as Follows -
Pay Bills and Recharge
The Main Attraction of an App by any Service Provider is Paying Bills and Recharging. Well, The My Airtel App takes it to the next level and let's you pay more bills than other Apps, which only let you pay for their services. But My Airtel App lets you pay for many things like Electricity, Shopping, Online Bills, etc.. And we really love Airtel's approach on this.
Airtel Surprises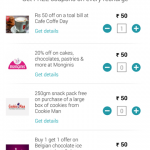 You receive amazing coupons from airtel when you open the App and shake the phone or do a recharge, pay bills, etc. this simply means that airtel is paying you for using their App and who does not want to get paid for free and just minding their own business, this shows that Airtel cares for it's customers and wants to give benefits back to its customers,and we are loving what airtel is doing for us.
and finally for the last of the things i love the most in the My Airtel App is
Parental Control
The My Airtel App gives you total control over all the airtel services that you own like Broadband, DTH, SIM Cards, etc. you can manage all of your devices with the App, you can activate or deactivate services that you do not want or need, you can also stop the services for a duration of time, as if you are going out of the home and you don't want your children watching TV or using Net you can just go into the App and stop the services till you get back home.
Download The App Here.
These were the services that we loved what do you people like in the Apps by the Telecom Providers, Be sure to tell us in the comments below.