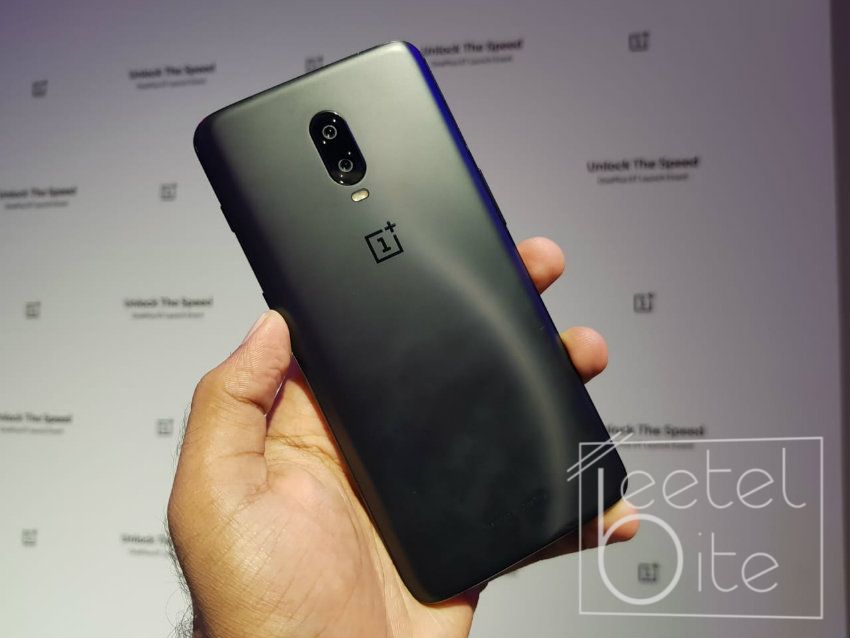 Recently, we saw leaked images of the OnePlus 7 showing a notch-less display.  This makes us wonder, What will happen to the camera on the OnePlus 7. With the leaked images, if that's true, OnePlus won't put a notch or a camera cutout on the OnePlus 7. That leaves us with three options. OnePlus might become the industry first and launch their latest flagship with the in-display camera or with might implement the dual display option, with a secondary display on the back and no front facing the camera or have a sliding mechanism.
Also Read: OnePlus 6T Review: The mid-range flagship just got better
Let's be reasonable, the chances of the in-display camera sensor option has extremely low probability. And the secondary display on the back could be an option, but so could be the pop-up mechanism for the camera. Oppo and Vivo, both of them owned by OnePlus's parent company have launched a pop-up mechanism camera so that seems a likely option. Furthermore the leaked image, it is true confirms this fact. It also confirms that the OnePlus 7 will have Oppo Find X style slider camera mechanism.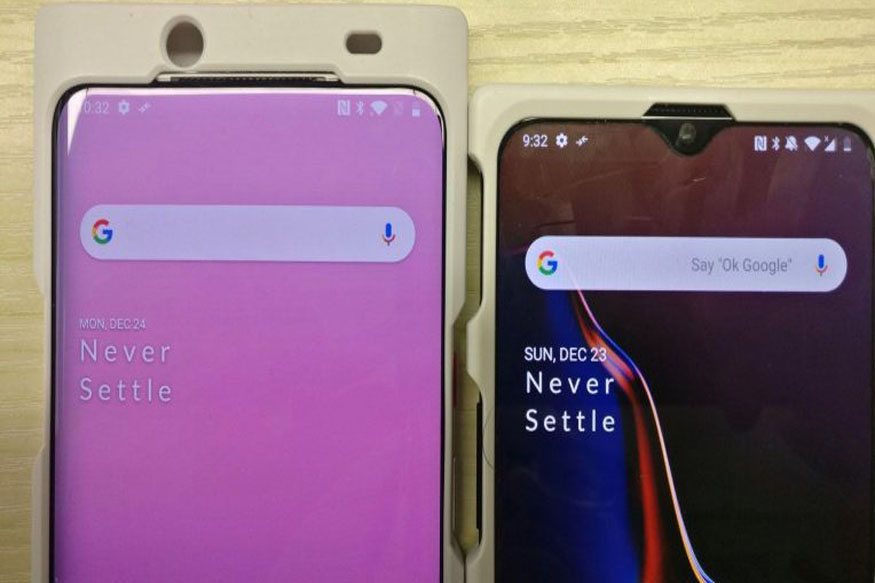 If you observe the image of the OnePlus 7 along with the OnePlus 6T that was leaked a few days ago, you will see both the devices are in a cover to protect their design. With the OnePlus 6T, you can see there is a raindrop notch and above it, there is a small cutout with the grill. The size of the grill matches earpiece grill on the OnePlus 6T and the cutout matches the cutout on the cover that the OnePlus offers with their smartphone, confirming it to be the earpiece grill.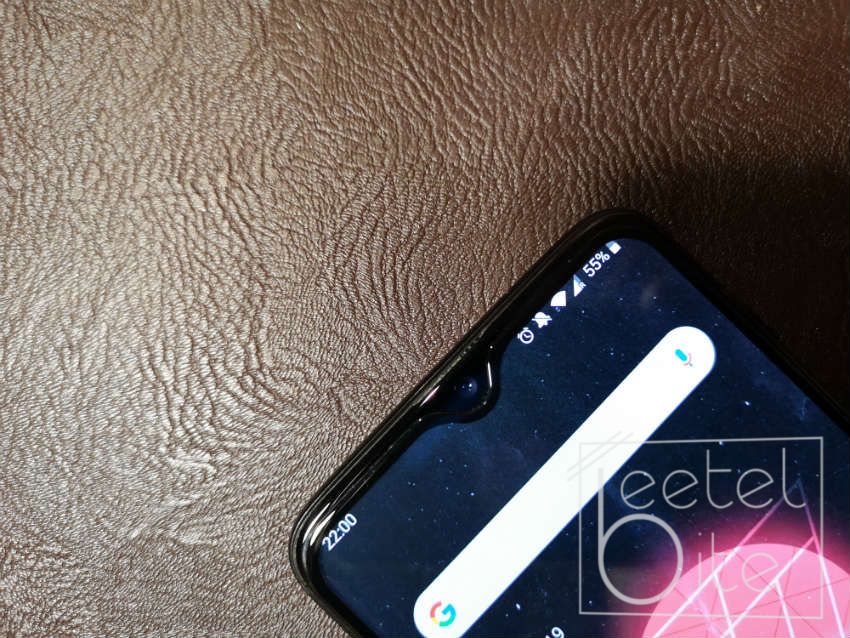 Looking at OnePlus 7's leaked image with the same kind of cover. You will see there is quite the cover at the top of the phone which seems empty. And there are two cutouts in the cover, one on the left and one on the right. This means that those are the cutouts for a sliding mechanism for a camera and as one is on the left and one is on the right, it might have a wide popout. Implementing an Oppo Find X style slider will make sense. As Oppo and OnePlus are owned by the same company, it will be easier to with all the R&D already done by Oppo. Also, in the past, we have seen the Oppo and OnePlus phones share the design so the probability of OnePlus adopting the Oppo Find X's slider camera mechanism for the OnePlus 7 is really high. Also, it will offer a clean look that would look great.
Also Read: OnePlus vs Oppo: What went wrong?
There are only speculations and we cannot confirm anything right now. However, considering the evidence we have this seems very likely.