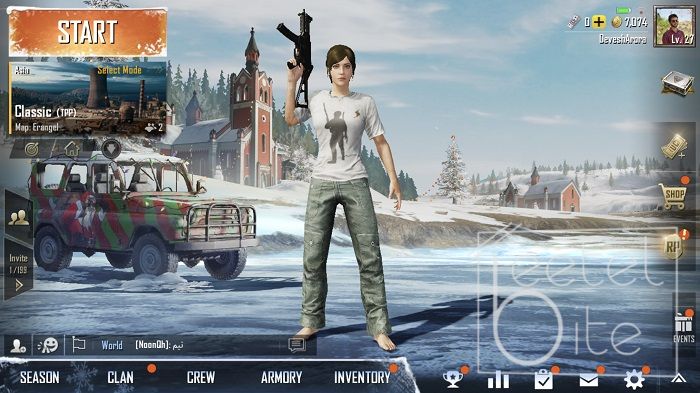 With the release of PUBG for PS4, the game also received a new much-awaited map. The new Vikendi map is a 6km x 6km map covered with snow all around. Finally, the map is now available on PUBG Mobile with its latest update.
As far as the changelog is concerned, the main change that comes with the update is the new Vikendi map. Vikendi is a 6km x 6km map that has now been included in the update. However, the map is not yet available to play. Further, he main menu now gets a snow theme to celebrate the launch of the Vikendi map.
The update has also added support for Arabic language. It also adds firearms finish upgrade system and season spending rewards. Interestingly, now cross-server matchmaking is also available on PUBG Mobile.
As for the gameplay, Vikendi starts with 100 people throwing snowballs at each other. Once the game is started, they are taken to places covered with snow. In order put in some reality, footprints and vehicle marks can be seen on the snow. Also, vehicles will be slippery in snow or iced areas.
Also Read: Top 5 PUBG tips and tricks that will help you win
Vikendi has also brought in new weapons and vehicles. There is a G36C rifle, which will only be available on the snow map. It uses 5.56mm ammo and can load up to 40 bullets in its magazine. As for the vehicle, there is Snowmobile which is better to handle in snow areas. It can accomodate two players at a time.