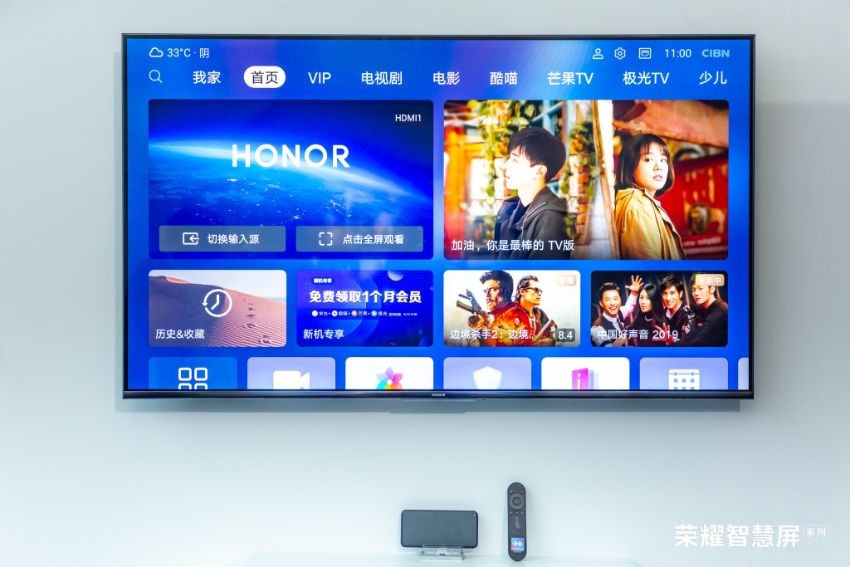 In the second half of 2019, Chinese manufacturers are now looking to expand in the Television segment. After the mobile market, it's the Televisions which are getting smarter every day. Xiaomi already has it Mi TV lineup selling great while Huawei is looking at launching Huawei and Honor branded smart Televisions. OnePlus has already announced its intentions to make a smart TV.
Also Read: PUBG Mobile to soon get 90Hz and 120Hz refresh rate options
With all that in mind, what is the best smart Television to buy. We have traditional brands such as Samsung, LG, Sony and on the other hand, we have new Chinese smartphone manufacturers looking to dip their foot into the big-screen market. Here are the Top 5 Smart Television available to buy right now.
Redmi 70-inch TV
Xiaomi's sub-brand Redmi unveiled their own lineup of smart TV's recently at a lunch event in Beijing. Their flagship is a massive 70-inch 4K display with HDR support and sports the same PatchWall UI as seen on the Mi TV series. It sports a fairly simple design along with minimum bezels and an ability to wall-mount or left on the table using a stand.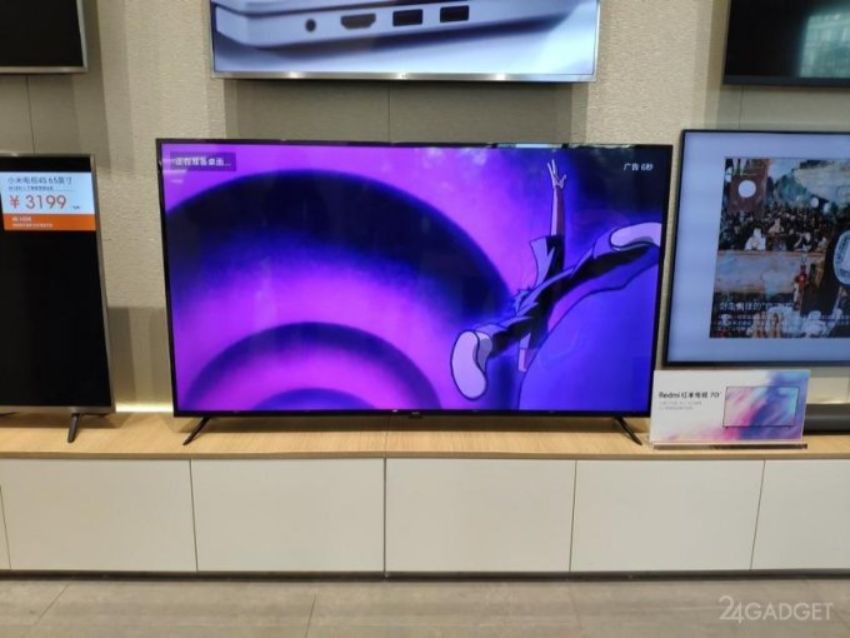 The device is powered by a quad-core 64-bit Amlogic SoC combined with 2GB of RAM and 16GB of onboard storage. Along with that, it sports various audio technologies such as Dolby Audio and DTS HD. It is currently retailing at a very affordable price of 3,799 yuan (~Rs 38,000).
Honor Vision 55-inch TV
Honor unveiled it's Vision and Vision Pro smart display's powered by Harmony OS, the alternative to Android OS developed by Honor's parent company Huawei. The Honor Vision sports a 4K UHD display 55-inch display with a 94% screen-to-body ratio. It is capable of brightness up to 400 nits. It sports an adjustable Pop-Up camera with 6 far-field microphones for 1080p video calling at 30fps and voice control.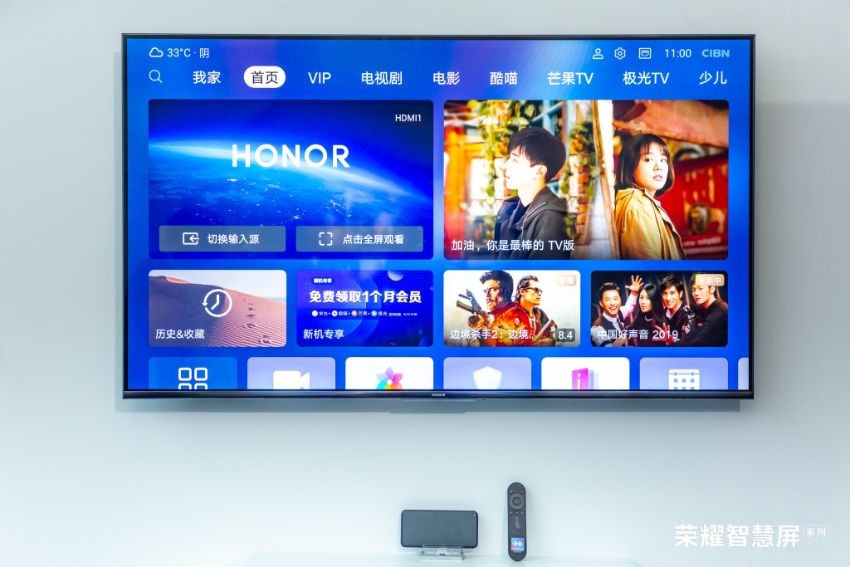 Honor Vision begins at 3,799 yuan (~Rs 38,000), while the Honor Vision Pro retails for 4,799 yuan (~Rs 48,000).
Also Read: Android 10 might have been named Android Queen Cake
Mi LED 65-inch Smart TV 4
Xiaomi, the biggest smartphone brand in India and China has been in the Television segment for quite a while now. The company holds about a 40% market share of smart TVs in India. The companies most famous product is a 65-inch 4K device with HDR and a refresh rate of 60Hz. the device is the world's thinnest smart television coming in at 4.9mm if you believe Xiaomi.
It runs on Patchwall, deep learning AI TV system developed by Xiaomi specifically for this purpose. It learns user preferences and classifies content to offer more curated content to the users. Although, it could do with few algorithmic changes under the hood.
Samsung Smart TV
Samsung is one of the biggest names when it comes to the television market. The company was one of the first to venture in the smart television segment. The Samsung RU7100 TV sports a slim design along with 4K resolution and HDR support. The 55-inch variant of the same generally retails for $600(~Rs 43,000). It has support for Apple TV, BT Sport and NOW TV apps, allowing you to catch up to your favorite shows in the best of quality.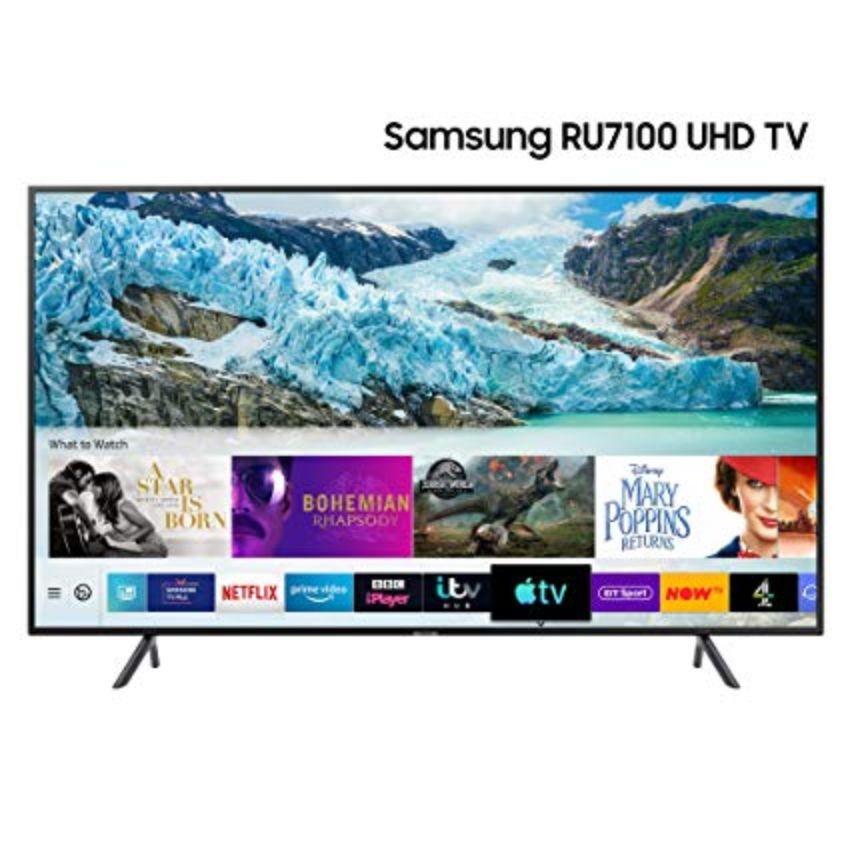 It can also be used as a smart home hub through smart speaker assistants such as Bixby, Alexa, and Google Assistant inbuilt. For Apple users, all that's needed is to have AirPlay 2 built in to control other smart devices using Siri for a perfect combination.
Also Read: Your Apple Watch screen is prone to cracking. Here is what to do
OnePlus 55-inch QLED TV
OnePlus destroyed the smartphone market with OnePlus One back in 2014. It has been doing exceptionally well since then. Now it wants to spread its wings into the Television segment. The company promised to bring a Television into the Indian Market in September 2019.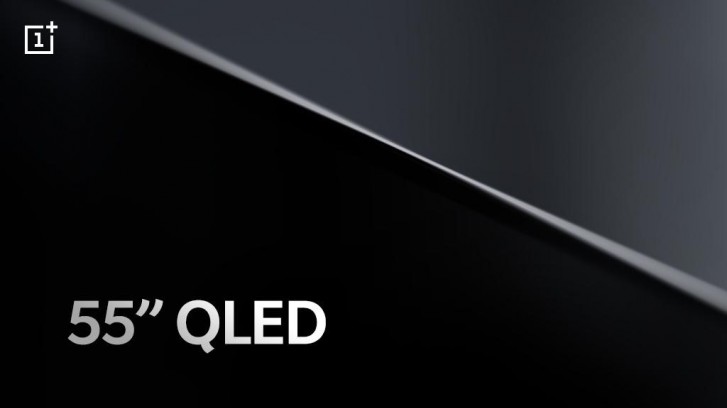 According to the company, the new Smart TV will come with a 55-inch QLED panel and have Android TV OS at its heart for top of the line performance. QLED panels are generally better compared to regular LEDs and generally provide a better viewing experience. OnePlus is aiming to compete in the Premium segment so it will be priced accordingly.