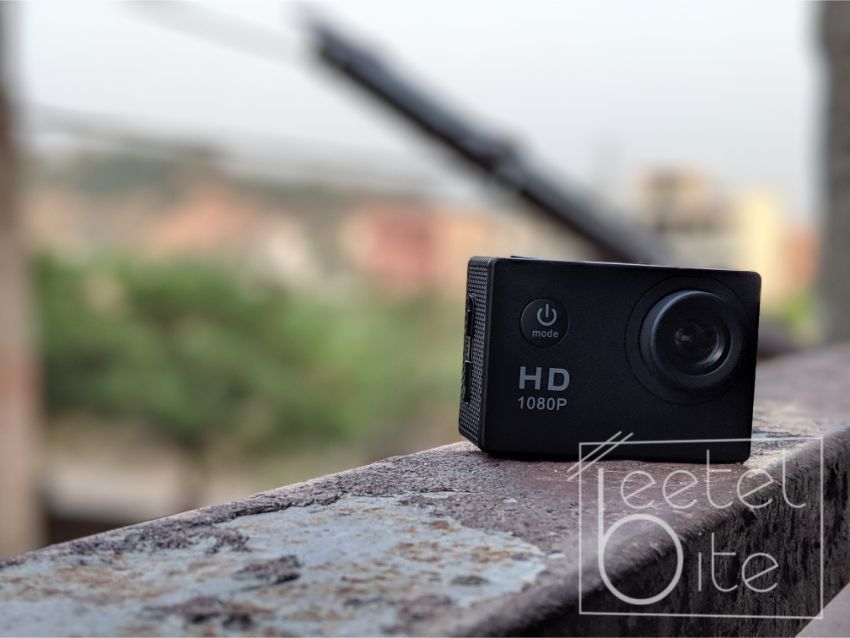 Not so long ago, filming adventure sports was considered extremely hard. There was no such thing as a small, rugged portable action camera that could be mounted on to your bike, car or your helmet and one fine day GoPro launched and changed the game. Since then, many companies have tried to enter the space with their own unique products, many have just blatantly copied the concept and the design.
However, this new piece of technology doesn't come cheap. However, we recently have started seeing a lot of cheap GoPro knock-offs flood the market costing almost 30-40 times less in many cases. We found an Action Camera for around Rs. 500 on Amazon.
The cheap action camera we were able to get offers great value for money on paper, but however, can it keep up with the likes of GoPro? Let's find out.
We have taken Teconica Pro Hero7 to consider as an example as most of them are complete rip-off with different branding for copyright issues.
Action Camera: Design and Features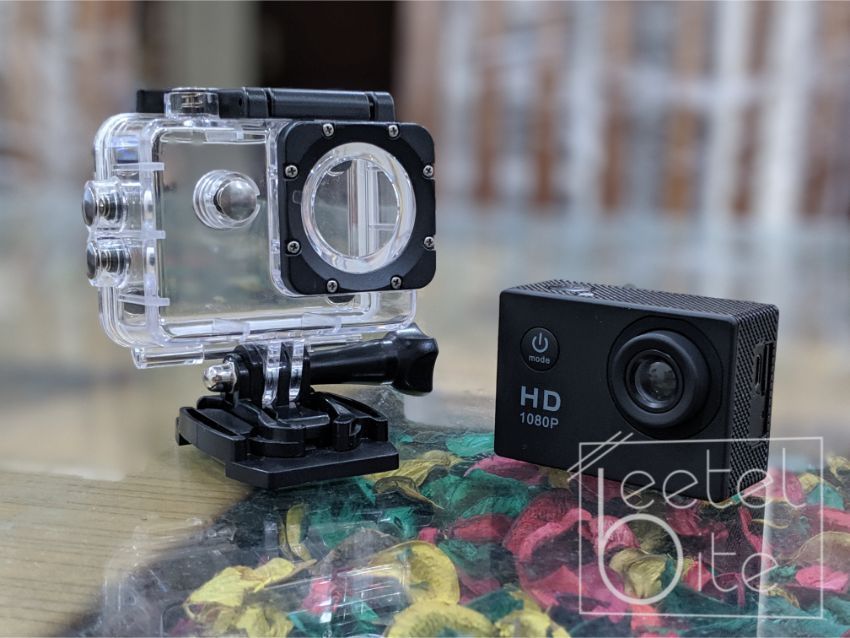 The Teconica Pro Hero7 or any other cheap knockoff look the same and have same configurations. It weighs approximately 80g. As part of the bundle, you get a plastic waterproof housing for mounting it onto any hotshoe compatible mount, as well as two adhesive mounts, for mounting to a bike or any other place you can think of. It supports up to 32GB Class 6 micro-SD card, which is not included in the package.
Also Read: Best DSLR cameras under Rs 50,000: Nikon D5600, Canon 800D and more
The units are not waterproof by themselves, but the waterproof case offers up 10m of protection underwater. The build quality is good enough for the price. On the left, we have a micro-USB charging port and a micro-SD card slot to save all the recordings onto. There are also a few LED's next to the 2-inch LCD screen on the back which acts as a viewfinder. There is also a yellow led light at the top to let you know it is powered on.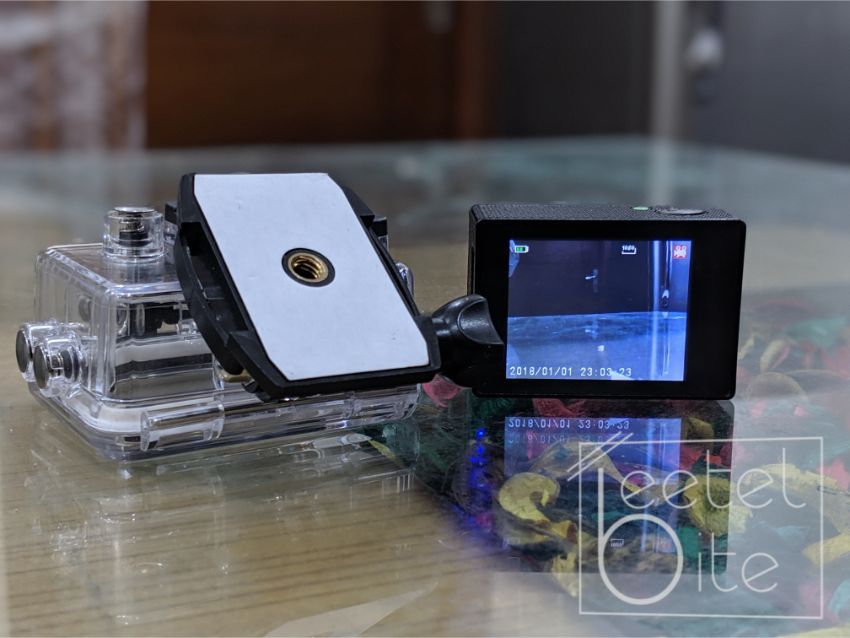 The back panel is not a touch screen and is controlled by the buttons on the top, side and front. The interface is fluid but confusing to use. It takes some time to figure out how to use it. Even the bootup screen just says "sport's camera". This is because these are produced in China and then sold off elsewhere under different names. That's why the packaging was also non-descript.
Also Read: Oppo K3 First Impressions: Pop-up selfie camera, in-display fingerprint scanner for just Rs 16,990
It features a 12-megapixel 1080p 30fps wide-angle sensor with no other specifications mentioned anywhere. You can also get a 4K model by shelling out a little bit more, but considering the asking price, the sensor is more than adequate on paper.
Action Camera: Performance and Battery Life
There are only a few modes available for you to use, including a video mode, a photo mode or audio recording mode. There is a 2x and a 4x Zoom option using optical zoom but I wouldn't even consider that. You cannot change any other settings except the zoom. You would be thinking, your smartphone is way better than this, but can you mount your smartphone to your car/bike? The cheap price, the wide-angle lens, and the waterproof case makes it a complete package for cheap on the go camera for recording stuff in a not so safe environment for your smartphone.
Also Read: Stuffcool Bac in-ear earphones review: Great build, good sound at a reasonable price
As you can see in the video below, the video and photo quality is really really bad. It needs ample light to produce any sort of usable footage. The camera quality is bad with images and video coming out to be grainy when brought up on a computer. The colours are dull and the white balance is really bad. There is no stabilization, optical or digital, which makes the footage quite shaky if you aren't super stable with your hand. Although there is a waterproof case included, due to the scarcity of light available underwater or in rain, it produces almost unwatchable footage. Also, in our testing, there were a few drops on the unit itself after subjecting it to underwater recording with the waterproof case. So I wouldn't trust the waterproof case at all.
What's a bigger issue is that the 2x and the 4x zoom settings show the zoomed image in the viewfinder, but after recording or taking a photo, the photo and the video comes in 1x only. The 2x and the 4x zoom setting is fake. It only shows zoomed up and cropped images in the viewfinder and the video is not recorded like that.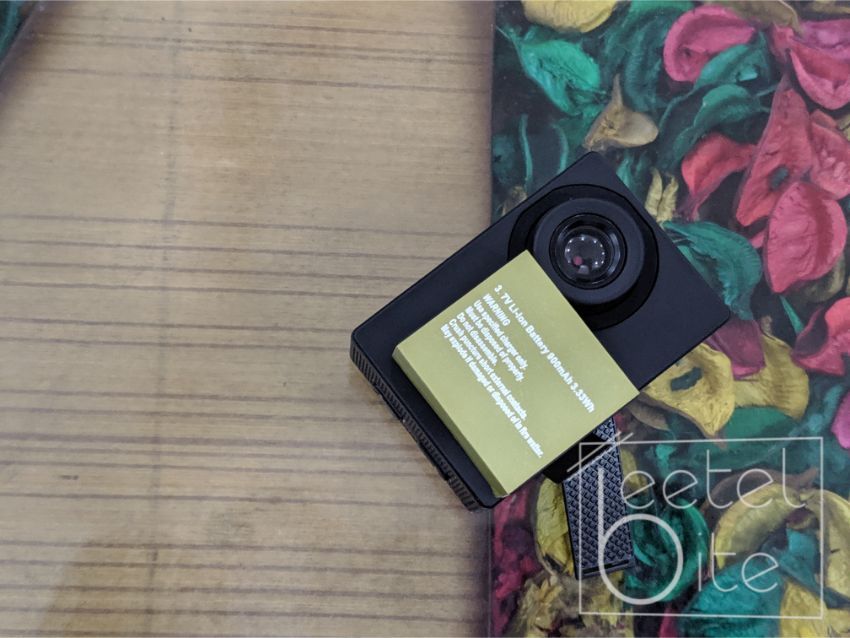 The battery is another story in itself. The 7V 900mAh 3.33Wh battery takes about 6-7 hours to charge with a normal 1amp charger which is already too much time for a battery like that. Apart from that, it lasts around 2-3 hours of keeping it turned on. With that charging time to use ratio, we thought our battery might be faulty or this camera consumes a lot of power. In any case, it is not worth it using it.
Verdict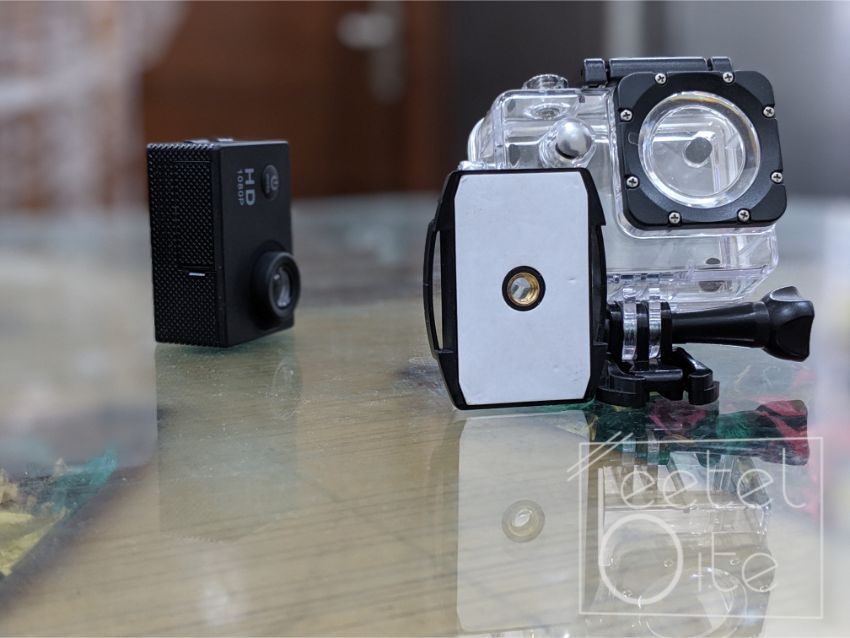 The cheap knockoff GoPro's, like the one we reviewed, have bad video quality and a battery which makes you want to regret buying it in the first place. However, considering it comes with a waterproof case, which we tested and a couple of standard hotshoe mounts and considering the price for which we got the whole package, the deal is not that bad. For approx Rs 500, you are getting a cheap disposable waterproof camera, which you can mount on to your car or bike when you go out for a joyride.
If you need an action camera and you cannot afford to spend over Rs. 500 then this is a pretty good option. However, if you can afford to spend more, get the GoPro, it will completely be worth it.