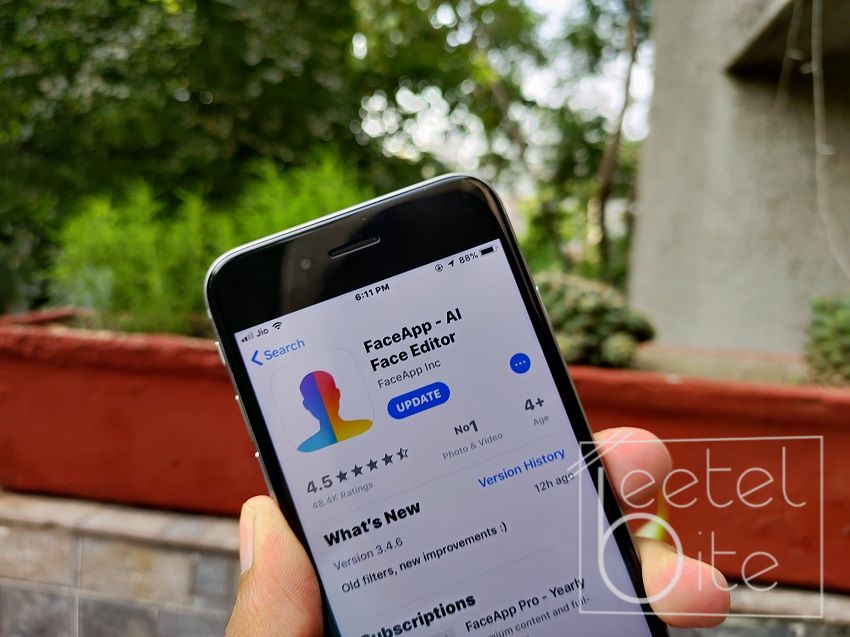 If you are active on social media, you must have heard about this new application called FaceApp. The app basically allows users to click pictures of themselves and use AI-based features to make them look old or young. Lately, many people have been trying out this app. However, the app has started to show an error to most people. Here's how you can fix the problem.
While the application can be easily installed via the Google Play Store or Apple App Store, the main problem comes in when people try to use the application. After clicking a picture, the app shows processing and then displays an error saying "Something went wrong, Please try again." iOS users, on the other hand, get a different error stating, "ApiRequestError error 6 - Operation couldn't be completed."
Why does this happen?
I tried installing the app on one of our smartphones yesterday and the app refused to work. I installed the app on both Android as well as iOS powered devices and got the errors stated above. Apparently, the FaceApp application has been blocked in a few countries including India over privacy concerns. This means you should avoid using the application if you do not want any misuse of your face data.
Also Read: PUBG Mobile 0.13.5 beta update is out: How to download, what's new and more
How to fix it?
Since the application has been blocked in certain countries, you will need to use a VPN service to activate the app. You can use VPN apps like Tunnel Bear, Turbo VPN and others to activate VPN service on your device. Once you have installed and activated VPN, you can start using the FaceApp application. However, if it still refuses to work, we would recommend try reinstalling the application.