Snapchat started to lose its popularity due to various reasons. Snap is working on bringing the popularity back by introducing a new feature. Snapchat has finally introduced Group Video Chat feature in the application. The video chat on the app can accumulate up to 16 friends. If you want to add more friends, you can switch to group voice call which can accommodate up to 32 friends.
How to use Group Chat on Snapchat?
Update the Snapchat application form Google Play Store or Apple App Store
Create a group by adding a few friends to a chat or go to an existing group
Click on the Video icon in order to start the video call
Friends in the group will receive a notification and they can join the call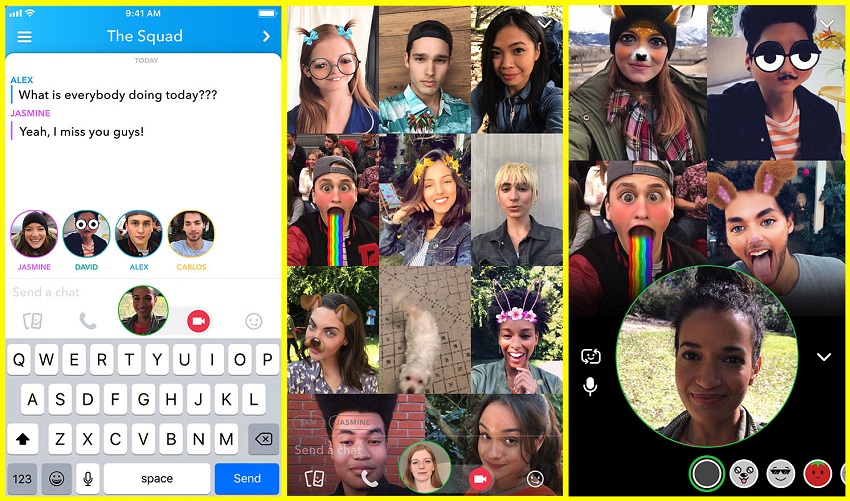 Snapchat has also launched another feature called "Mentions". The feature is something similar to what we have seen on Instagram. Basically, you can use the "@" symbol and tag a friend to mention him/her in your story.
Also Read: How to make your Instagram account safer: Privacy Matters
The company made the announcement of the new feature under the News section of their website. The post reads, "Today, we're making Chat even more fun. Now you can video chat with up to 16 of your friends at one time. Just tap the video camera icon in a Group Chat to get your friends together! Friends in the Group Chat will receive a notification inviting them to join."
If the new features are not showing up on your Snapchat application, you might have to wait until the update comes to your smartphone.