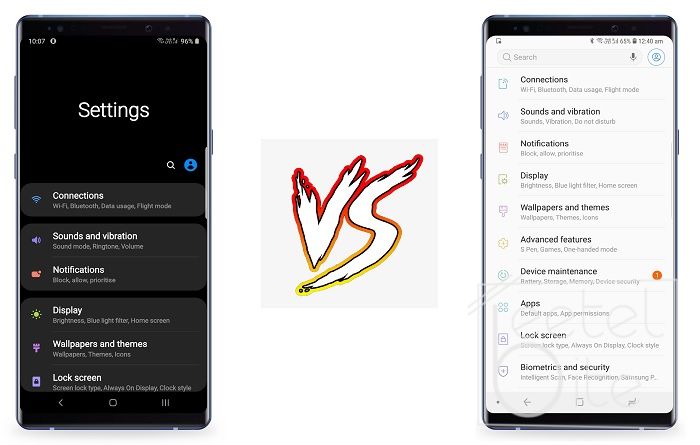 Samsung recently showcased their new user interface called One UI. The software was soon rolled out to Samsung Galaxy Note 9, Galaxy S9 and Galaxy S9+ under the company's beta program. We should soon see a stable update for these devices. But the question remains, should you upgrade? Read our full comparison to find out the answer.
One UI vs Samsung Experience UI: Look and feel
Samsung's new One UI looks quite different from its older Experience UI. It brings a more optimised interface for single-handed use. It also adds features like Night Mode, which reduce battery consumption and eye strain.
Samsung Experience UI, on the other hand, looks very similar to what we have been seeing for years from the days of TouchWiz. The animations are not as smooth as One UI and it lacks some of the features, which One UI has. More importantly, Experience UI runs Android 8.1 Oreo, whereas, One UI runs Android 9.0 Pie.
One UI vs Samsung Experience UI: Performance
While running One UI beta on our Samsung Galaxy Note 9, we noticed a significant improvement in performance. Even AnTuTu and GeekBench results show the difference. The difference is not only in numbers but it is noticeable even in daily tasks of switching between different applications.
Also Read: Top 5 features of Samsung One UI: Night mode, Gesture navigation and more
One UI vs Samsung Experience UI: Verdict
Currently, One UI is a part of Samsung's Beta program, which is the only reason we are hesitating in telling you to update. It currently has a number of minor bugs and issues, but it is able to run most tasks fine. If it is installed on your primary smartphone, even those minor bugs will bother you. In case you are still keen to try it out you can read our guide here on how to install One UI beta.
We do recommend that you don't wait on upgrading once the official version is rolled out. It bumps up the performance and brings very useful features on board.