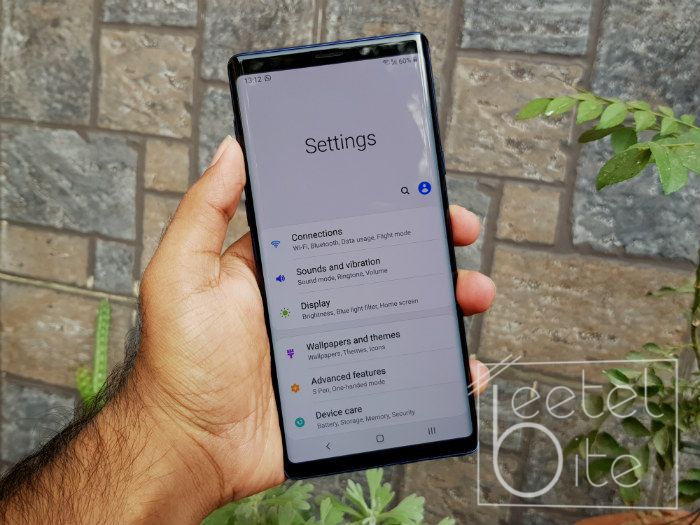 Samsung recently started rolling out the One UI beta for its latest flagship smartphones. Currently, Samsung Galaxy Note 9, Galaxy S9 and Galaxy S9+ users are eligible to test out the new Android 9 Pie based One UI. Apart from the redesigned UI and a new icon pack, the UI also brings dozens of new features to the table. Here are the top 5 features of Samsung's One UI.
Night Mode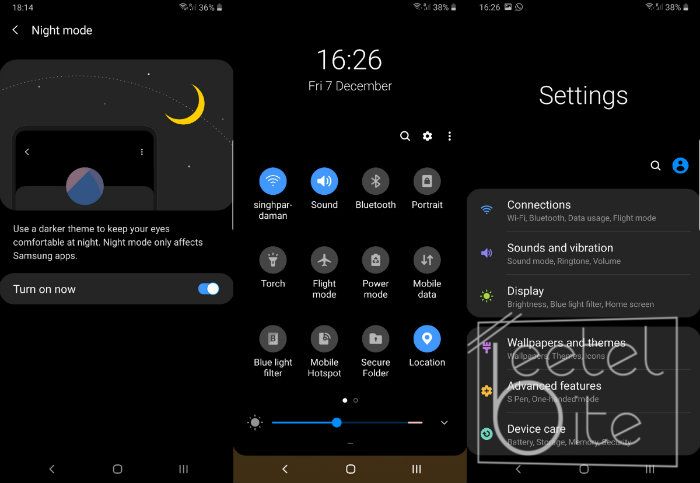 One of the most anticipated changes that the new One UI brings to the Samsung devices is the all-new Night mode. While Samsung likes to call it Night mode, it is more like a dark mode for the overall UI. It changes the system colour from white to black and makes it easier for your eyes. Also, as most Samsung phones use an AMOLED panel, this will be very useful in saving more battery.
Gesture Navigation
Google has introduced gesture-based navigation on its latest Android 9 Pie operating system. One UI being based on Android Pie also brings gesture based navigation to the table. However, Samsung's implementation here is quite different when compared to Google.
Also Read: How to install Samsung One UI beta on Galaxy Note 9, S9 and S9+
Single-handed usage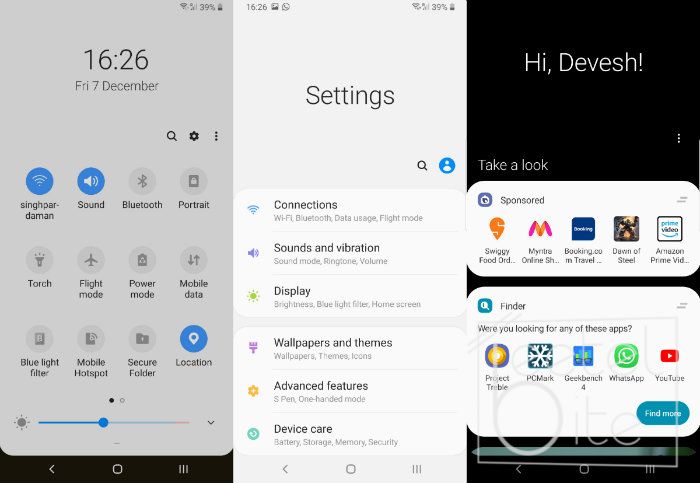 Smartphones are getting bigger over the years. With the new aspect ratio and larger displays, it is quite difficult for most people to reach all four corners of the phone easily. To solve that, Samsung has come up with One UI. It makes single handed use much easier on smartphones like Samsung Galaxy S9+ and Galaxy Note 9. While the first party app options have been shifted to the bottom, notification panel and settings app have huge text on the top, which allows everything to shift a little bit lower.
Lift to wake
One feature that Samsung devices have been missing all these years is the raise to wake functionality. With One UI, the feature has finally arrived and it wakes up the device as soon as someone picks it up. This makes the Face, Iris or Intelligent unlock a more seamless and better unlocking method.
Reorganised Settings
Apart from the visual changes, Samsung has also reorganised the Settings menu in the new One UI. The first thing that you will notice is that sections have been sorted. While Connections, Sounds and Display show up together on top, Notifications and Apps are bundled together. This makes it easier for the user to understand which settings are in which section.