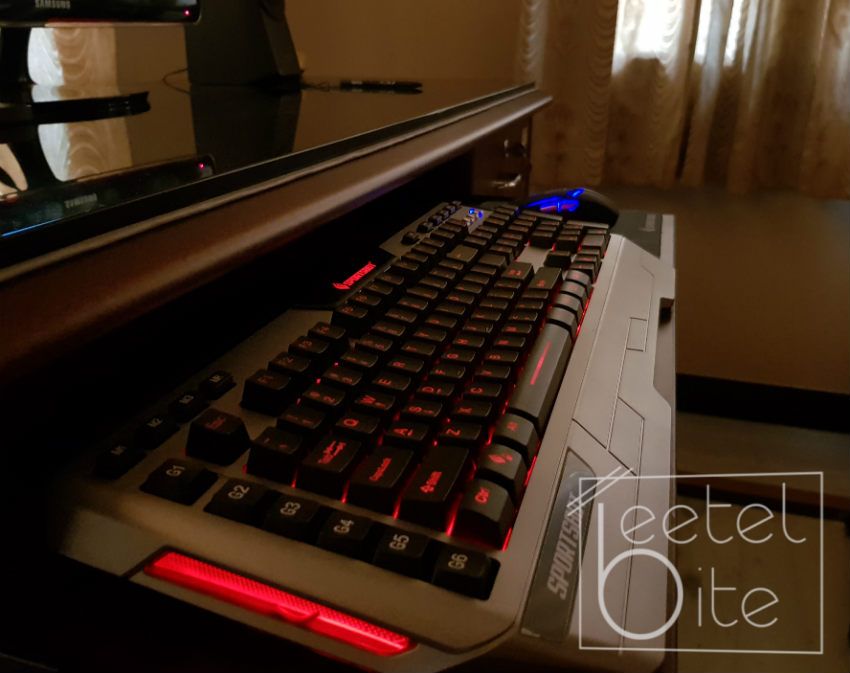 SoundBot recently introduced their gaming peripherals under the name of SportsBot. The company launched the SS301 gaming combo a few months ago, which was not received with much love. So, SportsBot has come up with its successor, the SportsBot Gaming Combo SS302. Is it any better? Let's find out.
SportsBot SS302 Gaming Combo Review: Keyboard
The new SportsBot Gaming Keyboard comes with three LED backlight options, which include colours like Red, Purple and Blue. It is quite an improvement over the last generation as that one only had a Blue backlight colour option. The new keyboard also has three brightness levels to make the keys more visible in darker environments. It comes with multimedia keys and 26 Anti-ghosting keys for a better gaming experience.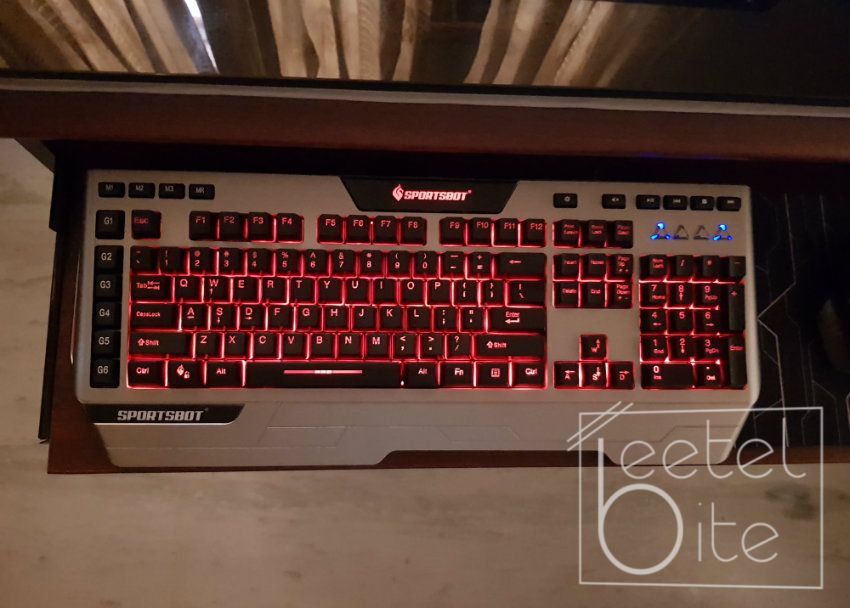 One of my very favourite features on SportsBot keyboard is the ability to lock down the Window Key. If the key gets pressed accidentally during gameplay, it has a huge effect on a lot of gamers. The keyboard also comes with six extra keys, which can be programmed in-game according to user preferences.
Also Read: SportsBot 3-in-1 Gaming Combo Review: Gaming on a budget
SportsBot SS302 Gaming Combo Review: Mouse
SportsBot gaming mouse comes with four different LEDs that are also used to indicate the four different preset DPIs. Unfortunately, the mouse does not have any sort of compatible software to set custom DPIs. It also features an ergonomic design in order to bring comfort for longer gaming sessions. The thumb rest on the left is something interesting to see in this segment.
As far as the performance is concerned, the mouse performs quite well with FPS (First Person Shooters) and other games. The movement is quite precise and accurate, whereas the clicks are also quite tactile. In order to complement the mouse, the company has also included a mousepad inside the box.
SportsBot SS302 Gaming Combo Review: Headphones
Gaming headphones included in this combo look quite cheap. They have been significantly improved over the last generation, but we feel there is still a lot of room for improvement. It is built out of plastic and uses two 3.5mm pins and a USB connector in order to connect to a PC. While the two 3.5mm pins are for mic and headphones, the USB connector is used to light up the sides of the headphones. Not many people will like the LED lights on the sides as they might be a bit distracting. Also having two 3.5mm connector pins is a red flag for most laptop gamers who only have one 3.5mm combo port on their device.
Also Read: Soundbot SB574 vs Soundbot SB1023 bluetooth speakers comparison: Looks vs Features?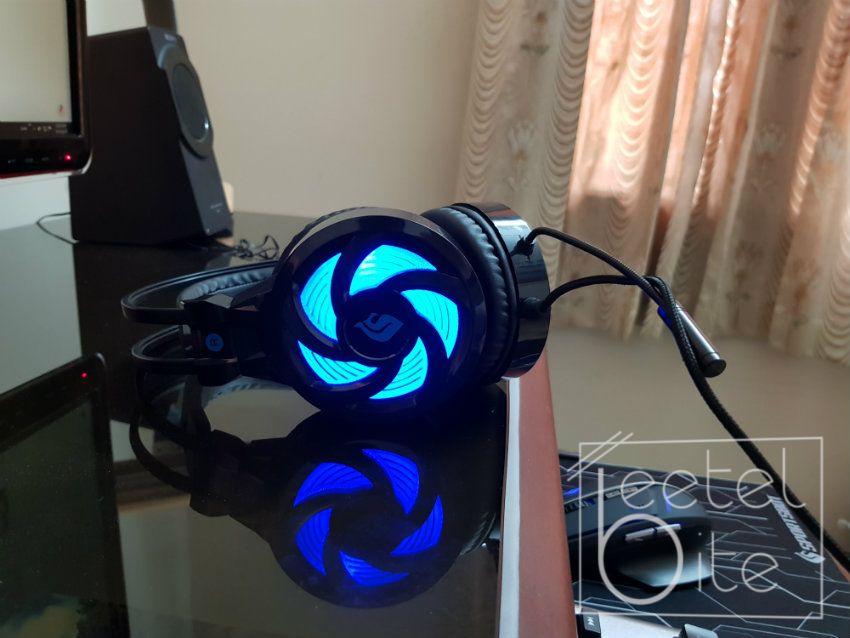 As for the audio quality, the output is quite acceptable considering the price of the whole combo. It gives decent details when playing a game including footsteps, rain sounds and more. The mic is on a bit negative side as during a quick test on CS:GO, my teammates did say that my voice was not very clear. However, I was audible enough to give call outs.
SportsBot SS302 Gaming Combo Review: Verdict
SportsBot SS302 is priced at Rs. 3,990 and for that price, it brings in a lot to the table. The products inside the package are not as premium as some of its competition.
If SportsBot could have kept the price a little bit lower, this combo would have been a killer deal.
In short, the SportsBot SS302 is a good buy for someone looking to enter the PC gaming world. The flashy LED lights and the aggressive design of the product are what will impress most people. However, when it comes to quality and performance, there are better options available out there, for which you might have to splurge a bit more.