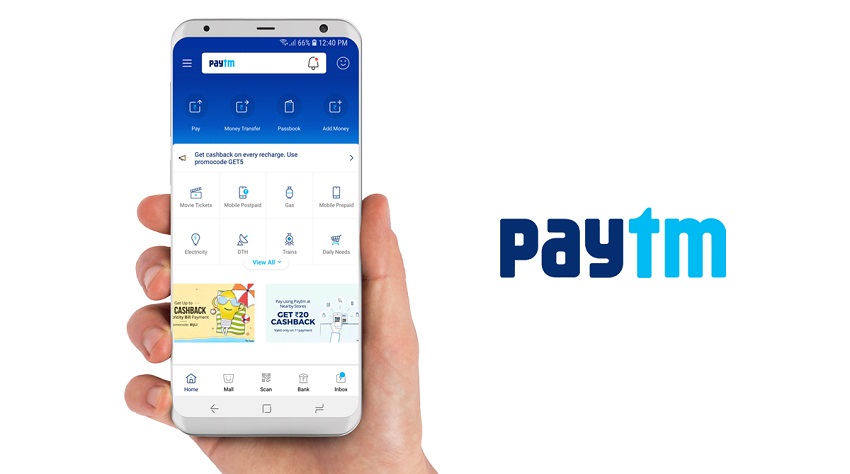 Paytm is currently one of the most popular wallet based service in India. The app is being used by a huge number of people including retailers, customers and more. The company is constantly working on making the user experience better by providing new updates and features. They have recently introduced something called Paytm Postpaid.
It basically serves as a credit card without the need of many hassles. According to your credit score and your Paytm passbook history, you are provided with a credit limit of up to Rs. 60,000. This balance can then be used for bill payments or any other Paytm related transactions. The credit limit can increase on the basis of your usage of the application.
Just like credit cards, the user has to pay the bills for his or her Postpaid usage on 1st, 10th or 15th of every month. The app will remind you once the due date is nearing. However, if you fail to pay the amount on the last date, you will no longer be able to use the service until you clear your bills. Also, the app will charge a late fee on payments made after the deadline.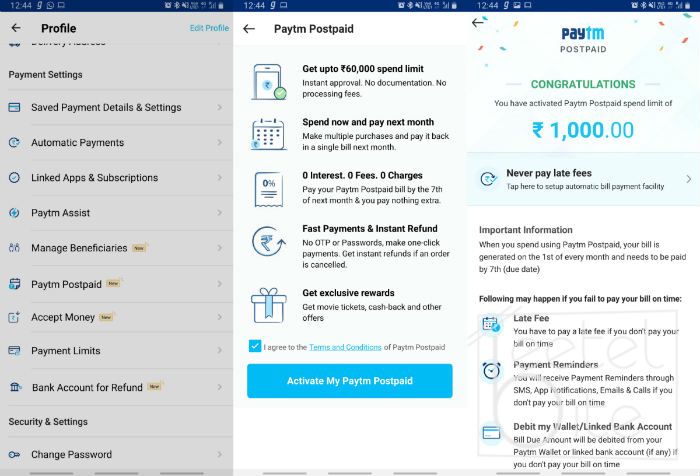 How to activate Paytm Postpaid
Open the Paytm app and head over to your Profile tab
Now scroll down and look for Paytm Postpaid
Once you tap on Paytm Postpaid, you have to select Activate Paytm Postpaid
You might be asked for your Aadhar number and PAN details for authentication
Also Read: Top 5 features coming to WhatsApp in 2019: Dark Mode, App Lock and more
Once you have gone through all the steps, you will be given a certain limit by the app. In order to check your postpaid balance, you can head over to the Passbook section and scroll down.