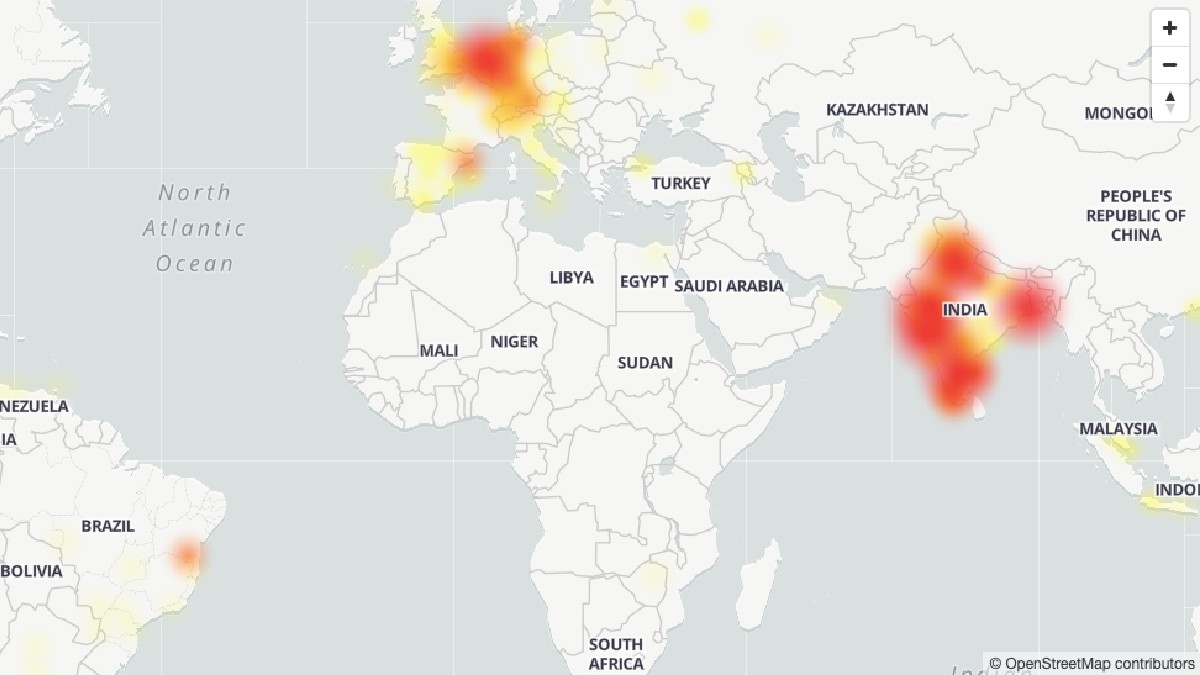 WhatsApp Down: WhatsApp is currently not working for many users in India. People are unable to send texts, stickers or media files to their contacts. And many are unable to access the service completely.
Reports started coming in at around 5:15 PM IST according to downdetector.in.
Many users have taken to Twitter, complaining about the issue. This issue when it began was only prevalent for select regions. However, since then it has spread and almost all of India along with Europe, US, UK and more are suffering outages.
According to DownDetector, people are reporting that they are unable to send media files, Gifs, voice notes and more. This has happened for the second time in India during 2020, with the first major outage happening in January.
This usually happens when a particular server for the service is not responding or down due to hardware issues. The company seems to be working on the issue as in between sometimes, some images or files to tend to pass through and go to the receiver.
Also Read: WhatsApp tips and tricks: How to use Advanced Search feature
The Facebook-owned instant messaging service is yet to provide a statement regarding this outage. Facebook and Instagram are also facing outages but not as widespread as WhatsApp.
Facebook, Instagram and Whatsapp down. pic.twitter.com/2pQQwQWC5b

— Hugo Chinchilla (@hugochinchilla) March 20, 2020
#whatsappdown
Watsapp down after unlimited uploads of 5 PM appreciation videos..

— Nirjhar Jain (@jain_nirjhar) March 22, 2020
According to DownDetector, as of now, there are over 2,000 complaints regarding the platform being down have been reported by the users. 53 percent people have complained that they are unable to connect to the platform, 43 percent state that they are unable to send or receive messages and 2 percent state that they are unable to login to the platform.