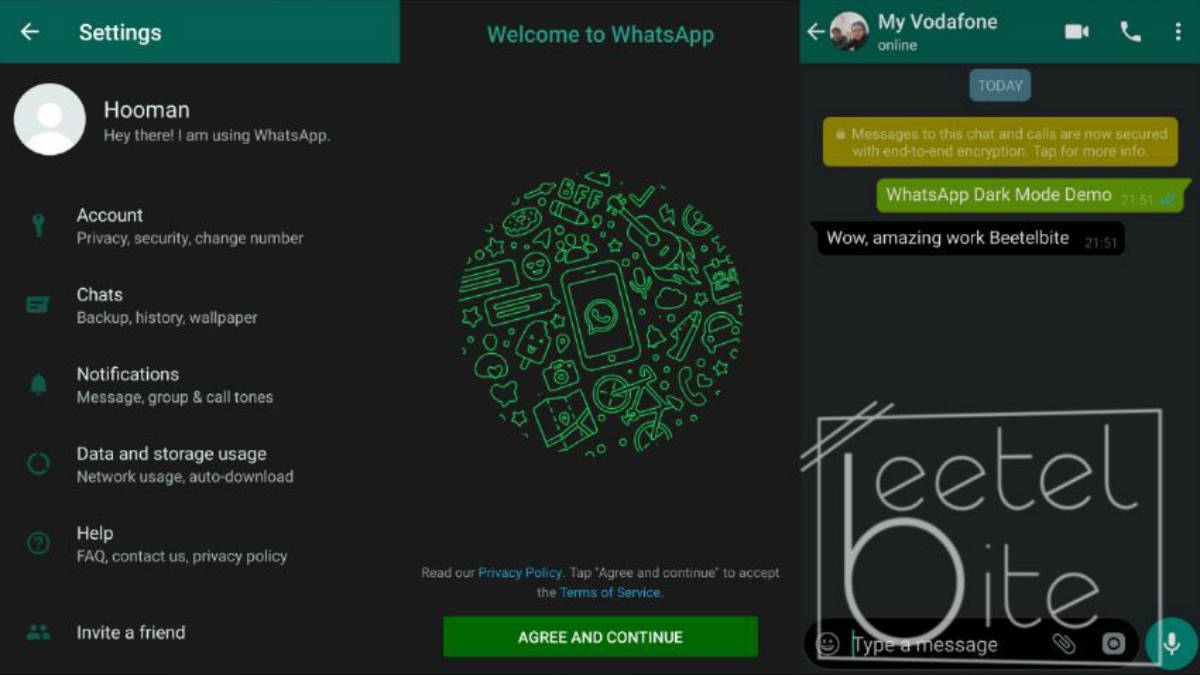 WhatsApp has rolled out a new beta update for its iOS version of the app. The new beta update makes the Dark Mode feature widely available to users. To recall, the last update made the feature available to a small number of select users.
Apart from the addition of the dark mode, the new update also adds solid colours for chat wallpapers, background blur effect, advanced search mode and also brings back the context mode with haptic touch support.
According to a new report by WABetaInfo, WhatsApp v2.20.30.25 beta update has been released for all Apple TestFlight beta testing programme members.
If iOS users want to mimic the dark theme design, can do so by increasing the contrast from the phone's Settings app. After the update, the app will also start blurring the wallpaper, when a user selects multiple messages to delete or forward.
Also Read: How to enable Dark Mode on WhatsApp on Android
The update also brings in the new Advanced Search Mode, which has been in development for quite some time. This mode allows users to search for specific message types and look through media stored on the phone. While using the Advanced Search Mode, users can choose to search between Grid and Captions view.
Lastly, a previously removed feature, called the context menu has made its return with support for haptic touch.
Also Read: How to setup fingerprint lock on WhatsApp?
If you are not already a member of Apple's TestFlight beta testing programme, you will not be able to get the update. Also, Apple is currently not accepting any applications for its TestFlight beta testing programme, and it is not known as to when the company will open doors for new members.