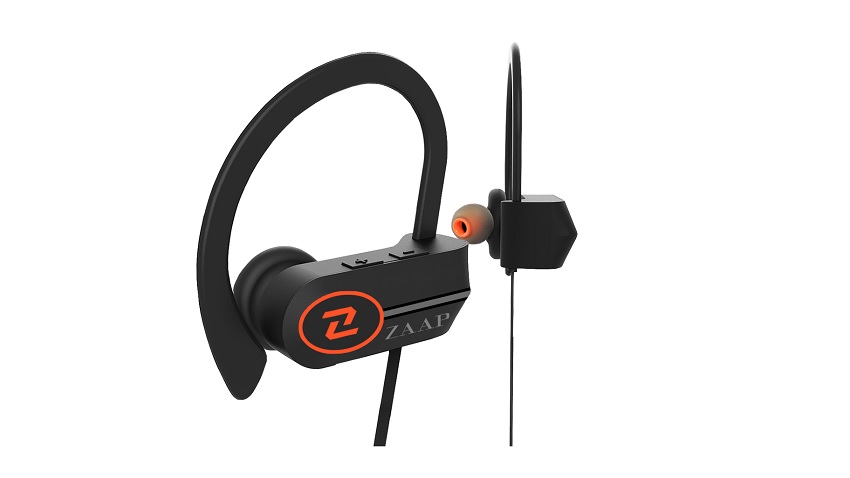 Zaap India has just unveiled a new pair of wireless earphones, the Zaap Aqua Xtreme. As the name suggests, the earphones are water resistant and come with an IPX7 rating. They even get a NANO-X coting for an extra layer of protection. While other earphones are only rated for slight sprinkles of water, Zaap Aqua Xtreme can even be used in the shower.
Apart from the water resistance, the wireless earphones also get a set of extra features that aim to improve connectivity, audio and the overall user experience. It comes with a CSR Chipset and Qualcomm AptX technology. Interestingly enough, the earphones also get CVC 6.0 Noise Cancellation Technology for unhindered perfect sound delivery.
As for connectivity, the Zaap Aqua Xtreme uses Bluetooth 4.1 and also supports Multi-Device Connectivity, which means one can connect more than one device to the earphones simultaneously. In order to keep it all juiced-up, there is a 90mAh battery inside for which the company claims an impressive 9 hours of playtime on a single charge.
The Zaap Aqua Xtreme also gets a one-touch Multi-Functional Button (MFB) which assists one to execute the device with a single button to switch the Power on and off, Answering a call, Ending a call and Rejecting a call and more.
Also Read: Apple Music receives a price cut in India, now starts at Rs 99
With such earphones and the IPX7 rating, Zaap is clearly bringing this product for people who engage in intense workout sessions. The price tag of Rs. 2,949 means that the earphones bring dozens of features without breaking the bank. The Bluetooth earphones will be available at Amazon, Snapdeal, Zaaptech.com as well as offline retail stores.