Traditionally speaking, a watch has always been considered to primarily tell users what time is it. However, with the advent of modern affordable smartphones, watches have turned into nothing more than a fashion piece.
Companies are now trying to put in a lot of computing power right into our wristwatch. Smartwatches have been around a couple of years, and the biggest competitor is Fossil, the brand known for its great watches.
Also Read: Fossil Sport smartwatch review: Missing the Fossil DNA
Fossil Carlyle HR is the 5th generation of Fossil smartwatches. So let's find out how good is it really?
Fossil Carlyle HR Review: Design
Like its predecessors, the Carlyle HR comes in many variants including the metal variant, leather stapped one and silicone one. We had the silicone band variant for review, which shouldn't make much difference in the experience. Fossil smartwatches are watches with smart features.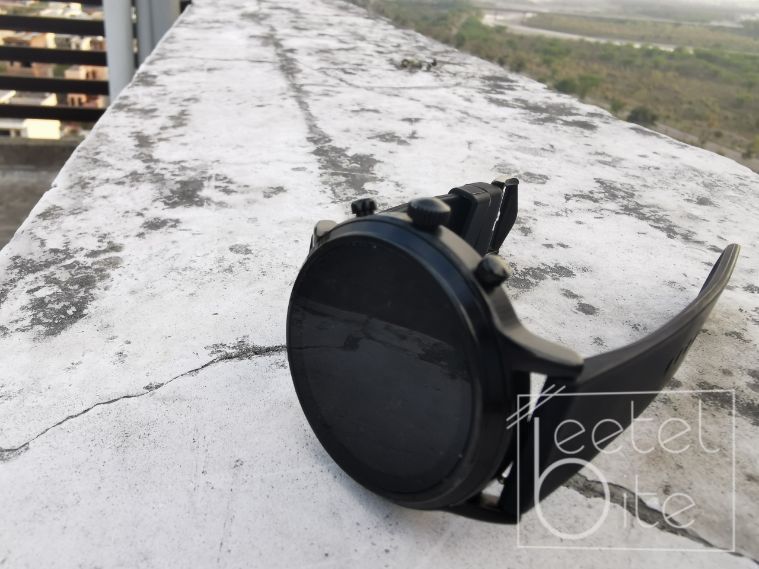 The watch sports two customisable buttons on the right edge along with a rotating crown. The side buttons are fully customisable enabling you to launch anything and everything possible from the watch face. The crown doubles as a power button and a scroll wheel for navigating the UI.
The bands are interchangeable if you would like to try on some new colours or material. The heart rate sensor and the charging coils are located on the back. Unfortunately, the watch doesn't support Qi wireless charging like Samsung's lineup of watches, instead, it comes with a proprietary charging standard.
Also Read: WhatsApp Dark Mode: How to enable on Android, iOS; supported phones
The biggest design change compared to older generations is its 44mm dial, which makes the watch feel chunky especially on small hands. Overall, ṭhe design of the watch is subtle and functional. From a distance, it looks like a normal watch and attracts very little attention. Overall, the design is well balanced.
Fossil Carlyle HR Review: Display
Fossil Carlyle HR features a 1.28-inch circular AMOLED display with a resolution of 416x416 pixels. The AMOLED panel offers true blacks, good colour accuracy and saves battery when the watch face is not on or in the Always-on Display mode.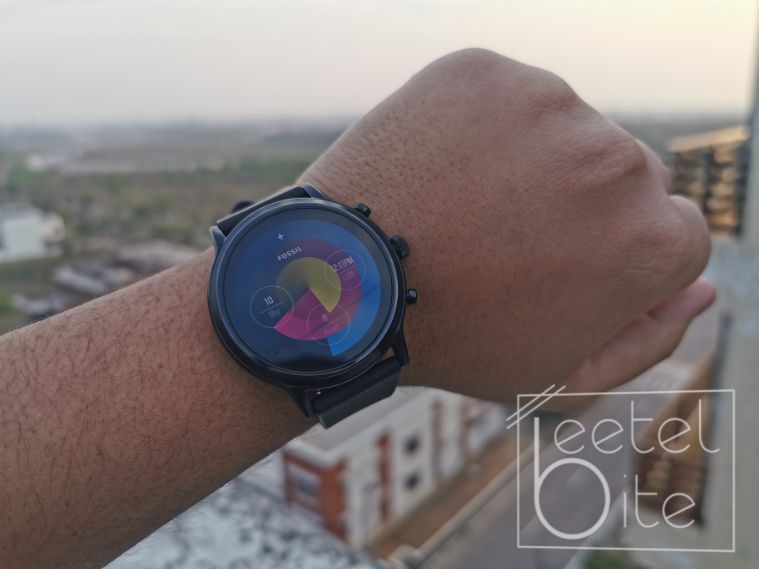 The bezel is not the smallest, with a considerable huge black border around the display. Bezel-less displays haven't yet hit smartwatches, but I am sure that we all will agree that it's not required.
The display panel on the watch is not one of the brightest. Even at full brightness, it is hard to properly read outside. You can forget about you even being able to comprehend anything that's showing up on the watch under direct sunlight. The always-on display is much duller.
Fossil Carlyle HR Review: Performance
Fossil Carlyle HR is powered by Qualcomm's Snapdragon Wear 3100 processor, which greatly improves battery life and performance compared to the last generation Wear 2100 processor. It comes with 1GB of RAM and 8GB of storage.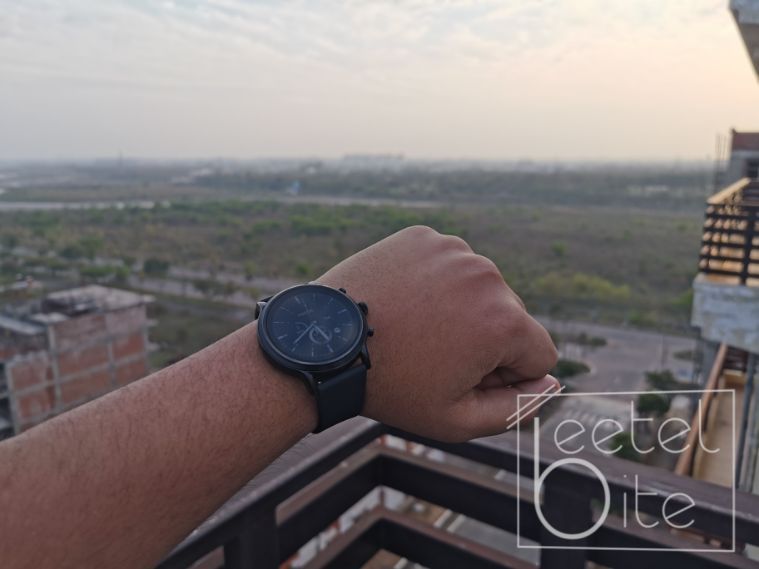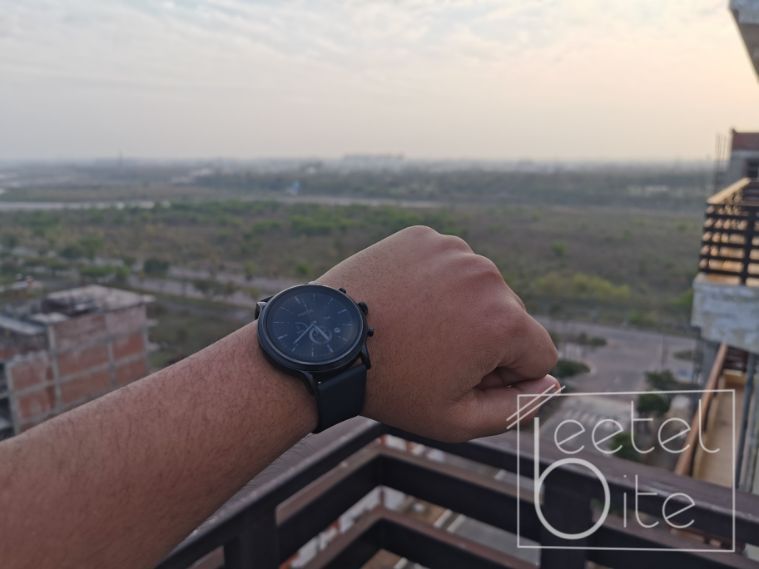 The new processor helps the watch feel a lot more snappy and responsive. It doesn't lag thanks to the 1GB of RAM in place. The 8GB of storage allows users to load up a lot of apps or even music and videos on to the watch if that's what you want.
While sporting a fairly basic Wear OS experience, thanks to the beefy hardware, it's smooth. It comes with NFC for Google Pay only, a GPS, speaker, and a heart rate sensor.
Also Read: Fossil Q Explorist HR Review: A Huge upgrade over its predecessor
Like any piece of electronic hardware with a battery, it should come as no surprise, that using NFC, GPS and the heart-rate sensor regularly decreases battery life.
The smartwatch is also 3ATM waterproof, means you can take it out in rain without it getting affected. It also sports a speaker which enables it to make phone calls that Fossil removed in some earlier iterations of their smartwatch. The speaker also enables users to talk on phone calls using the watch. If you are an iOS user, you still can't do that, but the company claims you will be able to do the same with an update sometime in the autumn.
Fossil Carlyle HR Review: Battery Life
AMOLED panels on smartwatches make a lot of sense. Things like the Always-on display on LCD panels drain out a lot of battery. On an AMOLED display, it can shut down most of the pixels for a true black experience and battery savings.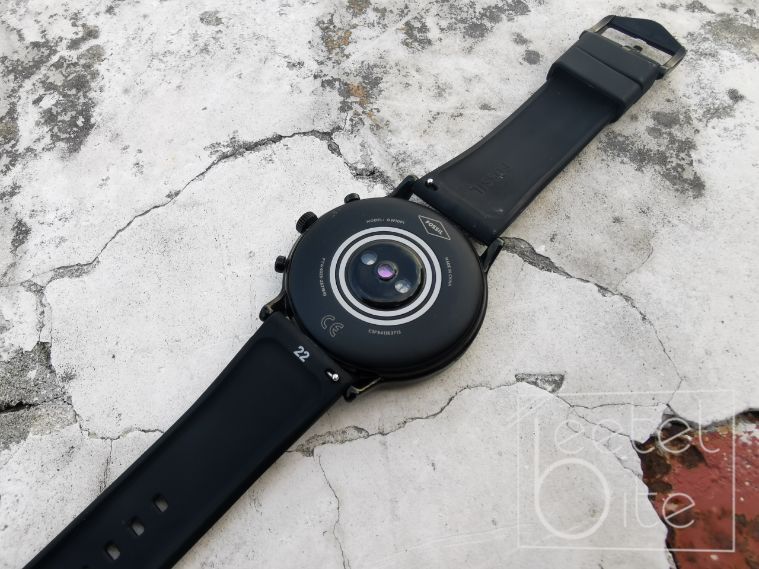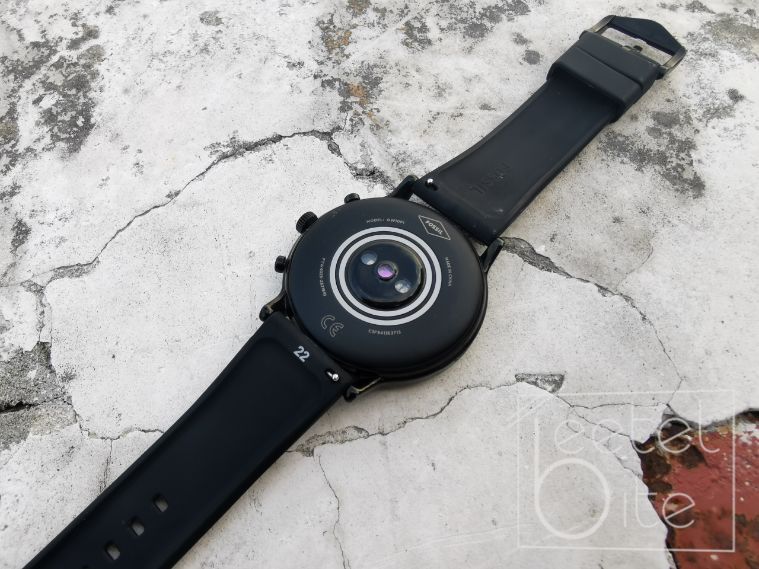 With the device completely isolated with aeroplane mode turned on and all the features turned off, the device managed to last for an impressive 48 hours. However, keeping it that way takes out all the benefits of owning a smartwatch.
With the typical use settings, the smartwatch manages to take out a whole day of usage. This is due to the Snapdragon 3100 battery optimisation and Fossil's custom battery mode settings. Battery life issues have plagued Wear OS watches for generations, but it looks like the issue is somewhat overcome thanks to these optimisations.
Also Read: Top five reasons as to why I recommend a smartwatch over a normal one
Fossil Carlyle HR Review: Conclusion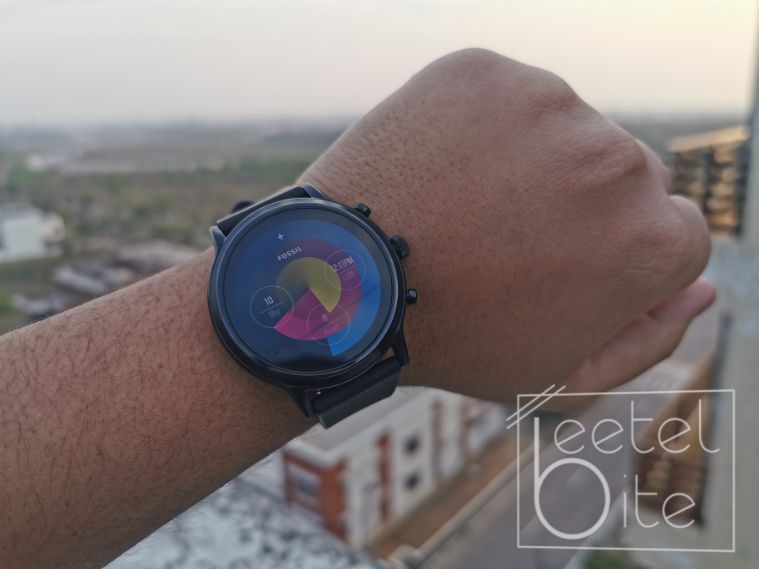 Fossil Carlyle HR starts at Rs. 22,999. At that price, Fossil Gen 5 is a solid and dependable smartwatch. For what it offers, the price is just right.
The customisations made by the company also deal with Wear OS's never-ending battery plague. The beefy hardware helps keep the watch lag-free which cannot be said for other Wear OS watches.
In the end, if you are looking to snag yourself a new smartwatch, then opting for the Fossil Carlyle HR is a good deal unless you are an iOS user. Then grabbing an Apple Watch would be a better option just due to the Apple ecosystem.