Samsung has finally resumed the Android 8.0 Oreo update for the Samsung Galaxy S8 and S8+. The company suspended the update soon after the rollout due to users reporting few issues. The users reported that the smartphone would unexpectedly reboot. Samsung has finally fixed the issue and has started rolling out the update again. The new update comes with the build numbers G950FXXU1CRB7 and G955XXU1CRB7 for the Galaxy S8 and S8+ respectively.
Samsung started rolling out the Android Oreo under a beta stage for the Galaxy S8 and S8+ back in November. The company rolled out the stable version last month which had a few issues. Now the issues are said to be solved and there will be no repeated reboots again. The update is available for devices in Turkey, Norway, UAE, India, Belgium, Germany, France, Poland and more.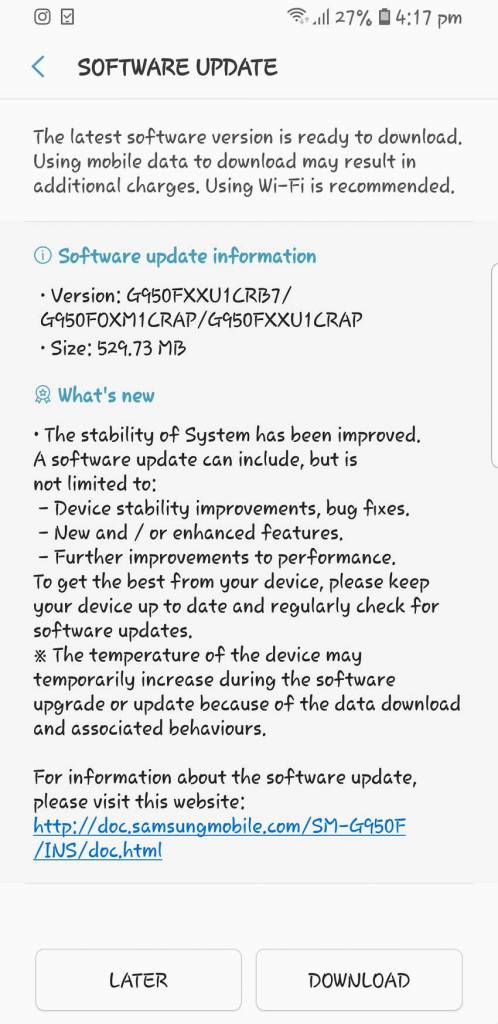 Speaking about the problems, we at BeetelBite did not face any random reboot issues with our unit. However, we did notice that apps were unexpectedly crashing after the Oreo update. We hope that the new update fixes that issue too. The software update for those who were already in the first batch of Oreo will weigh in at around 530MB. The changelog of the update shows Device stability improvements, bug fixes, new and/or enhanced features and further improvements to performance.
Also Read: Here's how to install Android 8.0 Oreo on your Samsung Galaxy S8 or S8+
Samsung Galaxy S8 and S8+ users might get the notification for the update anytime soon. If you want to check for any available updates head over to Settings. In Settings tap on Software Updates and tap on Download Updates Manually.