WhatsApp is now working with Microsoft in order to launch a proper desktop app. A recent report by Windows Central, WhatsApp is introducing a Universal Windows Platform (UWP) version of the app.
Facebook-owned WhatsApp will now have its own native app on Windows. For this project, Microsoft and WhatsApp are closely working together. The reports have also shared a few screenshots which give us an idea of what the application will look like.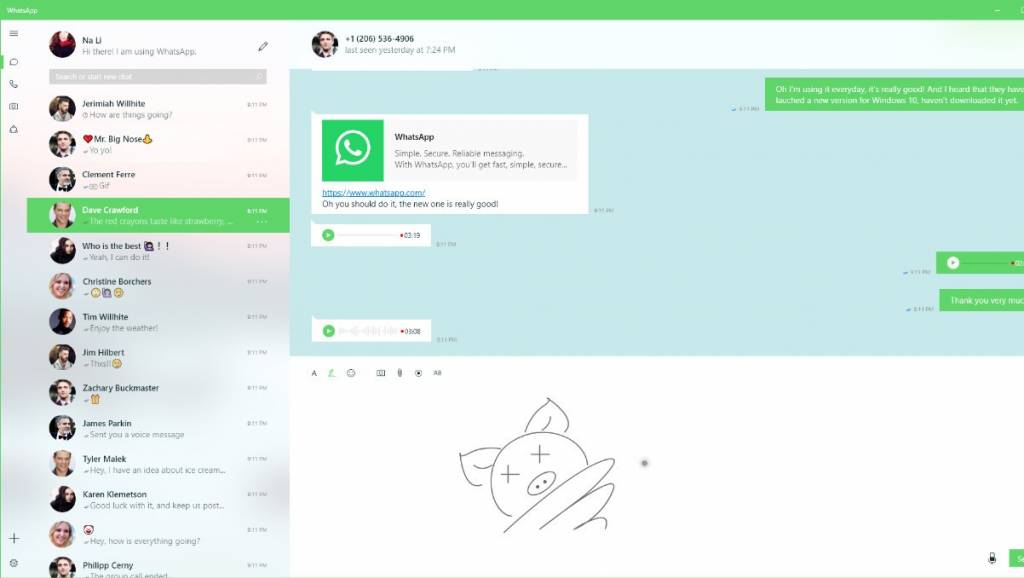 To recall, WhatsApp already has its own desktop app. However, the app is just another version of its Web app. The web app does the job but misses on to a lot of features. Unlike the web app, the new UWP version of the desktop app will now have support for voice and video calling.
Also Read: You will never get to know who took screenshots of your Instagram stories
Looking at the screenshots shared, we can confidently say that the new UWP application will also link to your smartphone using a QR code. This is the same way you used to connect to the web app. So, you will still need an internet connection on your desktop as well as your smartphone.
WhatsApp has been constantly updating its application in order to provide users with most as many features as possible. The company recently introduced UPI feature in the app where users can transfer money to their contacts directly from their bank account within the app. The Facebook-owned company also introduced a Business version of the app recently which allows businesses to create a separate account and use the app to send important messages and reply to user's queries.